Diaries


Links to Diaries from Shelley the LEARNZ Teacher will appear here during the field trip:
Diary 1- Saturday 24 to Tuesday 27 October. Fly down to Antarctica aboard the C17 Globemaster. Settle in at Scott Base and complete your field training.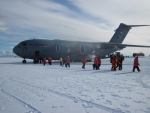 Diary 2 - Wednesday 28 October. Skidoo out to the K131 field camp to meet the science team and find out why they have come to Antarctica.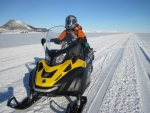 Diary 3 - Thursday 29 October. Meet some of the other members of the K131 science team who are staying at Scott Base and then climb up Crater Hill to admire the view and see where the sea ice temperature monitoring site is located.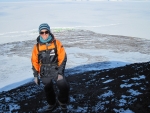 Diary 4 - Friday 30 October. Drill an ice core and analyse it in the cold lab at Scott Base then head out on to the sea ice to recover a temperature probe.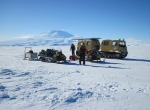 Diary 5 - Monday 2 November. Stay overnight at the K131 field camp and catch up with the work the scientists have been doing on supercool water and sea ice platelets. Meet Gabby the artist and see how art can help science.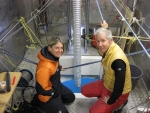 Diary 6 - Tuesday 3 November. Make the most of your last day on the sea ice by heading back out to the K131 field camp and learn about why Antarctica is important on a global scale. Watch Gabby at work and take a look at her stunning images of platelet ice.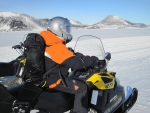 PDF documents: To view or print out PDF documents you will need the Adobe Acrobat (PDF) Reader. This is available for free from the Adobe website.