Testimonials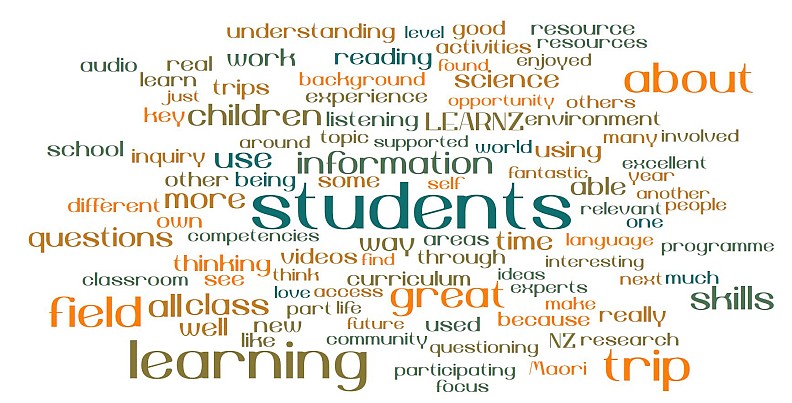 Kereru Count
The students love the fact that the website format doesn't change from field trip to field trip. When you have chosen the 'right' field trip, there is an increase in student agency. As we live in an area where there are plenty of Kereru, this field trip was very appropriate in the leadup to the Great Kereru Count.
Marcia Karaitiana from St Peter's College Gore
Kererū Count was of benefit to me as a teacher to enhance engagement with Maori students in science at both the junior year 9 and senior year 12 class. I also used this field trip with my classes to tie in with DOC Conservation Week.
Lucy Meagher from Havelock North High School
Was an awesome collaborative and digital experience for chn.
Leasa Craw from Morrinsville School
We live in an area where Kererū are of significant importance and this really highlighted this for the students. Covered a wide area of teaching specific NZ values.
Diane Henderson from Ohaeawai School
Fantastic link to the Great Kererū Count. Helped support learning in class and our participation in the count itself.
Alisa Wolsey from St Brendan's School Heretaunga
Suited the inquiry process the students were about to begin locally. Supported our classroom based programme - good ideas that we could follow.
Kent Davis from Wakefield School
This trip was real science in action and my students had buy-in from the start. The videos and real life experiences are very beneficial to the children's learning, opening their eyes to the wider world and I love the way the field trips incorporate aspects of Maori culture and beliefs.
Louise Parker from Twyford School
As I am retiring, I want to thank you for providing this service which I have used for the last 6 years at two different schools.
Barbara Hore from Waikaia School
My students were very engaged in the kererū topic and enjoyed learning about something they could see in their own environment. It aligned with our theme/values this term of tangata whenua - kaitiakitanga. The web site encouraged independent learning and I was also able to use it to enhance our reading and writing programme.
Janice Porter from Kingsway School
Students could relate to this, as we have kereru around our school and it was good to find out ways to make sure this continues. Fabulous way to learn about what is really happening in and around our country and then transfer that learning to local communities.
Caroline Arnold from Lepperton School
Great. We used it to plan our own Kereru Count field trip.
Ryan Fraser from Maheno School
For my NZ students currently living overseas, it was most effective in raising their awareness of fauna back home and actions some people have taken to help kerer.
Robina Smythe from Te Aho o Te Kura Pounamu
It supported teaching about the principles and values of the NZC for this group of 5-10 year old students, who are a part of the school's environmental team. It has been a driver for these students to form connections with those experts in our community who can support their projects, such as biosecurity officers at the regional council and local iwi.
Carol Tyson from Hurupaki School
Helped to get students actively involved and participating in science and suitability projects.
Joshua Morris from Francis Douglas Memorial College
Very appropriate and engaging both due to the focus of the unit and the delivery. Extremely motivating for the students learning. Great to have the personal touch where the children get to interact with Andrew. Very relevant and future focused.
Jillian Evans from Elmwood Normal School
Excellent and effective in students gaining an appreciation of our unique environment. Retiring and I want to thank you for providing this service. I have used it through out many many years of teaching, and have always found it to be of a very high standard.
Barbara Hore from Waikaia School
Provided wonderment and awe !!!! The akonga loved it - fantastic. Amazing PD for me, too.
Emily Wells from St Mark's School Christchurch
Our class name is Kereru and we did the Kereru Count last year, so lots of links - videos etc held our interest, taught us new content, sparked discussion. Future focussed, fits in with our school value of Kaitiakitanga, visions of sustainability and connectedness. Easy access online tool which has real life context. Great.
Tracey Janes from Diamond Harbour School