Testimonials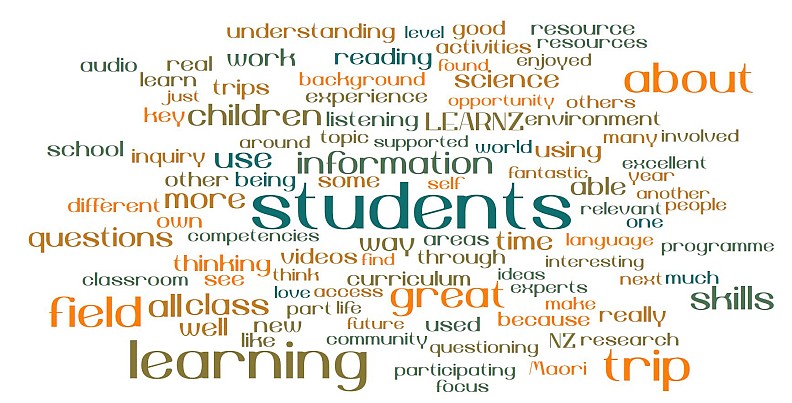 Freshwater Ecology
Outstanding programme. Children were able to visit another locality and compare it to our work with DoC on our local river. Added an extra dimension to our Inquiry. Our special needs students enjoyed the visuals and were able to contribute to class discussions.
Julie O'Neill from Opawa School
The experience that my students got was fabulous. They gained skills in manaakitanga, independent learning, and the ability to refine questions through inquiry. All my students, in particular my boys, thoroughly enjoyed the activities  Beforehand, a lot of my students did not understand the magnitude of sustainability but there was lots of information that helped students understand it in the context of freshwater ecology. As a bi lingual class my students enjoyed using the Māori kupu in our word wall, using them in conversations with their peers and asking lots of questions about the Māori kupu in general.
Trina Bennett from Finlayson Park School
Having a variety of reading levels and activities helped the children to participate well. I have Pasifika children who thoroughly enjoyed the trip and participated fully - even forming the questions and talking on the audio conference. It gave us an opportunity to do some learning that was way outside our resources and actual ability to 'be there'. It gave a wider perspective to our thinking about water.
Jane Sutherland from Cornestone Christian School
As we are going to all these places for our school camp in September it was awesome to give them some background and really light the fire of the students. The activities were at the right level and there was a range of interesting things to do. The kids were very enthusiastic and were looking forward to each new day and what was happening to the experts. The learning they got from it was very real. I have got some amazing writing from the students as they try to explain complex terms like ecology and such like. It was a really good experience for me and my class, they learnt a lot about the topic and themselves. Brilliant. Have already recommended to many colleagues both in my school and at other schools.
Gregory New from Rukuhia School
Effective because it took my class to a place that they would not necessarily get to in reality. Provided good information at an appropriate level.
Douglas Drysdale from Bunnythorpe School
Pages