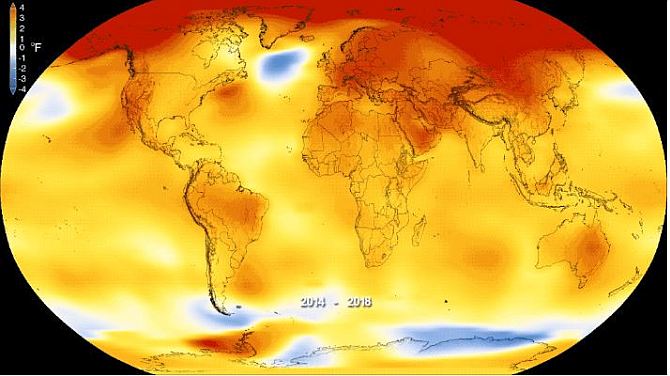 Welcome to Climate Change. This term 1 trip is supported by the Ministry of Education/Te Tāhuhu o te Mātauranga and Land Information New Zealand (LINZ) | Toitū te Whenua. The field trip is from 17-19 March 2020. Enrol now. 
NB: Important update: The Climate Change field trip was postponed due to Covid19. The final field trip videos will be available Monday 7 September. There will also be an opportunity to participate in the remaining web conference during this week. A reminder newsletter will be sent out closer to the time. In the meantime, please continue to access and use the field trip materials available throughout this website.
Introduction 
In March 2020, as one of the Map my Waahi series of LEARNZ field trips, we're inviting you to join an expedition of discovery to find out what climate change is all about.
Most people are concerned about what's happening to our planet and we want to get the facts right from the people who really know. More importantly we want to know what we can do as individuals, as families and schools to turn things around.
On this expedition you're going to become a climate scientist. Part of your mission is to build your own story using some easy to use tech tools. This will be an empowering and fun opportunity to become part of the solution to climate change.
Note to Teachers and parents: Climate change can be a difficult topic for students and teachers. We will aim to keep the science simple and to emphasise our response to climate change.
Location
Travel to Wellington, our capital city and the home of many government agencies and organisations, each with its own story about what it is doing about climate change.
Field Trip Plan
Monday 16 March


Travel day: Join Andrew and the ambassadors as they travel from Kerikeri to Wellington. During the journey, Andrew takes the chance to photograph and talk about some of the interesting features of the trip.

 

Tuesday 17 March



Day 1: The science of climate change.  Our first day will focus on understanding the science, especially around greenhouse gases.

 

Wednesday 18 March



Day 2: Mapping the evidence. The second day will examine mapping evidence, using data collected from satellites in space that are measuring change.

 

Thursday 19 March




Day 3: Our response to climate change. On the third day we will investigate our response to this challenge, including your options as an individual and New Zealand's goal of being emissions neutral by 2050.

 
What's New
| | |
| --- | --- |
| 17 March 2020 | Newsletter #3 has been sent to all enrolled teachers. |
The LEARNZ Team think that joining the NZASE and staying connected through the NZ Science Teacher will help you become a better teacher of science.