<! -- HEADLINE FOR MOBILE PHONE ONLY -- >
About LEARNZ
---
Over more than a decade LEARNZ has evolved into a comprehensive virtual field programme for the education sector.
<! -- END -- >
Introduction
---
LEARNZ began life in 1995 as an Antarctic focused education programme harnessing the great stories that came from New Zealand Antarctic science research. LEARNZ at that time was an acronym for
Linking Education and Antarctic Research in New Zealand. During the period 1995 - 1998, LEARNZ developed the concept of the virtual field trip; taking students on learning adventures
to the Dry Valleys, the Antarctic coast and the Ross Sea in the depths of an Antarctic winter on-board a research ice breaker. The focal person in each of these expeditions was the LEARNZ
Teacher: meeting researchers in their workplace, interpreting and meeting objectives in science, social studies and technology curricula.
<! -- Our story so far TIMELINE-- >
Snapshots from our story so far
---
Mapping

In a series of field trips around Aotearoa New Zealand, LEARNZ worked with experts to help students make interactive maps about their own places and heritage





Northland, Auckland

The latest in a series of LEARNZ kauri trips, interacting with schools about the potentially catastrophic impact of this deadly disease on our native taonga

Wellington

LEARNZ followed the journeys of freshwater, wastewater, stormwater and won two NZ Copyright Licensing Education Awards





Nationwide

During the Garden Bird Survey and Kereru Count LEARNZ worked with students on citizen science projects

Sustainability

LEARNZ looked at waste, recycling, the carbon cycle, electricity from methane and engineered landfills at Kate Valley and Redvale





Auckland

LEARNZ followed Alice the tunnel borer during construction of New Zealand's biggest roading project

Christchurch rebuild

LEARNZ explored the importance of geospatial data and tools in the rebuild of Christchurch





Raoul Island

LEARNZ was onboard the HMNZS Canterbury with 30 secondary students on the Young Blake Expedition to the Kermadecs





Cook Strait

From 2010 to 2013 LEARNZ joined the DOC whale survey team on Arapawa Island who use science to better understand the fate of the mighty humpback





South Canterbury

LEARNZ discovered how the first people in New Zealand depicted extinct birds and traced their story as they recorded their contact with the first Europeans

Aotearoa-wide

During the period 2009 to 2013+ LEARNZ explored with EQC, the risks of volcanic eruptions and earthquakes in Auckland, Wellington and Canterbury

Wellington, Christchurch

LEARNZ followed RNZB performers as they prepared for opening night of Carmen and Don Quixote, and got to know musicians as they built up to CSO concerts

Waikato

During the period 2007 to 2011 LEARNZ visited eight sheep/beef and dairy farms in the Waikato and Canterbury and looked at milk processing





Goat Island

Over six years LEARNZ visited marine reserves and special conservation areas such as Waituna Lagoon, dune lakes and Ō Tū Wharekai





Ross Ice Shelf

LEARNZ returned to Antarctica 2006 to 2009 then again in 2012 each time exploring the nature of Antarctic science





Clutha River

During the period 2004 to 2009 LEARNZ visited electricity generation sites including hydro, geothermal, wind and solar energy and explored the working of the national grid

Whenua Hou/Codfish Island

Along with trips about takahē, whio, kiwi, shorebirds and birds of prey LEARNZ visited this special kākāpō sanctuary - on six occasions - to follow the plight of this adorable but seriously threatened ancient parrot





West Coast

From 2003 to 2012 LEARNZ went underground/aboveground to explore coal and gold mining industries and to Taranaki to focus on petroleum facilities





Nepal, Aoraki Mount Cook

LEARNZ joined an expedition to a remote mountain village in the Kathmandu Valley, climbed to Mueller Hut and kayaked on a glacial lake





Great Barrier Island

LEARNZ visited both offshore and mainland islands used for the conservation of native species

Tongariro National Park

LEARNZ explored the natural and cultural landscapes and Karioi Rāhui, an ecological restoration project with Ngāti Rangi iwi

Fiordland

The 1999 Fiordland field trip on pests, birds and bats in Fiordland was the start of the modern LEARNZ programme based on New Zealand stories

Antarctica in winter

LEARNZ explored the Ross Sea in the depths of an Antarctic winter on-board a research icebreaker






The Coast

LEARNZ expanded its virtual field trips to include penguin reproductive biology at Cape Royds and drilling at Cape Roberts






Dry Valleys

During the period 1995 - 1998, LEARNZ developed the concept of the virtual field trip; students participating in their own learning adventure




Antarctica

LEARNZ began life in 1995 as an Antarctic focused education programme harnessing the great stories that came from New Zealand Antarctic science research
<! -- TIMELINE FOR MOBILE ONLY -- > <! -- WATERVIEW 2014 -- >
Waterview Connection
Over 3 years, LEARNZ followed Alice the tunnel borer during construction of our biggest roading project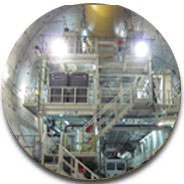 <! -- EXPEDITION 2013 -- >

Christchurch rebuild
LEARNZ explored the importance of geospatial data and tools in the rebuild of Christchurch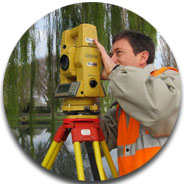 <! -- EXPEDITION 2012 -- >

Raoul Island
LEARNZ was onboard the HMNZS Canterbury with 30 secondary students on the Young Blake Expedition to the Kermadecs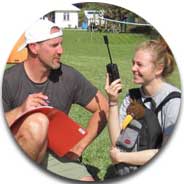 <! -- WHALES 2011 -- >

Cook Strait
From 2010 to 2013 LEARNZ joined the DOC whale survey team on Arapawa Island who use science to better understand the fate of the mighty humpback
<! -- MAORI ROCK ART 2010 -- >
South Canterbury
LEARNZ discovered how the first people in New Zealand depicted extinct birds and traced their story as they recorded their contact with the first Europeans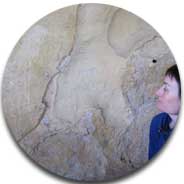 <! -- GEOHAZARDS 2009 -- >

Auckland
During the period 2009 to 2013+ LEARNZ explored with EQC, the risks of volcanic eruptions and earthquakes in Auckland, Wellington and Canterbury
<! -- BALLET, MUSIC 2008 -- >

Wellington, Christchurch
LEARNZ followed RNZB performers as they prepared for opening night of Carmen and Don Quixote, and got to know musicians as they built up to CSO concerts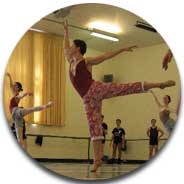 <! -- DAIRY FARMING 2007 -- >

Waikato
During the period 2007 to 2011 LEARNZ visited eight sheep/beef and dairy farms in the Waikato and Canterbury and looked at milk processing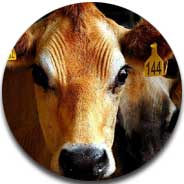 <! -- MARINE 2006 -- >

Goat Island
Over six years LEARNZ visited marine reserves and special conservation areas such as Waituna Lagoon, dune lakes and Ō Tū Wharekai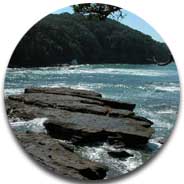 <! -- ANDRILL 2006 -- >
Ross Ice Shelf
LEARNZ returned to Antarctica 2006 to 2009 then again in 2012 each time exploring the nature of Antarctic science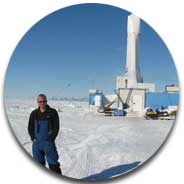 <! -- ENERGY 2005 -- >

Clutha River
During the period 2004 to 2009 LEARNZ visited electricity generation sites including hydro, geothermal, wind and solar energy and explored the working of the national grid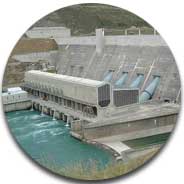 <! -- KAKAPO 2004 -- >

Whenua Hou/Codfish Island
Along with trips about takahē, whio, kiwi, shorebirds and birds of prey LEARNZ visited this special kākāpō sanctuary - on six occasions - to follow the plight of this adorable but seriously threatened ancient parrot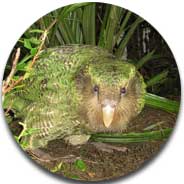 <! -- PETROLEUM AND MINERALS 2003 -- >
West Coast
From 2003 to 2012 LEARNZ went underground and above ground to explore coal and gold mining industries and to Taranaki to focus on petroleum facilities
<! -- INTERNATIONAL YEAR OF MOUNTAINS 2002 -- >

Nepal, Aoraki Mount Cook
LEARNZ joined an expedition to a remote mountain village in the Kathmandu Valley, climbed to Mueller Hut and kayaked on a glacial lake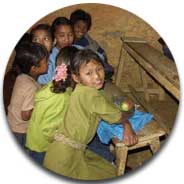 <! -- ISLAND ODYSSEY 2001 -- >
Great Barrier Island
LEARNZ visited both offshore and mainland islands used for the conservation of native species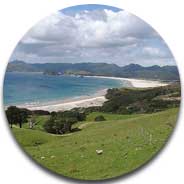 <! -- TONGARIRO NATIONAL PARK 2000 -- >

Tongariro National Park
LEARNZ explored the natural and cultural landscapes and Karioi Rāhui, an ecological restoration project with Ngāti Rangi iwi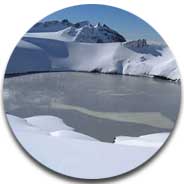 <! -- FIORDLAND 1999 -- >
Fiordland
The 1999 Fiordland field trip on pests, birds and bats in Fiordland was the start of the modern LEARNZ programme based on New Zealand stories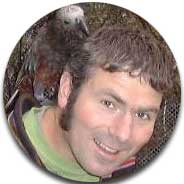 <! -- ROSS SEA 1998 -- >

Antarctica in winter
LEARNZ explored the Ross Sea in the depths of an Antarctic winter on-board a research icebreaker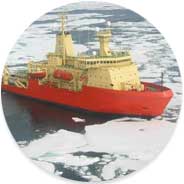 <! -- PENGUIN BIOLOGY 1997 -- >
The coast
LEARNZ expanded its virtual field trips to include penguin reproductive biology at Cape Royds and drilling at Cape Roberts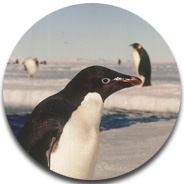 <! -- DRY VALLEYS 1996 -- >
Antarctic science
During the period 1995 - 1998, LEARNZ developed the concept of the virtual field trip; students participating in their own learning adventure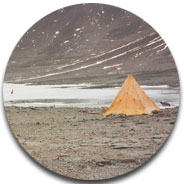 <! -- THE BEGINNING 1995 -- >

Antarctica
LEARNZ began life in 1995 as an Antarctic focused education programme harnessing the great stories that came from New Zealand Antarctic science research