Diary 2
Date:
Tuesday, July 30, 2019
Field Trip Name:
Tūhura Ahuahu
Field Trip Place:
Ahuahu Great Mercury Island
Where You Are:
Travelling from Whitianga to Ahuahu
---
At some point during last night I woke up to very heavy rain pelting down onto the motel roof. Luckily, this had passed by the time the sun came up. And come up it did, shining down on us for most of the day.
Web conference
Our first field trip web conference took place at the motel in Whitianga. Our speaking school was Mercury Bay Area School. Louise Furey from Auckland Museum, and James Robertson from Department of Conservation were our web conference experts.
We had a good range of questions from Mercury Bay and they did an excellent job asking them too! We managed to answer a few questions from listening schools during the informal part of the web conference. If you missed the live web conference you can access the recording.
Learning through Ahuahu
After the web conference we visited Mercury Bay Area School. It was fun visiting some of the classrooms that were part of the morning's web conference. At the school we had a chat with some students - Reuben, Maria, Jack, and Josie. They shared a selection of their work which had used Ahuahu as a context for learning.
Including an important landmark like Ahuahu in the school curriculum makes sense to me. I remember learning about nearby places when I was at school. I found it interesting because they were familiar, and somehow more meaningful to me because they were part of the place where I lived. I got a sense that it was similar for the students at Mercury Bay.
Connecting through waiata
Next, we listened to a lovely performance of the famous Ngāti Porou anthem, 'Paikea'. Student Maia spoke with us about a whakapapa connection between the island of Ahuahu and the ancestor Kahutia-te-rangi. This tupuna is better known as Paikea or 'The Whale Rider' – you may have seen the movie of the same name. Watch the video where Maia talks more about this connection.
You could explore waiata that you know and find out how these songs might relate to the people and land where you live. Maybe invite a local kaumatua to visit and talk about some local history related to the waiata. It could be a great context for localised learning.
Biosecurity check
From the school we went to the Whitianga DOC office. Here we met up with James from this morning's web conference. James took us through a biosecurity check before our boat ride to Ahuahu. It is important we don't take any unwanted critters, weeds and so on to the island. As you may have read in the background pages, Ahuahu is now pest free, so we all must try to keep it that way.
Onwards to Ahuahu
Finally, it was time to head to Ahuahu Great Mercury Island. We loaded our gear onto the boat at Whitianga marina and climbed aboard. The ambassadors and I were excited as we headed out into Mercury Bay. The journey took about 45 minutes. It was quite rough for some of the journey and we bounced around a bit! But we soon arrived and stepped foot on Ahuahu for the first time.
From the wharf at Ahuahu we travelled by vehicle for about 10 minutes to the shearers' quarters. This will be our base for the next couple of days. I am looking forward to finding out more about archaeology on the island tomorrow.
Catch you then,
Andrew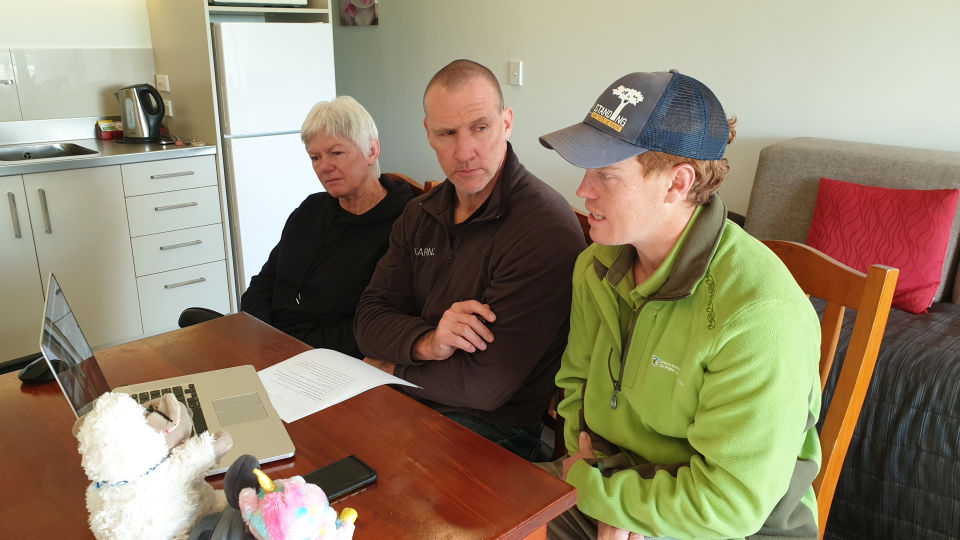 Andrew and the ambassadors with Louise and James on this morning's web conference. Image: Shelley Hersey, LEARNZ.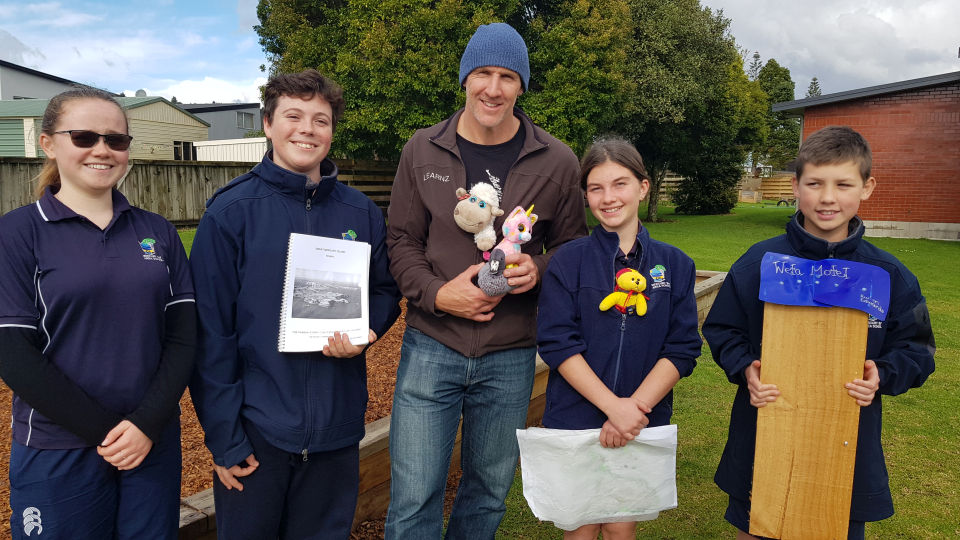 Andrew with Mercury Bay Area School students (from left) Josie, Jack, Maria, and Reuben. Image: Shelley Hersey, LEARNZ.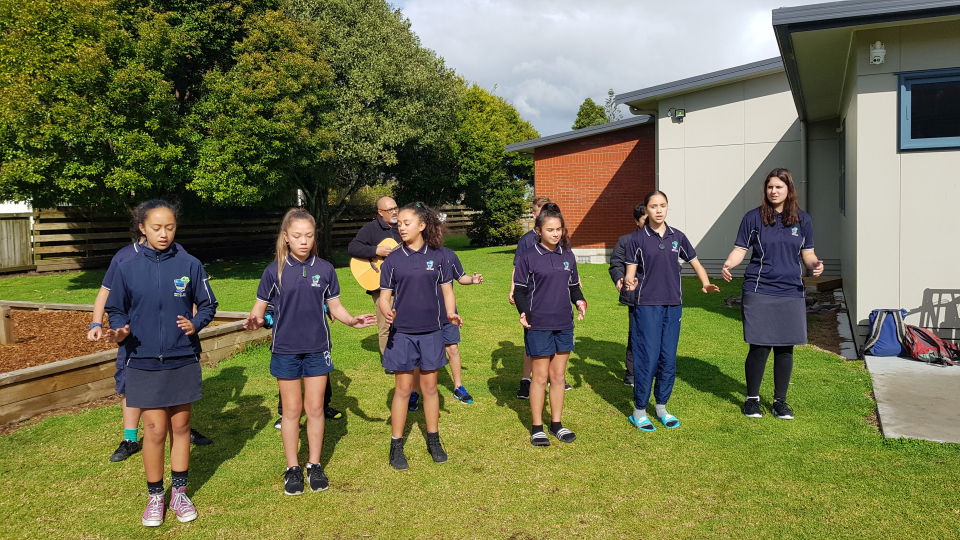 Watching the waiata performance at Mercury Bay Area School. What could you learn from waiata in your region? Image: Andrew Penny, LEARNZ.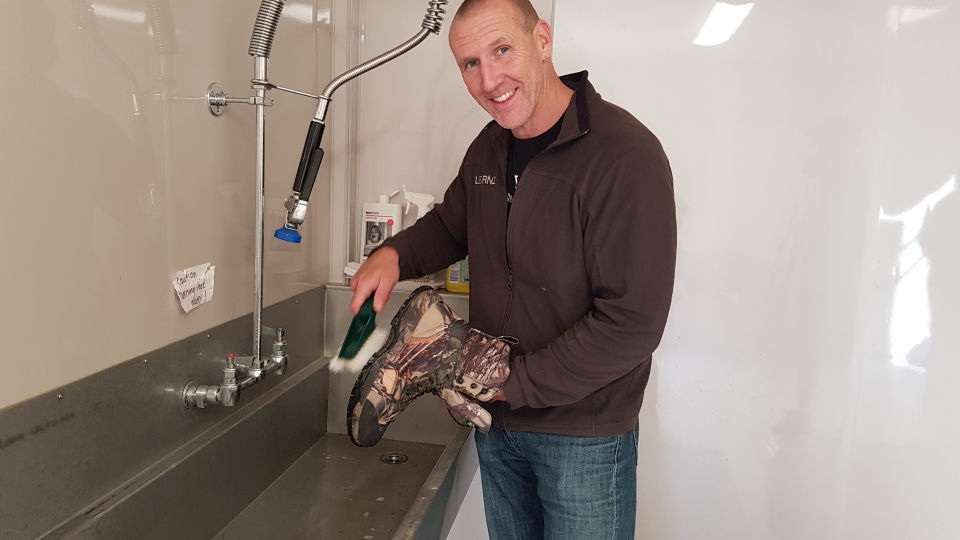 Andrew scrubs his boots to make sure they are free from dirt and seeds during the biosecurity check. Image: Andrew Penny, LEARNZ.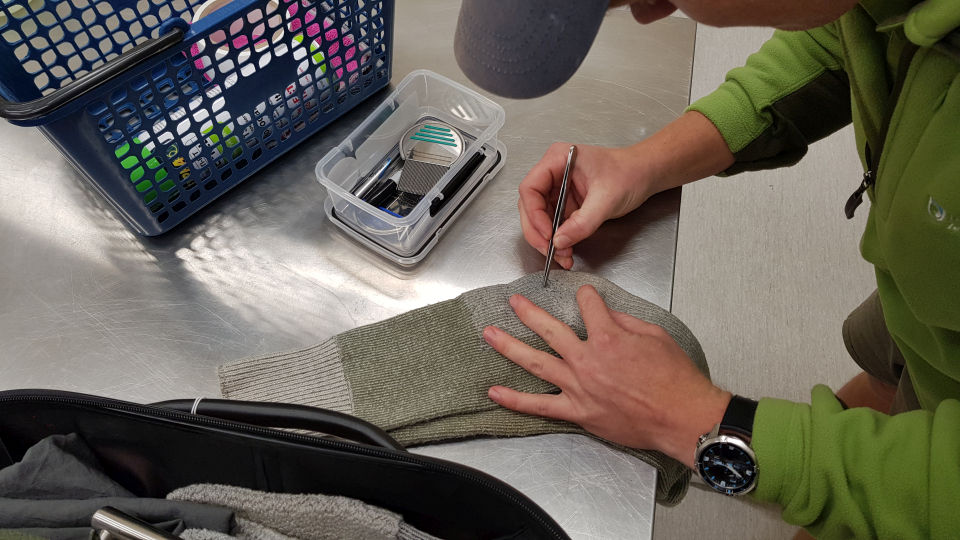 Socks are are favourite hiding place of seeds. Where else might you find seeds and plant material? Image: Andrew Penny, LEARNZ.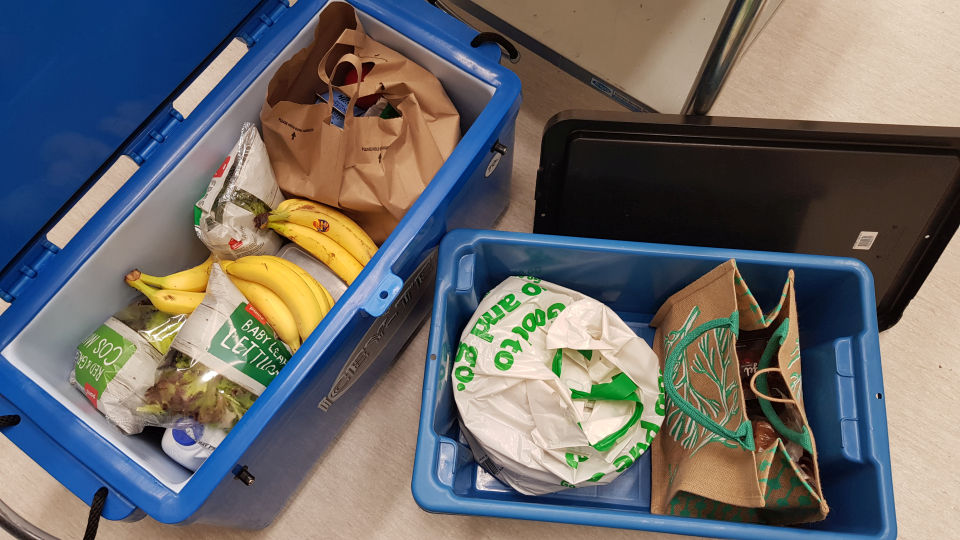 All food going to Ahuahu must be placed into sealed containers. Image: Andrew Penny, LEARNZ.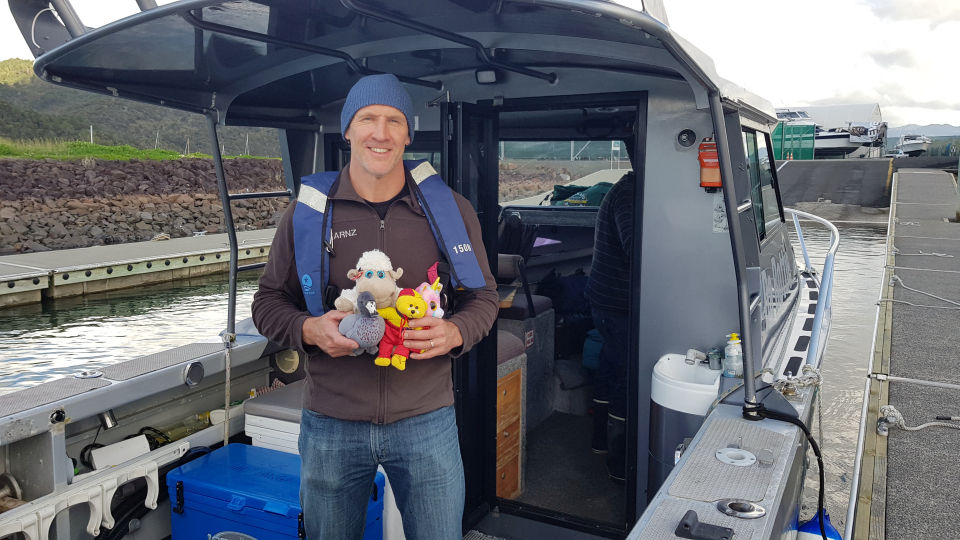 Andrew and the ambassadors on board the boat that would take them to Ahuahu. Image: Shelley Hersey, LEARNZ.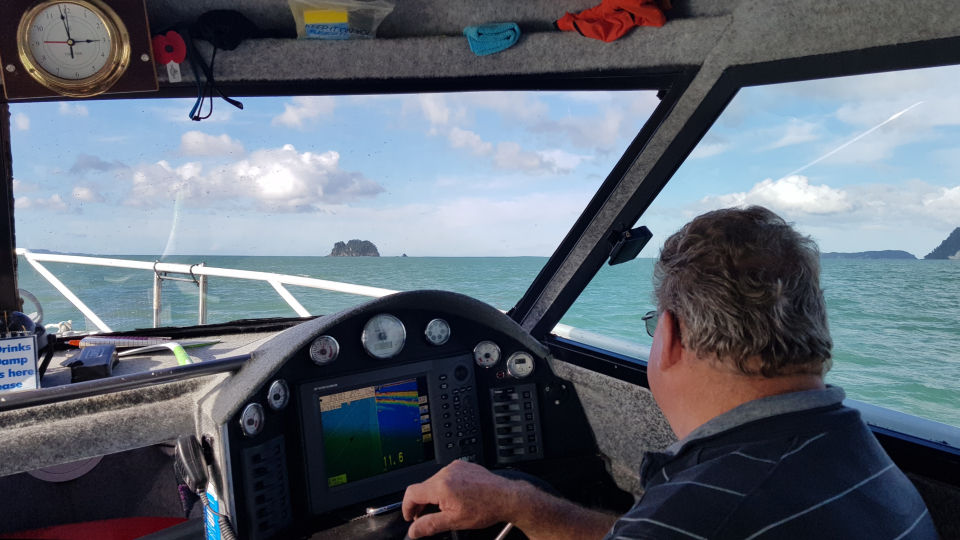 Heading out from Whitianga Marina into Mercury Bay. Image: Andrew Penny, LEARNZ.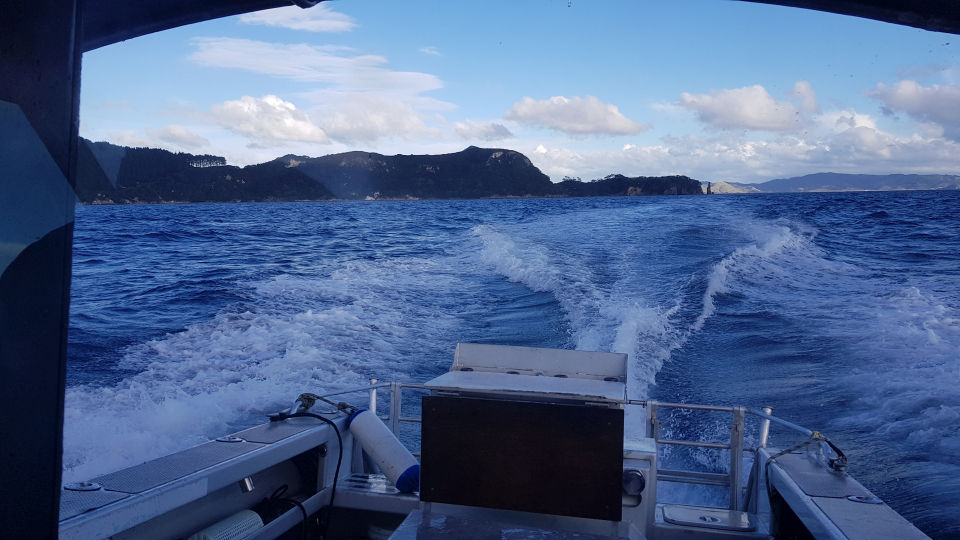 Heading into Huruhi Harbour at Ahuahu. Image: Andrew Penny, LEARNZ.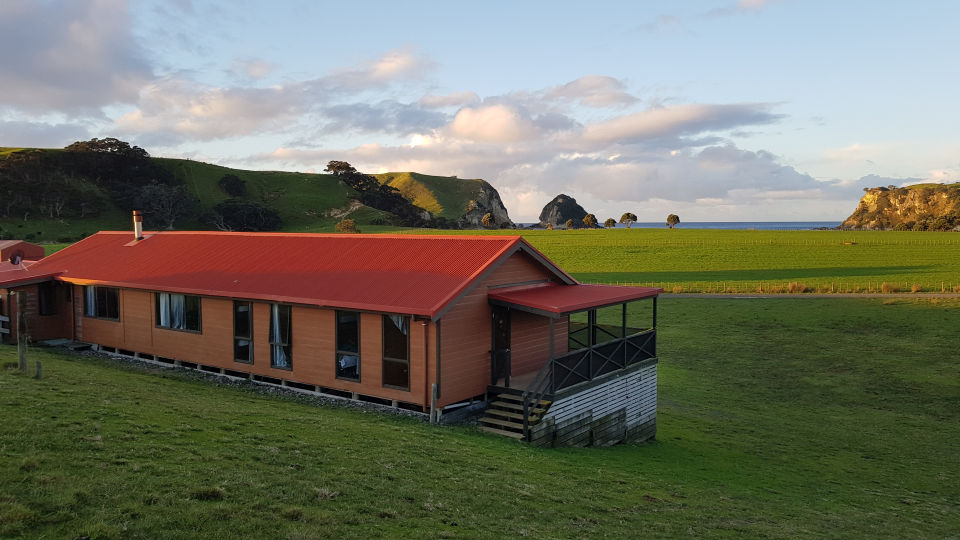 The shearers' quarters, your accommodation during your stay at Ahuahu. Image: Andrew Penny, LEARNZ.