Central Interceptor: The largest ever wastewater project in Aotearoa
About this trip
Everybody wants to enjoy their local rivers, beaches and estuaries. But overflowing water systems during large rain events can stop this from happening in Tāmaki Makaurau Auckland, our biggest city. It's underground wastewater system is old, the city's population is growing, and when it rains hard the system cannot handle all the stormwater as well as all the wastewater. This can impact parts of the environment and be a risk to people's health. 
Enter the Central Interceptor (CI), the largest ever wastewater tunnel in Aotearoa. It has this name because the tunnel will go under central Tāmaki Makaurau Auckland and pick up, or 'intercept' the mix of wastewater and stormwater before it can go into our waterways. 
The CI will be nearly 15 kilometres long and 4.5m high (that's as tall as a giraffe): it will be able to hold 200 million litres of water, which is the same as about 700 school swimming pools. Think of a litre of milk in your fridge: there are 300,000 of these in just one school pool! 
The CI will lie between 15 and 110 metres underground. A tunnel boring machine (TBM) will dig the tunnel and lay segments of the tunnel wall as it goes.
Travel online to Tāmaki Makaurau Auckland to:
get behind the scenes of the largest ever wastewater project in Aotearoa and connect with people involved in the construction process
learn how wastewater and stormwater is managed and why this is important
explore the value of iwi and community consultation, and involvement
discover how valuing sustainability on this project will benefit the environment, city, and people who live there
inquire into how you can act to improve the quality of water around you.
This online field trip supports a STEAM-based, cross curricular approach to teaching and learning. Participation encourages curiosity, citizen-science and student inquiry. Access the glossary.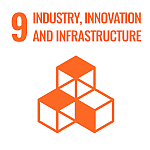 This trip reflects the United Nations Sustainable Development Goals (SDGs), especially Goal 9: Industries, Innovation and Infrastructure: Build resilient infrastructure, promote sustainable industrialization and foster innovation.