Ambassador Māia
<- Homepage: Expedition Fiordland: putting the eco in ecosystem field trip
Kia ora,
I'm Māia the kea. My name means bold in Māori. Like most kea I love to give things a go and am often curious and a little mischievous. I am the ambassador that travels all over the place with Shelley the LEARNZ field trip teacher. I love getting out and about on adventures. Even though I'm much happier in the mountains, I'm looking forward to exploring Tamatea, Dusky Sound by boat.
See you at then,
Māia.
Tuesday 22 September
Kia ora,
It was so exciting to begin our Expedition Fiordland field trip with a helicopter ride into Tamatea/Dusky Sound. The weather wasn't looking too good so we were lucky to get enough of a clearance to make the flight. We flew over snowy ridges and miles of forest before arriving at Supper Cove. After landing on the beach we jumped a board a raft which took us out to the boat called 'Flightless'. This is such a cool boat, with room for 17 people onboard.
We steamed up the sound and I got spooked by a thunderstorm that was right over head! Luckily it cleared later so we could go for a walk through the rainforest. I can't to explore this area more.
See you tomorrow,
Māia.
Wednesday 23 September
Kia ora koutou,
I'm learning that it rains a lot in Fiordland! We had to tackle wet, slippery and muddy tracks but we had so much fun exploring! We went to Anchor Island where I heard my cousin the kākā calling. Sadly, he was too shy to come and meet us. We did meet some very friendly seal pups though. We also saw lots of mohua high up in the trees on Anchor Island. These song birds are quite rare so it was cool to see so many. We didn't manage to see any kākāpō because they are nocturnal. Kākāpō are doing really well on Anchor Island because there are no pests here and it's a stunning place to live.
We heard about the history of this place and learnt about all the food that grows in the forest. Tomorrow we going to take a look at what lives below the water in Fiordland.
See you then,
Māia.
Thursday 24 September
Kia or koutou,
We have had such a neat time exploring Tamatea/Dusky Sound. Today we helped set traps to catch predators that eat native birds. I don't like swimming so while the others went snorkelling I spent some time with a very friendly kakaruwai (South Island robin). I was grateful for my flying ability when we were walking on Resolution Island, everyone else got soaked wading through the swamp! It sure knows how to rain in Fiordland but I'm going to miss this place and the people that are working so hard to restore it.
It has been an epic adventure and I hope you've enjoyed it as much as I have.
See you on another field trip soon,
Māia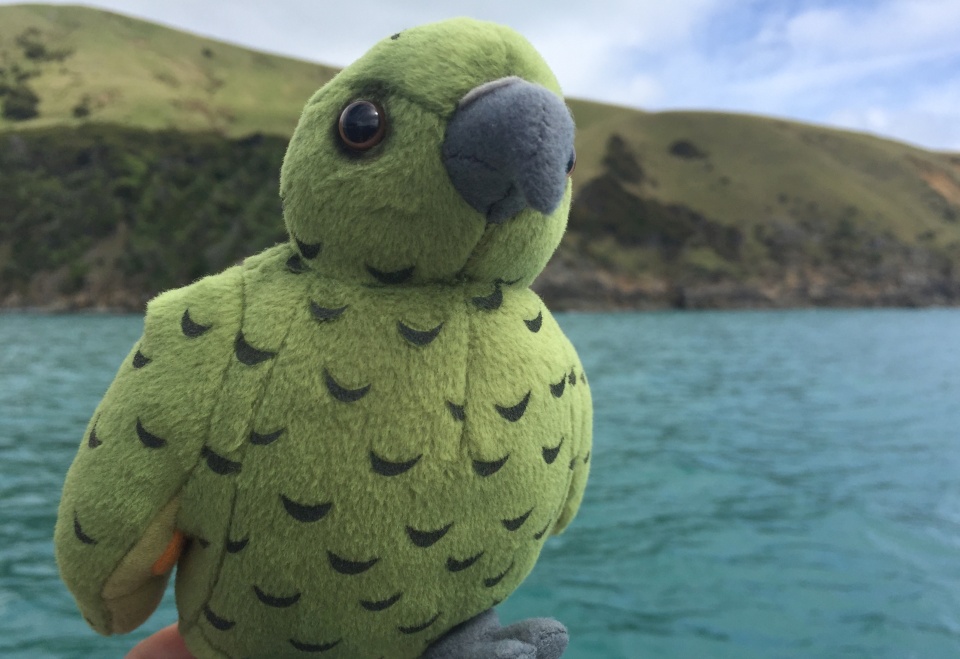 Māia is looking forward to Expedition Fiordland. Image: LEARNZ.
Māia enjoys cruising in Tamatea/Dusky Sound onboard the MV Flightless vessel. Image: LEARNZ.
Māia tries to find her way around Tamatea/Dusky Sound. Image: LEARNZ.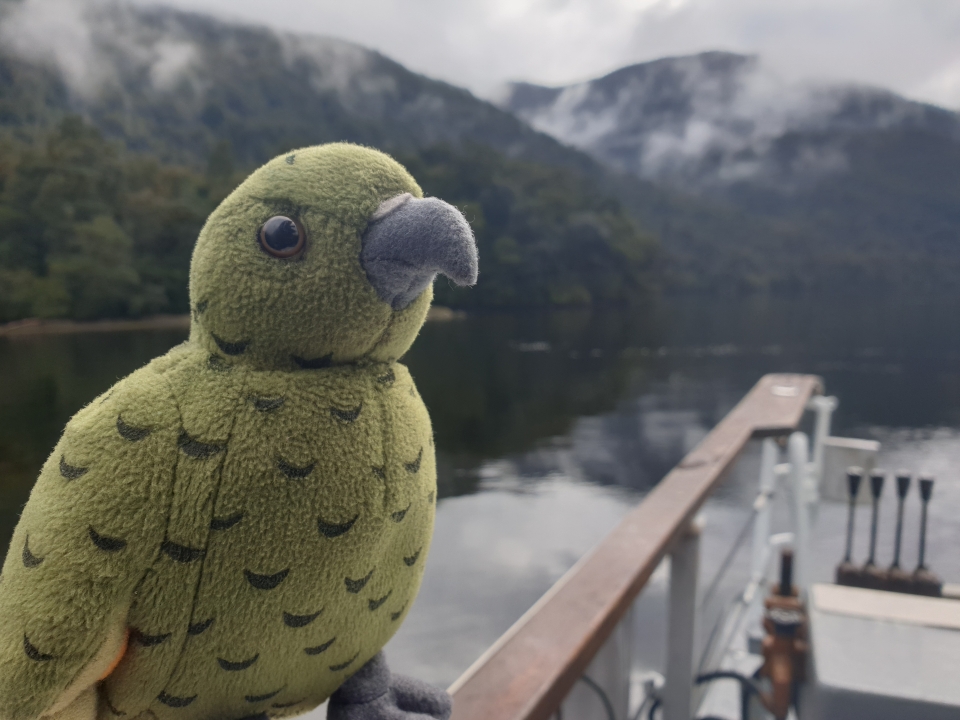 Māia heads to Anchor Island to meet some local native birds. Image: LEARNZ.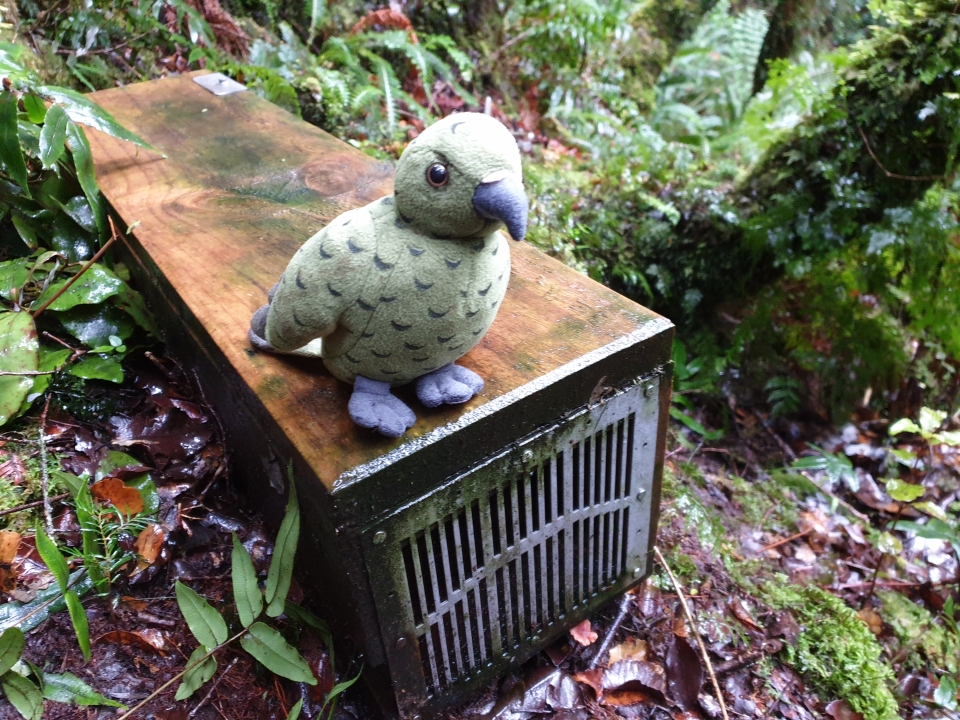 Māia takes a look at a DOC 200 trap used to trap predators such as stoats and rats. Image: LEARNZ.
Māia meets a friendly kakaruwai (South Island robin). Image: LEARNZ.