Fiordland's Importance to Aotearoa
Haere mai, welcome to Fiordland. Te Rua o te Moko. This field trip is based in Tamatea, Dusky Sound in the heart of the Fiordland wilderness. This is a region full of amazing history, landscapes and unique plants and animals.

A remote and rugged land
Fiordland is a region in the south-west corner of Te Wai Pounamu, the South Island. The fiords that give the area its name are troughs carved by glaciers about 20,000 years ago. These glaciers extended out to the coast and when they melted, the sea flooded in.
Fiordland has some of New Zealand's oldest rocks, including gneiss, schist and granite. Hard and resistant, they retain their form in the face of high rainfall. This is why Fiordland has steep mountains, waterfalls and many lakes. The Alpine Fault has also shaped the land by pushing up Kā Tiritiri o te Moana, the Southern Alps.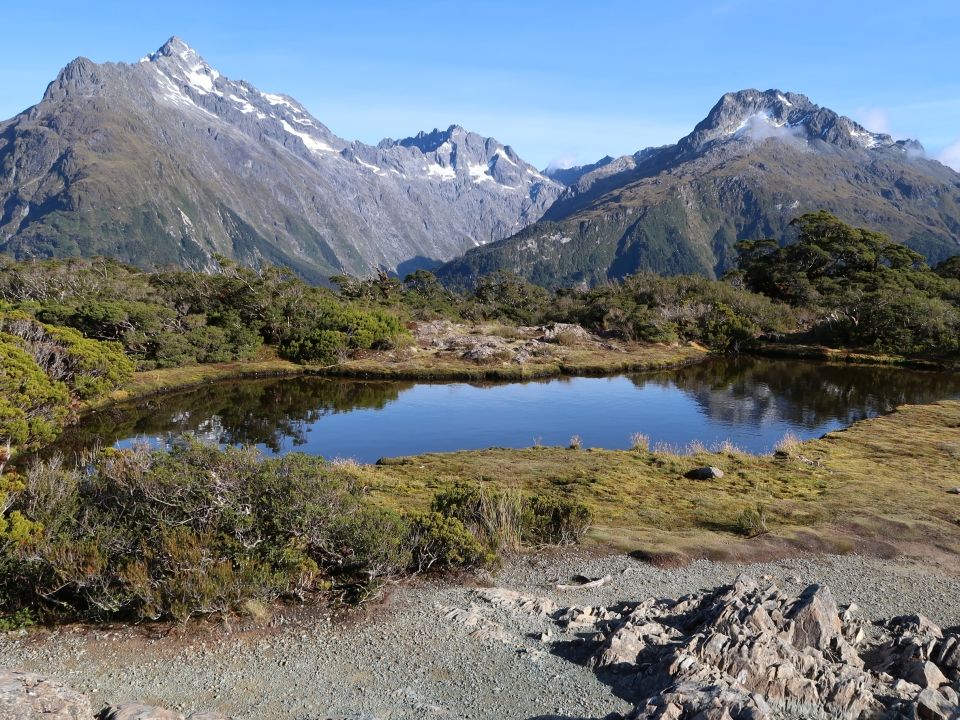 Fiordland National Park
Fiordland National Park is Aotearoa's largest national park. It is also a World Heritage Area.
Most of Fiordland became a national park in 1952. Today the park covers over 1.2 million hectares and since 1986 it has also been recognised as a World Heritage Area.
Vegetation and wildlife
The steep, isolated terrain and high rainfall has created a variety of habitats where many ancient plants and animals have thrived, including the rare flightless takahē and kākāpō.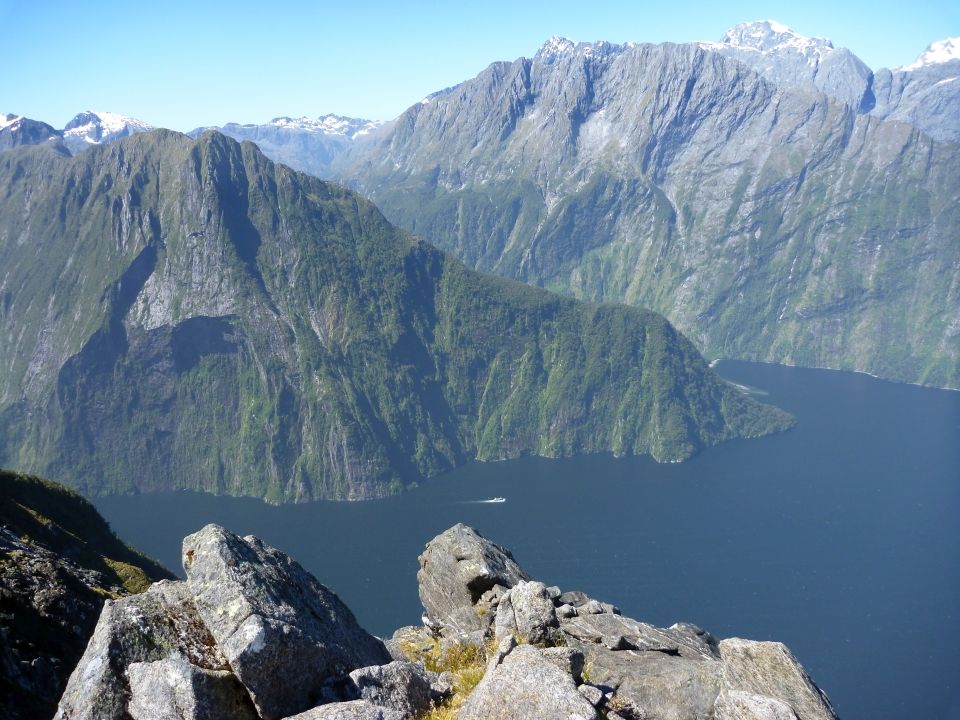 History
Fiordland was well known to Māori, and many legends describe its formation and naming. Atua Tuterakiwhanoa is said to have carved the rugged landscape from formless rock. Only a few Māori lived in Fiordland but many travelled through the area. 
Many of the names in Fiordland, Te Rua o te Moko, are linked to the voyages of the Takitimu waka and its captain, Tamatea, who the sound is named after.
Captain Cook and his crew were the first Europeans to visit Fiordland, and in 1773 spent six weeks in Tamatea/Dusky Sound. 
Although few Māori lived permanently in Fiordland the area had many seasonal food-gathering camps, which were linked by well-worn trails. Māori collected Takiwai, a translucent greenstone, from Anita Bay and elsewhere near the mouth of Milford Sound/Piopiotahi.
When Captain Cook and his crew came they created maps and descriptions, which soon attracted sealers and whalers to the area. These sealers and whalers formed the first European settlements of New Zealand and were active through the early 1800s. They hunted seals almost to extinction, but by the 1840s most people had left the area.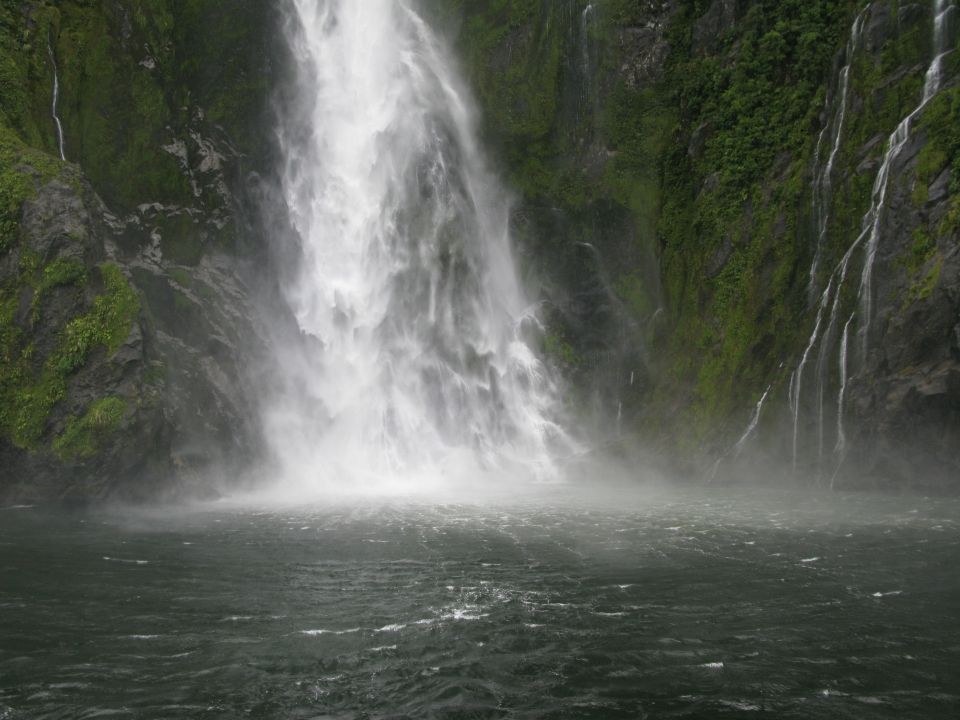 Tourism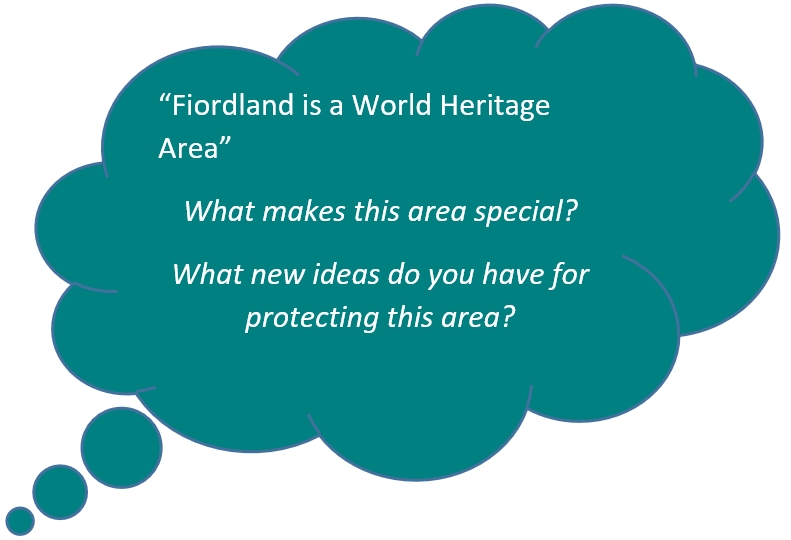 Quintin McKinnon and Donald Sutherland opened up the Milford Track in 1889 and began guiding tourists on the now world-famous track. Fiordland attracts thousands of tourists from all over the world.
This field trip with Pure Salt involves a multi-day voyage on board the MV Flightless vessel. It will be an adventure into the heart of Fiordland to discover the many taonga or treasures of Tamatea/Dusky Sound, the largest fiord in Fiordland.
The Milford Track is one of New Zealand's 10 Great Walks, so too are the Kepler and Routeburn tracks. The Hollyford Track is also well known. These tracks bring many tourists to Fiordland. Other attractions include mountaineering, hunting, fishing, boat trips and scenic flights.
Audio Māori keywords:
Fiordland is a popular place for tourists to visit. What impacts do you think tourism has on Fiordland.