Testimonials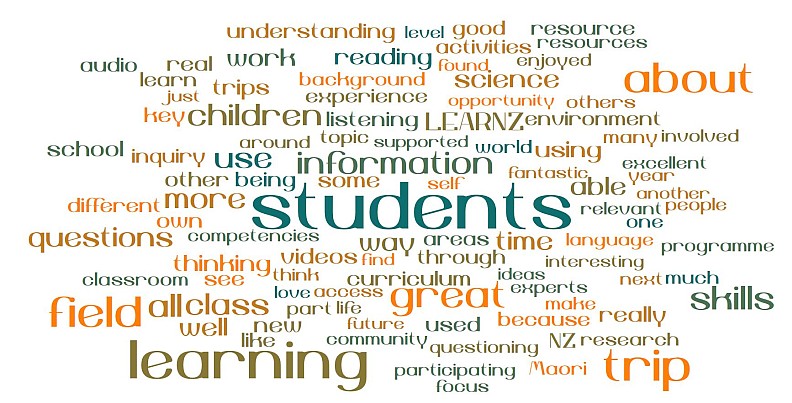 Ecological Restoration
The photos especially helped my ESOL students to learn about New Zealand and its environment. We will be going to Natureland as an actual field trip later in Term 4 and a bird sanctuary, which will reinforce the concepts we have looked at during the Virtual Field trip.
Annette Vartha from Nelson College for Girls
My class were very engaged in the web conference. This trip supported the science learning area and the children were keen to learn more.
Kim-Sherree Dalton from Kaharoa School
It was awesome to see students a similar age taking action in their communities. Worked really well with our science focus of protecting and creating habitats.
Sarah Hey from Northcote School
Excellent resources, great engagement from the learners and provoked good thinking surrounding our own restoration project. Fully supported the science learning areas of Living World (Ecology L1-6) and Planet Earth & Beyond (Earth Systems L3-4).
Andrea Tong from Academy for Gifted Education
The link to Te Reo vocabulary was great. The videos, ability to listen as well as read the texts, the quizzes and diaries were all great. They encouraged me to hand over responsibility for learning more to the children and gave them ownership of the tasks. Some more introverted children shared some great findings from the field trip.
Emily Forne from Shotover Primary School
I have been using LEARNZ for over 10 years - it is so awesome. Extremely beneficial in helping students see real life issues outside of the classroom. 
Daniele Cuthbert from Edgecumbe School
The students found it extremely engaging as part of our "Learning for Life" inquiry, which linked into our "Leaves of Green" project. Students particularly liked the daily videos.
Mitzi Blomfield from Kaikoura Suburban School
Great for Participation and Connections, knowing our native flora and fauna are at risk, so students are feeling more compelled to change habits and do something about it.
Steven Bodger from Piopio College
My students loved it and felt quite special being one of the speaking schools. Engagement was high with all students - it was also a great catalyst for some reluctant writers. The site and learning is structured in a way that promotes self-management and critical thinking. It also sparked a lot of genuine interest around meaningful projects in our local area.
Paul Hammond from Greytown School