Testimonials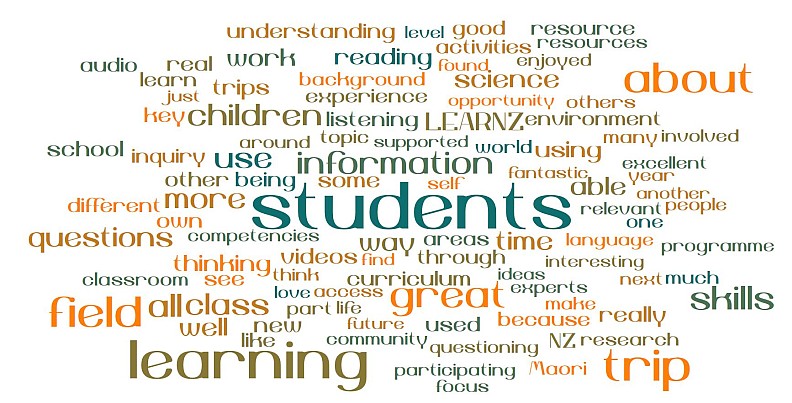 Natural Hazards
My class were able to learn at their own level and pace, at the same time exploring the Principle of Learning to Learn and reflecting on how best they learned. Great to see my students raise their level of questioning and their confidence and independence since our first LEARNZ web conferences, on the previous field trip.
Patricia Molloy from Turitea School
The experience has provided me with another tool to help teach my students and provide them with another learning tool to learn. Students are beginning to thinking more critically about the world we live in and how it all works. Seeing themselves on screen talking to experts and listening to other schools ask questions, that were answered, was very helpful.
Dawn Mendes from Hawera Intermediate
Gave us some great connections and real life examples of what we have been reading, talking and doing experiments about. It tapped into a lot of natural interest we have in our class, especially following our visit to a geyser at Te Puia.
Erin Neilson from Selwyn Ridge School
The resources and information from this field trip are going to continue to be useful for the rest of this term. The connections that are made for our students to see others involved and other parts of our country/world are fantastic.
Denise Barrington from Kerikeri Primary School
From the NZC, all Principles, Values covered in the programme, Key Competencies all used to reinforce learning; Science - natural hazards - future focus.
Helen Gibson from Hilltop School
It got the children thinking about volcanoes and earthquakes in NZ. Clear topics and answers were in kid talk.
Alison Ferris from Rangitoto School
It was effective and was presented in such a way that it was really enjoyable, and the learning appropriate. LEARNZ trips give a great insight into the world and allow us to see and learn things we otherwise would not. Great learning tool - making learning real.
Elley Mullany from Mullany Homeschool
It has been fantastic for children to speak with experts. Sending our ambassador this time just made it all so real. Such an excellent teaching resource. Nothing like it anywhere else.
Dorothy Hutton from Columba College
It was at a perfect level for Level 3 to 4 of the Curriculum with extension opportunities. We participated live in one web conference but being able to replay all the web conferences was awesome! Took away the need for all the paperwork now needed for any outdoor education trip!
Joanne Haselden from Orewa College
Pages