Testimonials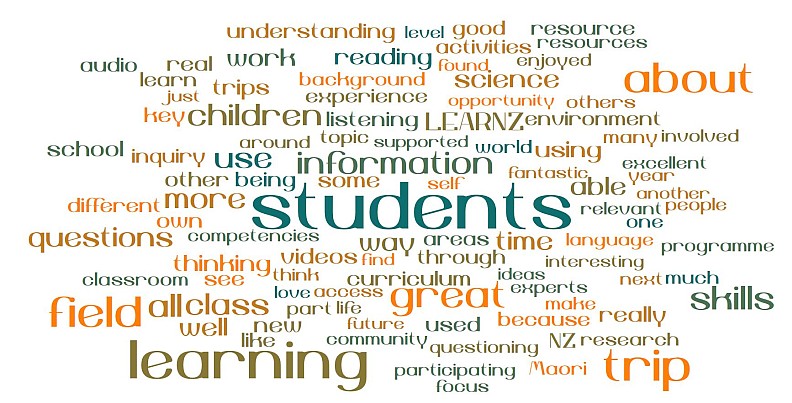 Kea
Term one we studied ' Birds of NZ' - this field trip gave us the chance to revisit knowledge and add to it. Students felt actively involved. It also links well to the values, key competencies, learning areas, and principles of NZC
Helen Gibson from Hilltop School
We used a lot of the information from your field trip for our current unit about developing an enrichment toy for an animal at the zoo, as the Hamilton Zoo has keas to entertain. One comment was: 'This was the most fun research we have ever done!' The kids loved the videos and quizzes and we especially liked the listening option of the background pages for our low readers.
Sabine Hartmann from Karangahake School
Other than learning about our environment, we also used it in our creative writing unit.
Jason Shaw from Geraldine High School
We are currently studying adaptations and how animals/birds suit their habitat so the Kea was a great case study. I find the newsletters great - very detailed and a great prompt in the lead-up to field trips.
Brenda Town from Town Family Home School
It was wonderful having a bird students already had contact with to focus our inquiry skills of research, communication and self-regulation. There is an excellent balance of texts and photos which can be related to all the learning needs in my class. The field trip was so relevant and the format easy to use.
Deborah Lamont from Methven School
Found the SOLO based questions for the videos useful for guiding students, really helping slow starters and students less engaged in science.  The activities and quizes were also useful for year 10 science.
Lucy Meagher from Havelock North High School
My students learned heaps about kea and the amazing people working with them. Students love these virtual field trips which provide for different levels of learning at the same time. We asked questions, did shared and independent reading, did shared and independent topic writing, art, technology, poetry and incorporated measurement and mapwork into this study topic.
Martie Andrew from Awakeri School
It inspired the children to wonder more deeply about the topic and made it 'real' for them going on the field trip. As a first-time user I received fantastic support to have my class connect with Shelly and the scientist to have our questions answered - the whole class was extremely excited about this.
Elizabeth Faithful from St Clair School
This trip was most effective in supporting the theme of 'Kaitiakitanga' for my Year 4 class. The programme supports modern learning approaches very well and combined fabulously with SOLO. The children all loved it and it has really inspired them to want to learn - they were keen to get on the computers each morning to catch up with the latest happenings.
Pamela McDowell from Westbrook School
The children learned lots and looked forward each day to seeing and hearing what had happened - kind of like the next chapter in a book! The trip was really well planned and organised and supported the children through the inquiry process fabulously.  It ticked all the boxes and more. Thanks.
Lesley Johnston from Firth School
Students thoroughly enjoyed reading and learning about the Kea. Information was appropriate for their age.
Susan Dane from Elm Park School
The students were excited to actually be a part of the field trip at Arthur's Pass. Parents were very impressed with the kids (on the video). Students were motivated to go to the website in school time and in their own time. It was a good example of how sharing learning in a real context is powerful for students.
Lee Martin from Karoro School
We have a strong interest in native birds at our school and this field trip fits in with the value "ecological sustainability" and the "future focus" principle. I've used it as a science context but also as a high-interest and friendly reading and viewing resource.
Jane Pearson from Hira School
Genuine interest was shown by students and a high level of engagement. This field trip fully supported NZC in so many ways - probably much easier to list the ways it did not support the curriculum.
Graham Elsmore from Christian Renewal School
The whole class decided that having access to the experts was invaluable (via the audioconferences), and we wouldn't have that access otherwise. Great way of engaging the children and having them learn about our natural environment. Hugely motivating for the children, able to be integrated into all aspects of the curriculum.
Joanne Mortimer from Weston School
Awesome field trip - students loved the videos, taking part in the audio conference etc. Really like how the background reading pages have an audio file - great for my ESOL students and for supporting students at different reading levels.
Emma Watts from Remarkables Primary School
Hugely effective in that everything we wanted the students to do was covered by you in an engaging and motivating way.  We covered most areas of the curriculum, as well as fostered a new understanding of what 'virtual' actually means!
Jacqueline Barrett from Westbrook School