About Tiromoana Bush
Tiromoana Bush is a 410-hectare area of land. It is in the middle and lower Kate Valley. It has been farmed with sheep and beef cattle for over a century. The area has some regenerating native forest and wetlands. These ecosystems are the core of the restoration project.
Coastal and lowland forests like Tiromoana Bush are now rare. So this restoration project is very important for biodiversity conservation.
Vision and goals
The restoration plan has a 300-year vision! But it also has five year and 35-year goals. So far, the following work has been done:
The bush area has permanent protection under the QEII National Trust open space covenant.
Sheep and cattle have been excluded.
A deer fence has been put up and deer and pigs have been eradicated.
Native forest and wetland plants have been planted.
A new wetland has been created.
Public walking tracks have been put in place so people can enjoy the area.
A pine forest has been planted to help fund restoration after the landfill has closed.

Our field trip expert Professor David Norton developed the restoration plan. He sees that Tiromoana Bush will:
be restored to a mostly forest ecosystem
include coastal broadleaved, mixed podocarp-broadleaved and black beech forests
be a place where the plants and animals typical of the Motunau District survive 
be a place where people visit to enjoy the restored natural environment.
Ecological management
Many people are helping to restore Tiromoana Bush. This includes landfill staff, scientists, contractors and university and school students.
A key idea is to balance active planting with natural succession. Plant and animal pest control will also help these natural processes. But the idea is to give nature time to sort out its own ecosystem.
Tiromoana Bush was opened to the public for the first time in 2006. The walkway was upgraded in 2017. Anyone can now walk through the bush along a four kilometre track down to the coast and back.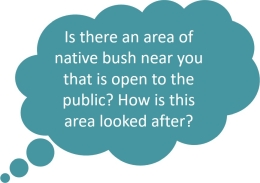 Getting involved in a restoration project
There are plenty of ways to get involved in a restoration project. The following links will help you find restoration groups, activities, and projects in your area: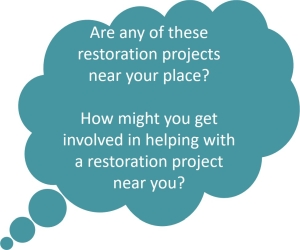 These links are useful for starting your own restoration project: