Diary 1
Date:
Monday, September 17, 2018
Field Trip Name:
Ecological Restoration
Field Trip Place:
Christchurch
Where You Are:
Christchurch
Kia ora koutou
It was a bit of a wet start to the day in Kerikeri this morning. But the clouds parted just long enough for the plane to land at the airport. The ambassadors and I were soon on our way to Christchurch.
Kerikeri to Auckland
It's not a long flight from Kerikeri to Auckland. It was quite cloudy, so I spent most of the time reading a book.
I did manage to take a few photos though. It was interesting to see parts of the Kaipara which showed how a lot of the area has been turned to farmland. Closer to Auckland we flew over the Waitākere Ranges. This was a good example of land that has been kept as native bush.
I wondered what restoration projects people might be carrying out within these two areas. There might be native tree planting on the farmland. Farmers are encouraged to do riparian planting, which is planting near the edges of streams, rivers and lakes. There are many benefits of riparian planting. You could do some investigating to find out more about how it helps not only the environment, but also the farmer.
For the Waitākere Ranges, there are no doubt groups that do predator and weed control. I know that Auckland Council is very much involved in this sort of work. You could visit the website of your local council and find out what restoration work they are doing around your area. They might even be looking for volunteers!
Auckland to Christchurch
The flight from Auckland to Christchurch was also quite cloudy. It wasn't until the plane began its descent that I was able to take some photos. Flying over Canterbury you can see how much of the land is used for agriculture.
Wikipedia says that before the arrival of Māori settlers in the 13th century, much of the Canterbury region was covered in scrub and beech forests. Forest fires destroyed a lot of the original forest cover. By the 19th century, only ten percent of this forest cover remained. European settlers introduced several new exotic grasses, lupin, pine and macrocarpa that gradually replaced the native vegetation. Much of the native vegetation was isolated to the alpine zones and Banks Peninsula.
Already I can see why areas like Tiromoana Bush are so valuable. It is going to be a good field trip for finding out what part we can all play in restoring New Zealand's ecology.
Tomorrow
Tomorrow we start the field trip at Riccarton Bush, the only area of podocarp forest remaining in Christchurch, and an example of the vision for lowland Tiromoana Bush. You will then travel north and visit Tūhaitara Coastal Park. Here you will learn about the plan to restore this area to an indigenous coastal ecosystem. You will finish the day at Tiromoana Bush, where you will be based for Wednesday and Thursday.
Conservation Week
Also remember it is Conservation Week this week. This is a nationwide celebration of kiwis pitching in to help our native plants and animals. Hopefully by the end of this week you'll be inspired enough to do just that!
Catch you tomorrow,
Andrew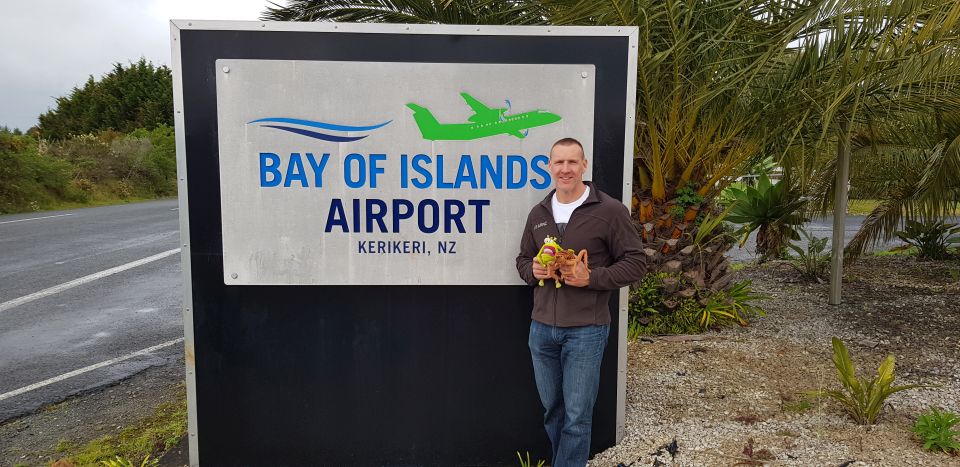 Andrew with the ambassadors at Kerikeri airport. Image: LEARNZ.
Heading to the Bombardier Q300 that took us from Kerikeri to Auckland. Image: LEARNZ.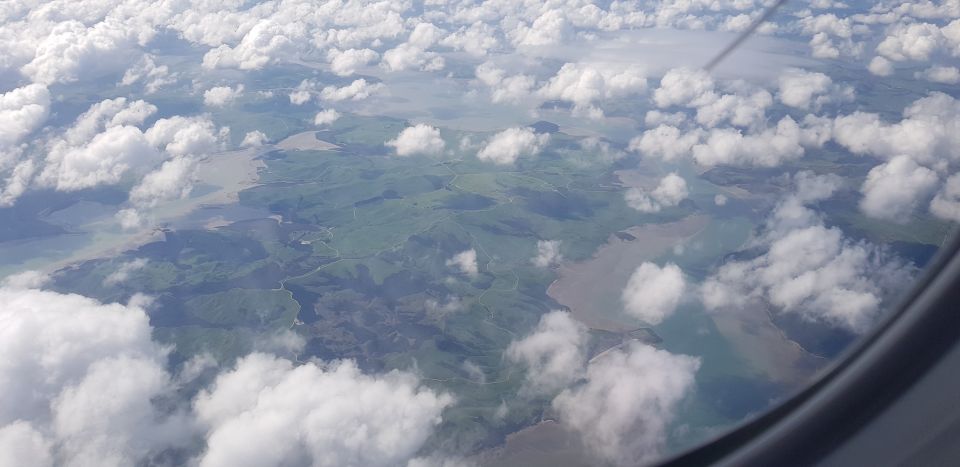 Looking over farmland near the Kaipara Harbour on the way to Auckland. You could find out more about the benefits of riparian planting on farms. Image: LEARNZ.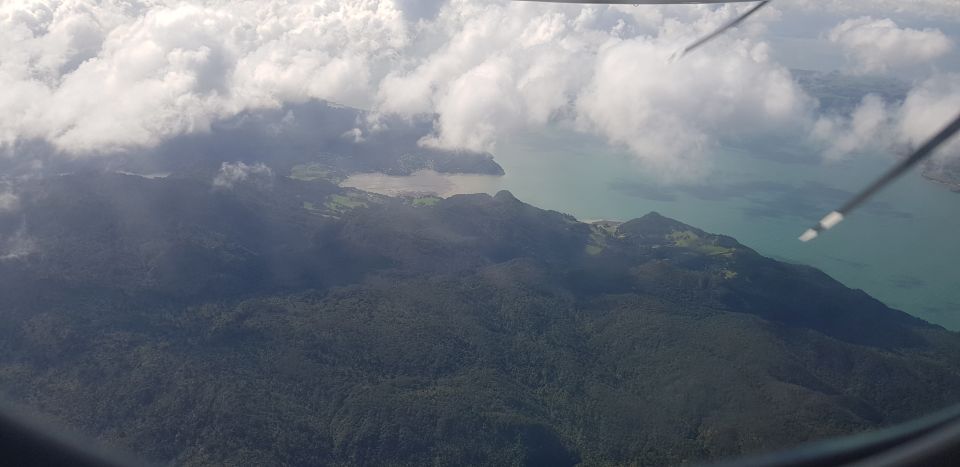 Looking over the Waitākere Ranges towards the settlement of Huia. What benefits are there from living so close to an area like the Waitākere Ranges? Image: LEARNZ.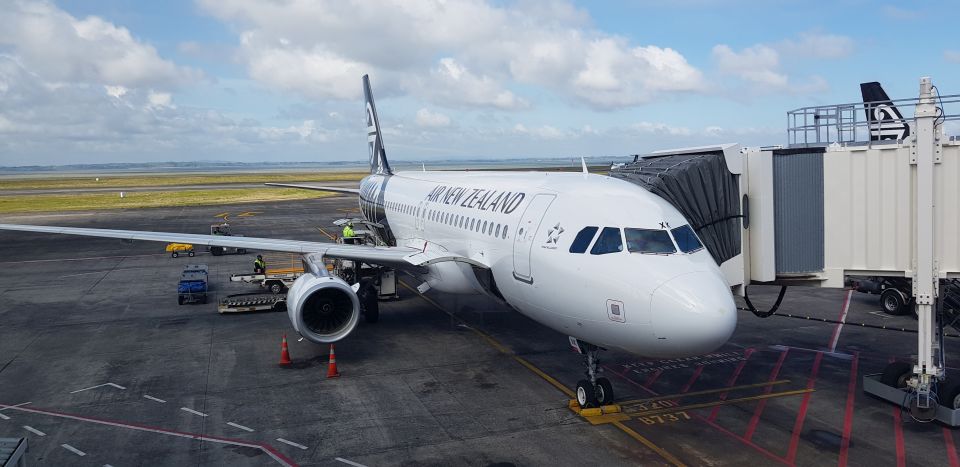 We flew to Christchurch in this Airbus A320. Image: LEARNZ.
Looking over part of South Auckland. With such dense housing, what can be done in these areas to help the environment? Image: LEARNZ.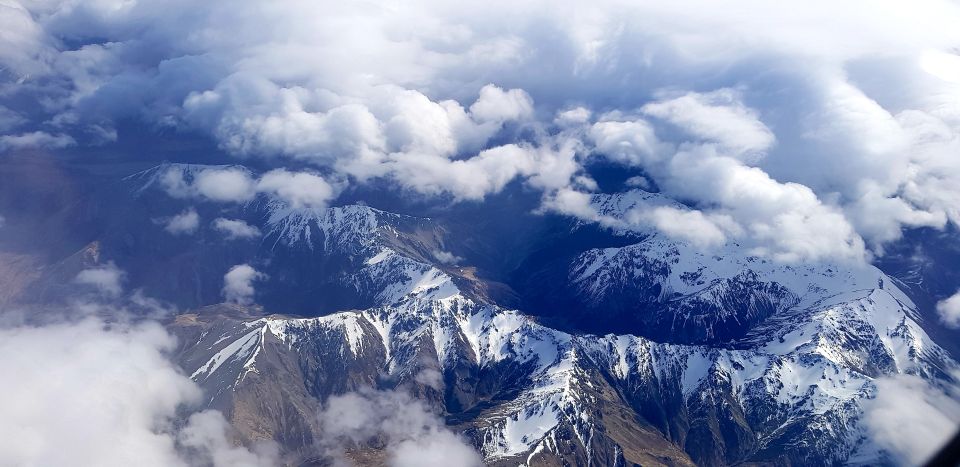 We managed to catch a glimpse of snow covering the peaks of the Southern Alps/Te Tiritiri o te Moana. Image: LEARNZ.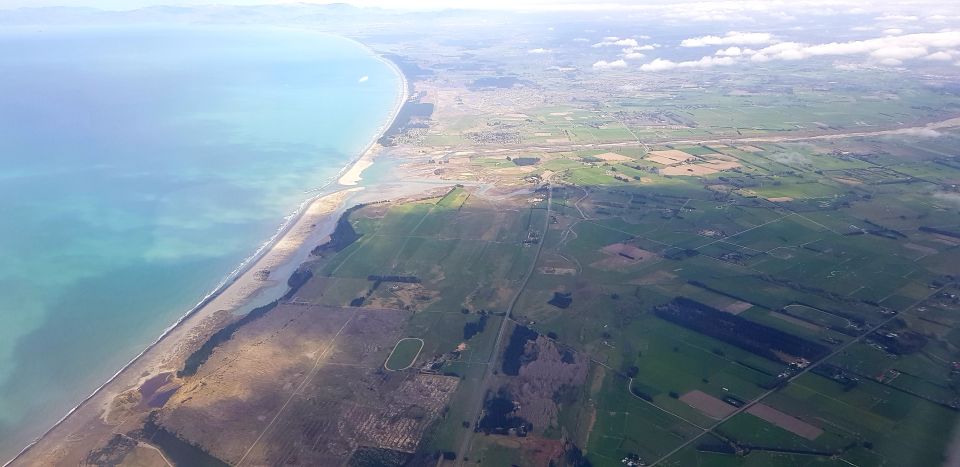 Looking down the coast towards Christchurch. Image: LEARNZ.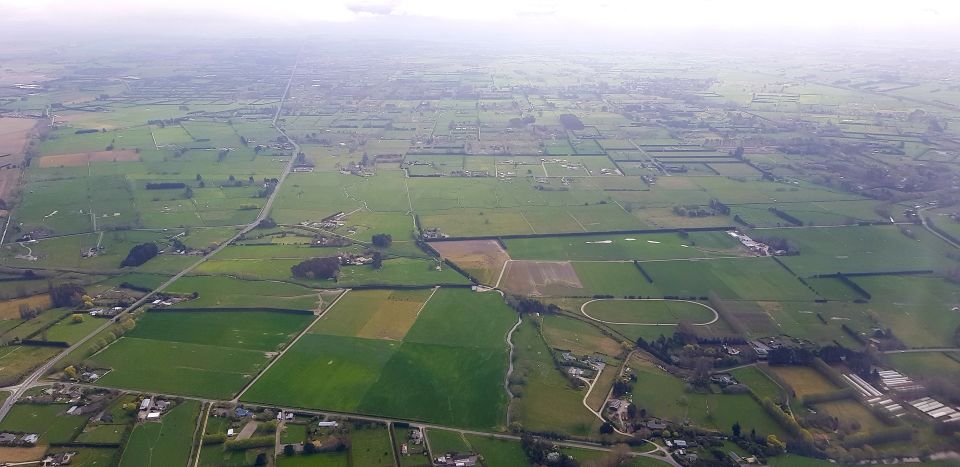 Looking over the Canterbury Plains from above makes you realise how much the land has changed since human settlement. Image: LEARNZ.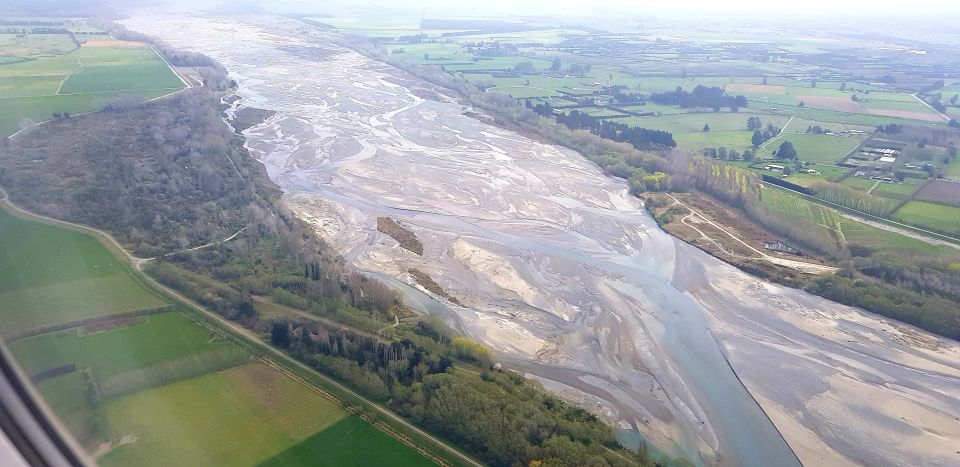 We got a view of the Waimakariri River just before landing. I wonder how much water is used from rivers in Canterbury for irrigation. Image: LEARNZ.