Ambassador Kiri
<- Homepage: Matariki and navigation from Kupe to Cook to Today
---
Kia ora koutou,
I'm Kiri the kererū and I'm very curious. I love finding out new things about our world. My favourite time of the day is breakfast, lunch and dinner. I don't like litter or people who cut down trees. I'm looking forward to finding new places and meeting new people on the Matariki and Navigation field trip.
See you soon,
Kiri.
Monday 10 June
Kia ora,
I love flying but I'm not a great fan of aircraft. I would sooner make my own way through the air, but today I had to fly with Air New Zealand. The crew treated us very well, but we were so high that we couldn't see much. We arrived in Wellington with plenty of time to explore. We looked around the waterfront, through the central city and around Parliament. I found some nice pōhutukawa trees to perch in but struggled to find berries. Tomorrow we are heading to the planetarium at Space Place.
Catch you then,
Kiri.
Tuesday 11 June
Kia ora,
We have had a fantastic day exploring space in the planetarium at Space Place and paddling a waka in Whairepo Lagoon. It was cool looking up at the night sky in the museum and seeing how Matariki will look as it rises in the north east on 25 June. This star cluster is tiny but it is one of the closest star clusters to Earth. There are about 500 stars in the Matariki cluster, but only six or seven are visible without a telescope. It was so much fun learning how to paddle a waka but I was glad that we could fly to Picton rather than having to paddle! We are now ready to follow in the footsteps of Captain Cook and explore Marlborough Sounds tomorrow.
Ka kite,
Kiri.
Wednesday 12 June
Kia ora,
It was raining this morning and the cloud hung low around the hills. I was worried that we wouldn't see much on our boat trip out to Meretoto, Ship Cove. Luckily the rain disappeared, and the sea was calm. I met some friendly bottlenose dolphins who came up to the boat so they could surf the bow wave. They looked like they were having so much fun! I tried to learn how to use a sextant and take bearings today, but I found it really hard. Luckily, I have a good inbuilt sense of direction and can find my own way. Tomorrow we are going to see how technology can help us navigate.
See you then,
Kiri.
Thursday 13 June
Kia ora,
I can't believe it is the end of the field trip. We have done so much and travelled so far. I have learned heaps about navigation and how it has changed over time. It was fun to try a marine navigation simulator today, but it wasn't nearly as fun as getting out on a real boat. We enjoyed a spin on a rescue boat in Tasman Bay. We ended the day at the museum where we found out about Abel Tasman, the first European to see Aotearoa. I've missed you guys and I look forward to seeing you soon.
Kiri.
Kiri is looking forward to heading to Wellington to begin the Matariki and Navigation field trip. Image: LEARNZ.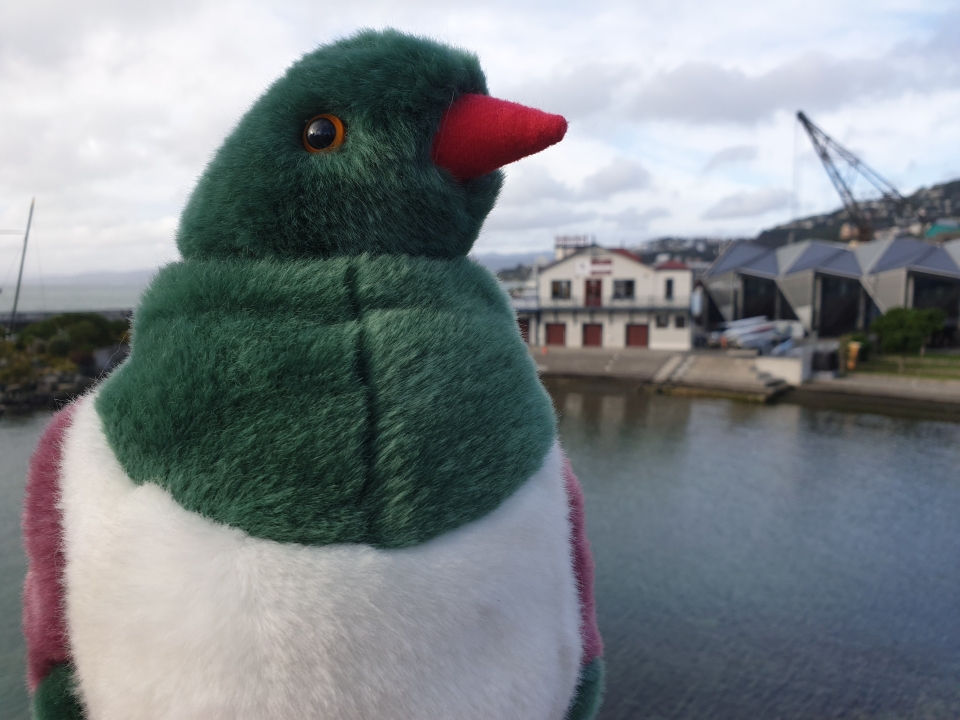 Kiri explores the waterfront in Wellington. Image: LEARNZ.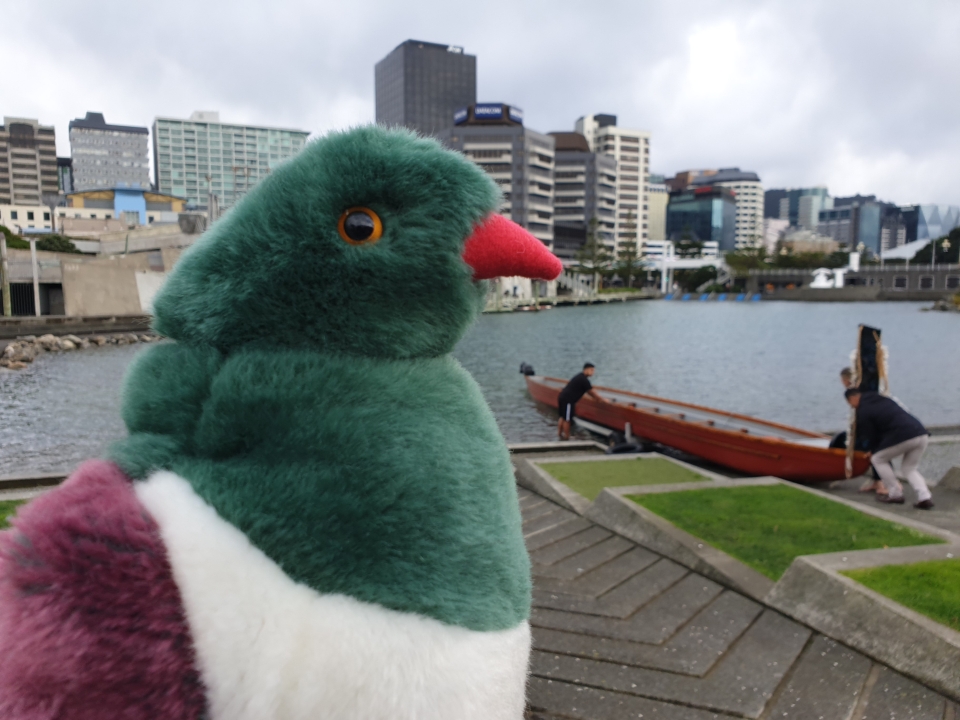 Kiri looks forward to heading out on the waka in Whairepo Lagoon. Image: LEARNZ.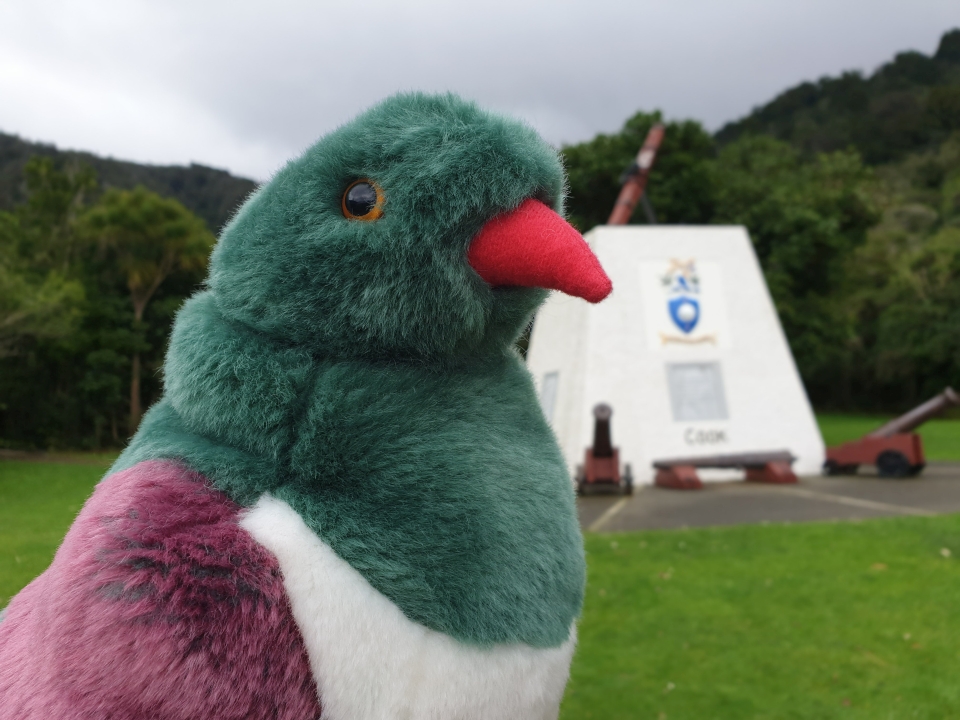 Kiri enjoys some time at Meretoto, Ship Cove in the Marlborough Sounds. Image: LEARNZ.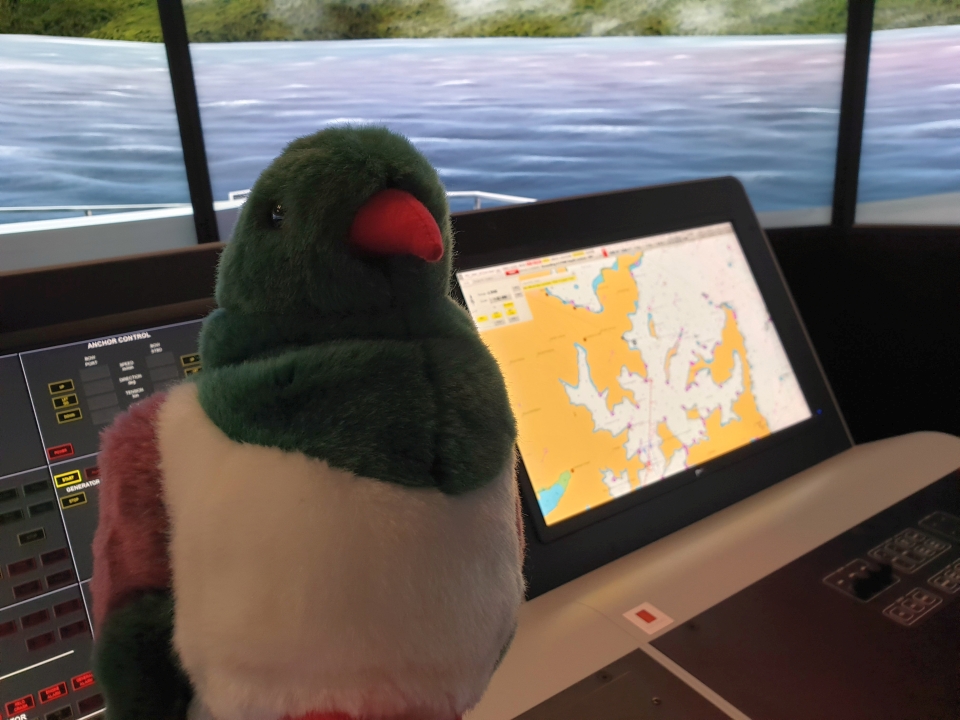 Kiri helps pilot a marine navigation simulator in Nelson. Image: LEARNZ.