Diaries
Links to Diaries will go here during the field trip.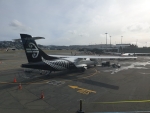 Diary 1 - Monday 10 June: Join Shelley and the ambassadors as they travel from Dunedin to Wellington to begin the Matariki and Navigation field trip.
Diary 2 - Tuesday 11 June: Explore the planeterium at Space Place and see Matariki. Find out how Polynesians navigated their way to Aotearoa and help paddle a waka with guidance from Te Wharewaka o Pōneke.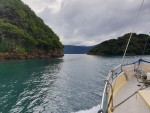 Diary 3 - Wednesday 12 June: Explore the Marlborough Sounds onboard the Tutanekai launch. Visit Meretoto, Ship Cove and find out about how Captain Cook navigated during his voyages to Aotearoa.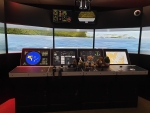 Diary 4 - Thursday 13 June: Drive to Nelson to try the maritime navigation simulator at Nelson Marlborough Institute of Technology. Then put your skills to the test on a real vessel out in Tasman Bay. Visit Nelson Provincial Museum and find out about Abel Tasman's voyage to Aotearoa.
PDF documents: To view or print out PDF documents you will need the Adobe Acrobat (PDF) Reader. This is available for free from the Adobe website.