Meet Chris Lorden
Work background:
Chief Officer and 2nd officer on New Zealand Coastal ships, including; interisland ferries, coastal tankers, coastal cargo ships, Square rigged sailing ships, Spirit of NZ, Spirit of Adventure, Bark Endeavour and Soren Larsen.
Favourite part of job:
Using our ship simulator to create realistic emergencies to train mariners.
Least favourite part of job:
Entering student results into polytechnic systems.
What I am working on now:
Helping Interisland ferry crew train in navigating the entrance to the Marlborough Sounds.
A quick story about a job well done:
Sailed on Cooks Bark Endeavour replica as watch officer and safely navigated it on the NZ coast from Tauranga to Auckland and Timaru to Dunedin.
A (humorous) story about a job that went badly and what you learned:
Fell overboard on the Square rigged sailing ship Spirit of Adventure when securing the tender hung on the after end (Stern) of the vessel. I learned that I needed to make sure the tender (Small Boat) was well secured and would not tip before I climbed into it.
Qualifications:
Master class 1 unlimited
Advanced Diploma in Applied Science
Certificate in Adult Teaching
Proficiency in Fast Rescue Boats
Interests outside work:
Sailing, Kayaking, Geocaching, mountain biking.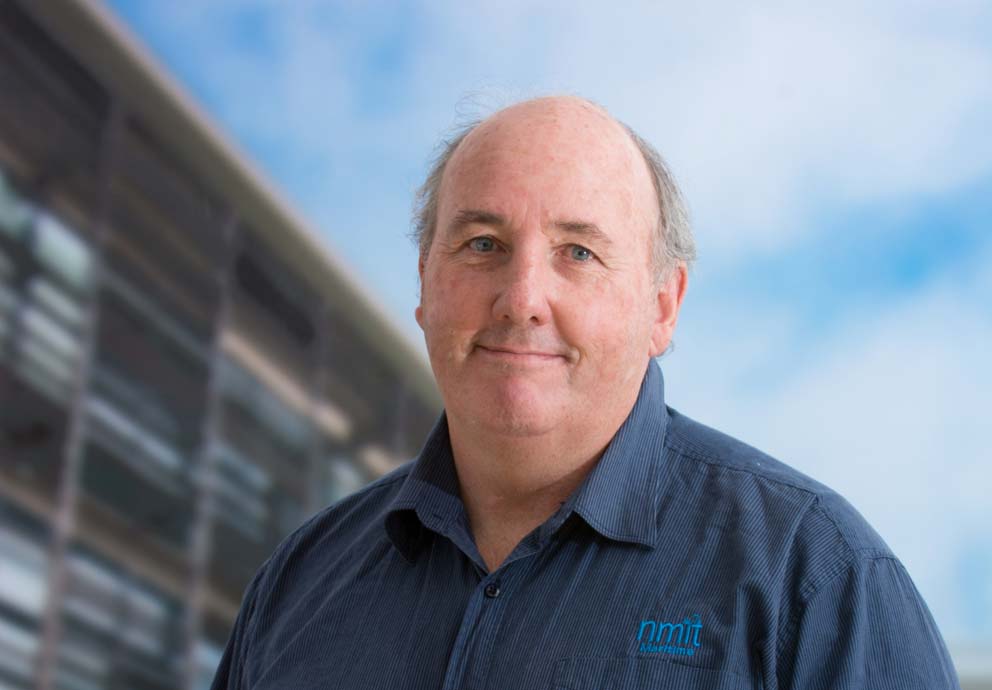 Chris Lorden is a Maritime Tutor at the Nelson Marlborough Institute of Technology. Image: NMIT.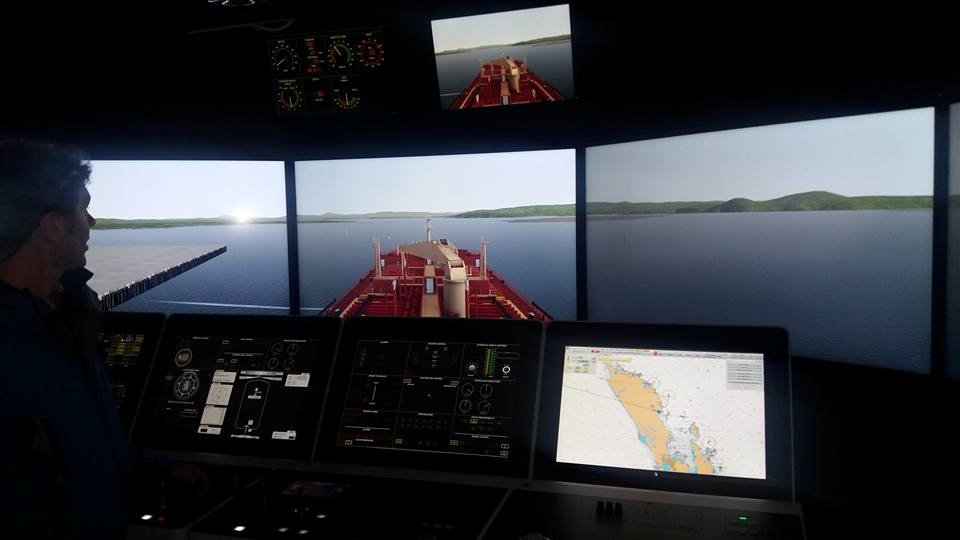 This is the maritime navigation simulator that Chris uses at NMIT to train mariners. Image: NMIT.