Meet Pouroto Ngaropo
Job description:
To ensure cultural safety practices from a Māori paradigm.
Engaging with tangata whenua throughout Aotearoa.
Bringing two cultures together, Māori and Pākehā
Work background:
Teacher, Lecturer, Project Management, Senior Cultural Advisor, Senior Executive Member, Current Chairman of 19 Boards, Representation at Iwi, Hapu, Regional, National and International Level.
Favourite part of job:
Meeting people and learning new history in relation to iwi connections across the world.
A quick story about a job well done:
16 years ago I re-established the mana at Matatā and Project managed Iramoko Marae.
Qualifications:
Member of New Zealand Order of Merit (MNZM), Justice of the Peace, Marriage Celebrant, Fluent speaker of Te Reo Māori and English, Bachelor of Māori Studies, Diploma in Teaching.
Interests outside work:
Karakia, whakapapa, history and hiking.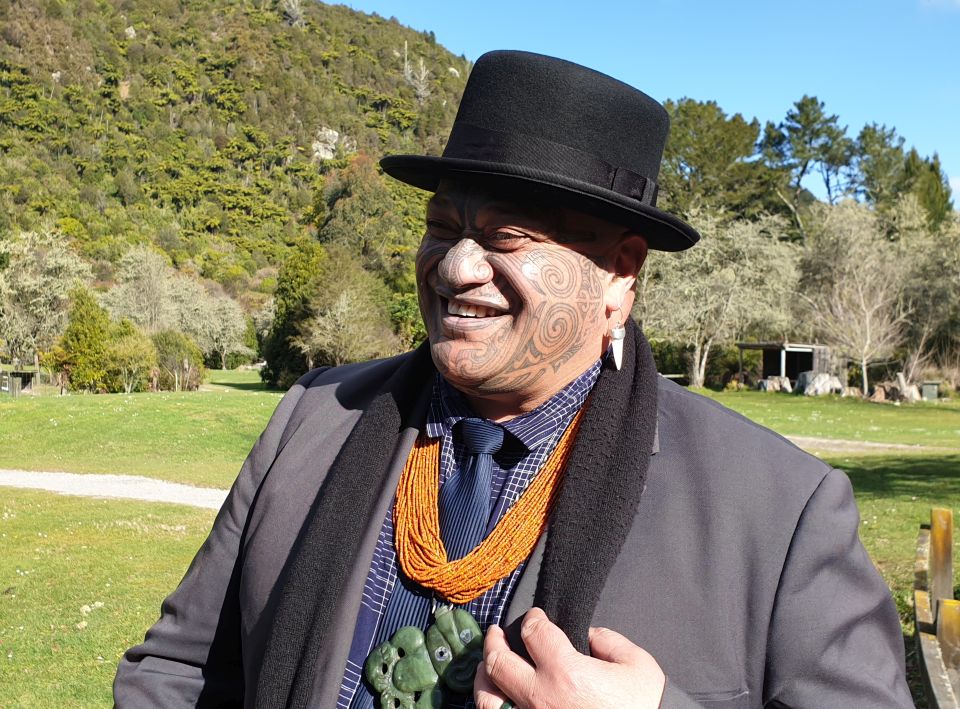 Pouroto Ngaropo is a Senior Cultural Advisor. Image: LEARNZ.