Diaries
<- Homepage: Our Primary Industries: Unpacking the apple story
---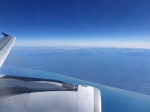 Diary 1 - Monday 20 May: Join Shelley and the ambassadors as they travel from Dunedin to Havelock North to begin the Our Primary Industries field trip.
Diary 2 - Tuesday 21 May: Start the day at a trial orchard in Hastings before heading to the pack house and cool store to see how apples are graded, packaged and stored to maintain quality and freshness.
Diary 3 - Wednesday 22 May: Meet scientists from Plant and Food Research and see how apples are selectively bred to produce different apple varieties. Graft a tree on to a rootstock and test apples to find the freshest, tastiest varieties.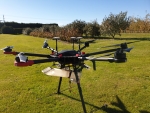 Diary 4 - Thursday 23 May: Look at the new methods and technology that scientists are using to control pests and diseases on orchards. Visit the Rockit™ apple global headquaters and find out what is unique about his apple.  
PDF documents: To view or print out PDF documents you will need the Adobe Acrobat (PDF) Reader. This is available for free from the Adobe website.