Diary 4
Date:
Thursday, March 22, 2018
Field Trip Name:
No more tips or dumps
Field Trip Place:
Auckland
Where You Are:
Auckland - North Shore
<-- Homepage No more tips or dumps.
---
Kia ora koutou
Today was our last day of the field trip. I was looking forward to visiting a couple of the neighbours. I was also excited about getting up close to one of the new electric waste vehicles!
Web conference
St Heliers was our speaking school on today's web conference. Ambassador  Spud was very excited because that is the school he comes from. Listening to a recorded webconference is easy. Go the Web Conferences page and click on the replay link (teachers, you will need the password found in MyLEARNZ).
Thanks to speaking and listening schools who participated in the web conferences this week. I'm sure you have learned a lot and had fun along the way.
It's electrifying!
Today we were lucky to get up close to one of the new electric waste vehicles. It certainly looked smart in orange! We chatted with Tim Brake about the idea known as closing the loop. The 'loop' is a process in which post-consumer waste is collected, recycled, and used to make new products. This loop is closed when consumers once again use these products. For Redvale Landfill, the product made and then used is electricity. The idea of organic waste also being used to fuel new electric waste vehicles shows a real commitment to sustainability. Waste Management has a goal to change all its current diesel-powered waste vehicles to plug-in electric ones. 
Check out the video  for a better look at this electric truck and get a first-hand look at a more sustainable future.
Waste-fuelled eggplants?
Next door to Redvale Landfill is Forestburg Eggplants. We paid them a visit and met Kees. Kees showed us around and explained how they use landfill gas. The gas is used to fuel a boiler which helps to heat the greenhouses. They also use waste heat from the Redvale Energy Park generators to heat cold water. This water is used for further heating within the greenhouses. On top of this, carbon dioxide created from burning the landfill gas is used by the growing eggplants themselves. Watch the video  and you will see how this fantastic relationship is helping to grow some amazing looking eggplants!
Dairy Flat School
Another Redvale Landfill neighbour is Dairy Flat School. Since we were in the area we decided to visit them too. We met the school's enviro team and chatted with them about sustainability. They had recently taken part in the Sustainable Seas field trip. Plastic in our oceans was a real concern for them, which relates well to the consumer responsibility ideas that have come up this week.
The school has also been involved in planting activities at the landfill. I had commented to Tim earlier in the field trip about how nice the planting looked around the landfill. Having your neighbours involved in helpful, educational activities like this is a good way to build positive relationships.
A not so stink way to finish
To end the day, we spoke with Tim about waste odour. This is an important topic when you think about the neighbours living and working nearby. Rubbish usually contains rotting organic material and other things that smell. The vacuum within the waste, which takes the gas away for use within the Energy park, is one way of reducing this smell. The other way is using mobile spray units that neutralises odour. Once again you can watch the video  for a more detailed explanation of this system.
The last word
The key learning for me this week is that landfills are filled with people's poor material choices. We need to move away from "no waste" and towards "low residual waste" - the inorganic waste that does not come from plants or animals. This will help extend the life of modern engineered landfills. It will also increase the production of landfill gas which can be used to make sustainable electricity. I believe these goals are achievable, and we can start acting now!
See you on another field trip soon!
Mā te wā,
Andrew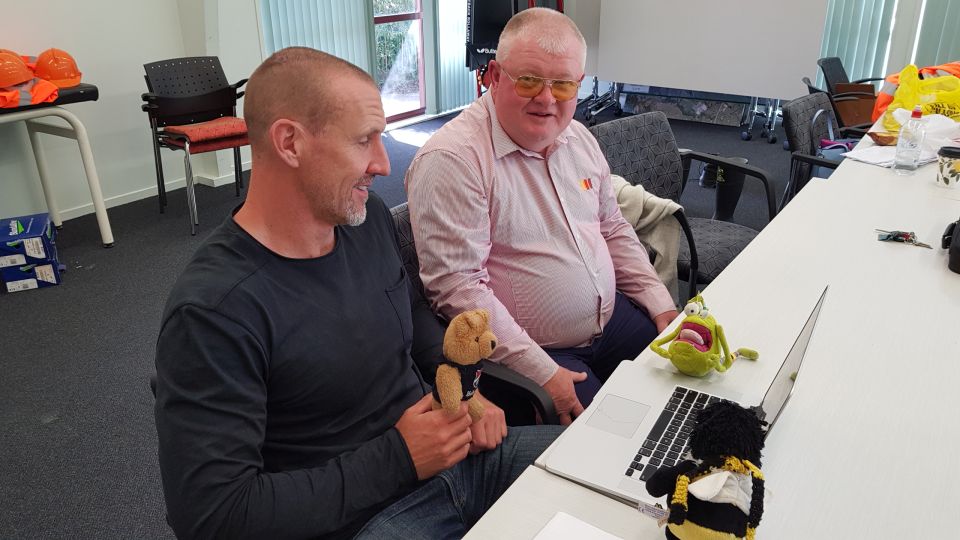 Andrew with Tim Brake and the ambassadors on this morning's web conference. Image: LEARNZ.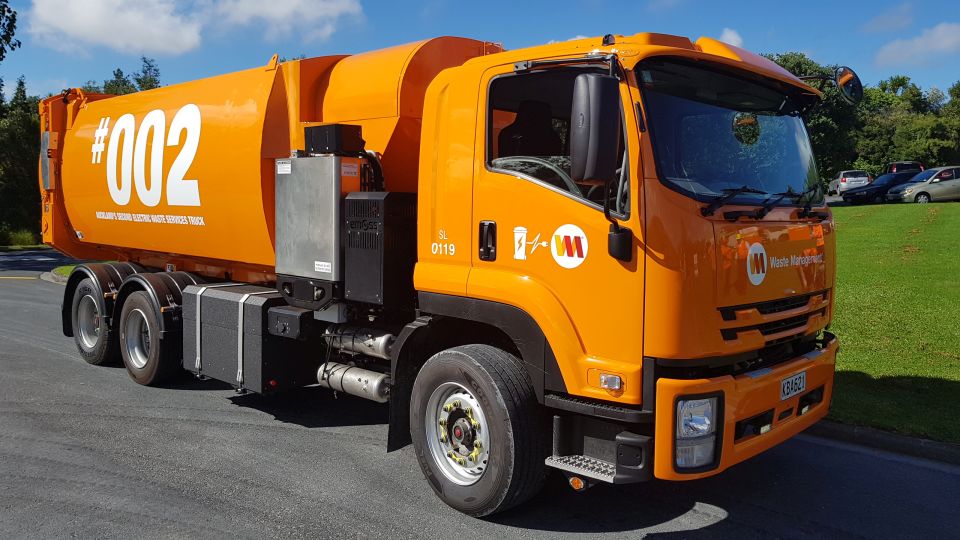 The stylish new electric waste vehicle. What are the advantages of having electric powered trucks? Image: LEARNZ.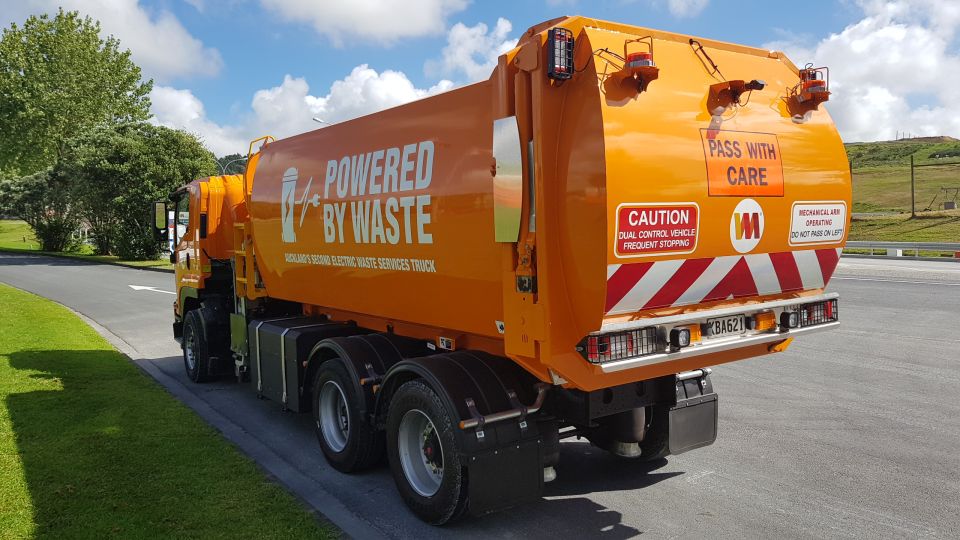 A rear view of the electric waste vehicle. Can you think if any disadvantages of electric powered waste vehicles? Image: LEARNZ.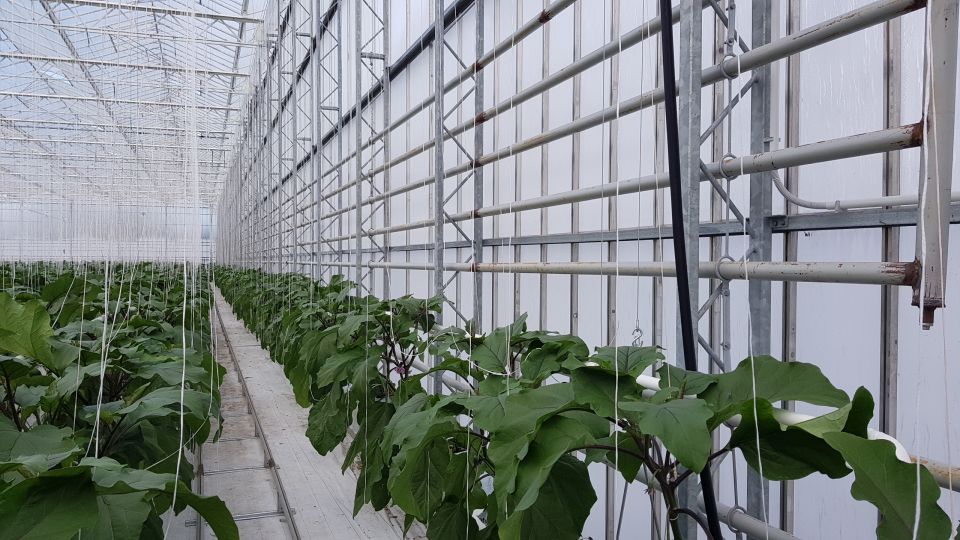 Inside one of the eggplant greenhouses. Can you see the pipes that circulate heat within the greenhouses? Image: LEARNZ.
Looking down a row of eggplants. How does the landfill benefit these plants? Image: LEARNZ.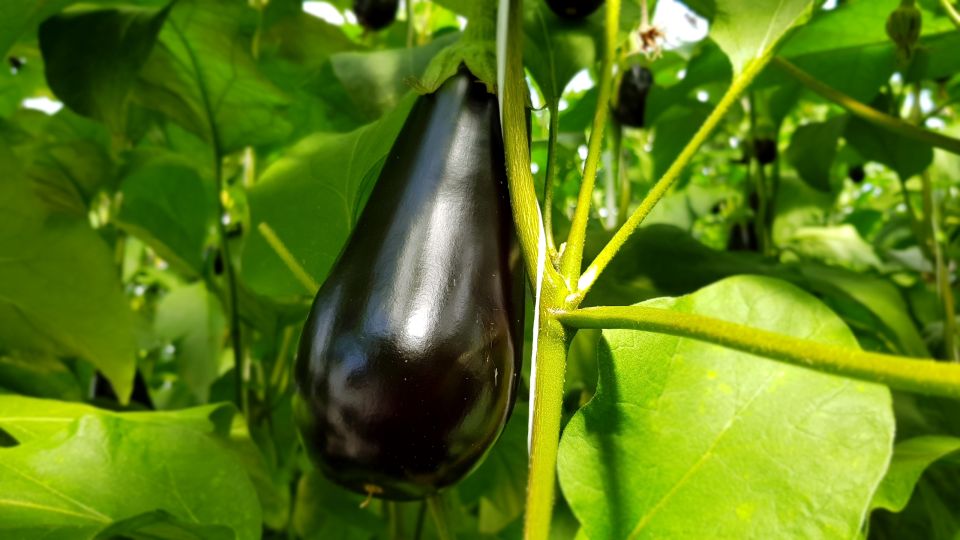 Another name for eggplant is aubergine. I wonder how many of you have ever tried it. Image: LEARNZ.
Thanks to Kees for showing me and the ambassadors around Forestburg Eggplants! Image: LEARNZ.
It was great to meet an enthusiastic bunch of enviro-students at Dairy Flat School today. What are you doing at school to be more sustainable? Image: Waste Management.
How does this spray help reduce waste odour? Image: LEARNZ.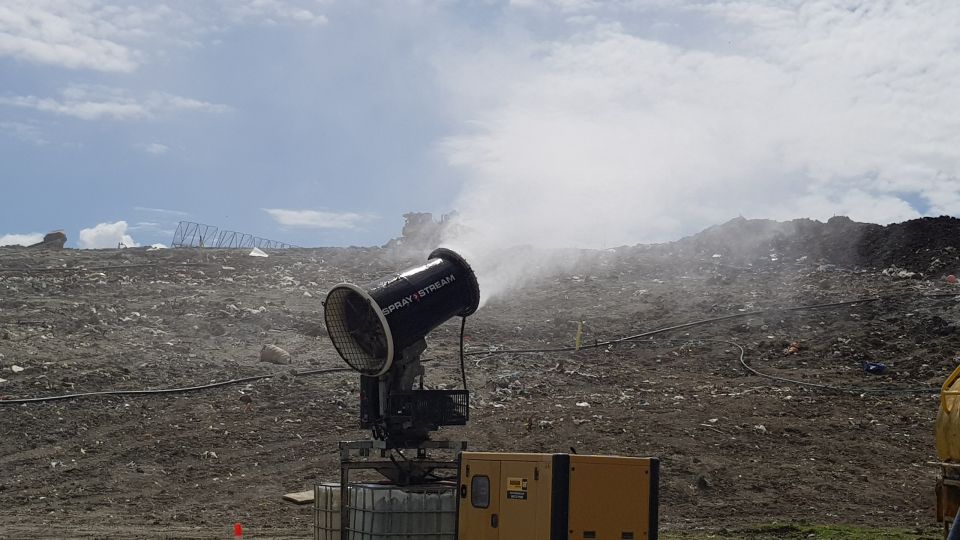 This is one of the bigger, more powerful odour sprayers helping to neutralise smell from freshly offloaded waste. Image: LEARNZ.