Meet Tim Brake
Job description:
Landfill waste specialist.
Work background:
10 Years Waste Management, 12 years Exxon Chemical.
Favourite part of job:
Being a force for good, education and keeping the environment safe.
Least favourite part of job:
Doing reports.
What I am working on now:
Waste education.
A quick story about a job well done:
Invented a new waste type to allow Waste Management to manage material from P house demolitions and comply with new regulations.
A (humorous) story about a job that went badly and what you learned:
Agreed to let in a mixed load of lighters and aerosols, caught fire on the tip pad and the flames made the aerosols "pop" like gun fire.  Reminder - Keep It Simple (KIS) don't mix things for disposal.
Qualifications:
BE Chemical (Canterbury). Old - been working for 35 years.
Interests outside work:
Fishing, travel, distilling gin.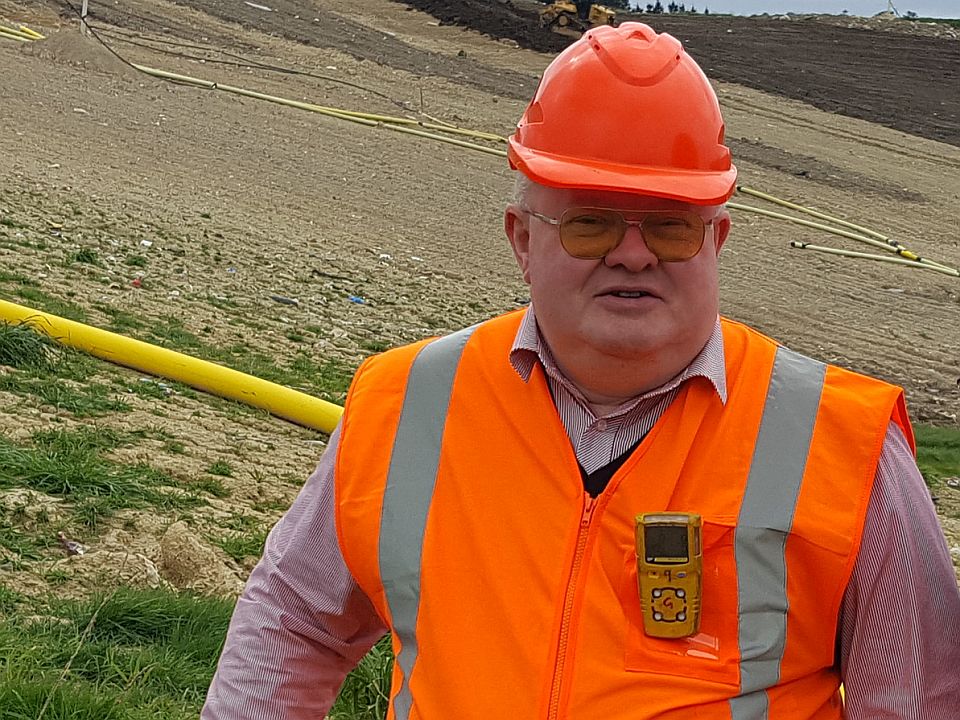 Tim Brake is Commercial Manager Waste Management at Redvale Landfill. Image: LEARNZ.