Awa restoration: creating a corridor of life for Waipoua
About this trip
The Waipoua awa in Te Tai Tokerau Northland is one of 14 priority catchments in the nationwide Ngā Awa river restoration programme. For the people of this area, the programme aims to restore the whenua back into high value indigenous habitat and diverse, productive land for current and future generations.
On this trip, travel along Waipoua awa to:
hear the inspirational story of the Te Roroa ancestor who was both a warrior and a gardener
unpack the ecological vision for this area and see the effects of old and new restoration work along the awa
visit the nursery and to learn how they have chosen plant species for local restoration
monitor freshwater and find out how this links with kaitiakitanga of freshwater species
decide why you should care about your local awa and find out ways you can help to look after it.
This online field trip supports a STEAM-based, cross curricular approach to teaching and learning. Participation encourages curiosity, citizen-science and student inquiry. Access the glossary.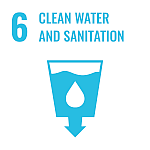 This trip reflects the United Nations Sustainable Development Goals (SDGs), especially Goal 6: Clean Water and Sanitation: Target 6.6: Protect and restore water-related ecosystems, including mountains, forests, wetlands, rivers, aquifers and lakes.
About LEARNZ
LEARNZ online field trips support students and teachers to access the inaccessible, digitally transporting them to remote locations all over Aotearoa, Antarctica and beyond. Our trips are FREE to use!