<- Homepage: Seaweed field trip
---
Aotearoa is surrounded by the sea and the sea is a taonga. Preserving biodiversity has many benefits for humans so it is important for us to feel a connection with life in our seas. In this field trip we explore how people are using seaweed species in sustainable ways, so we can benefit from our seas and look after them at the same time.
Toi moana - Toi tangata!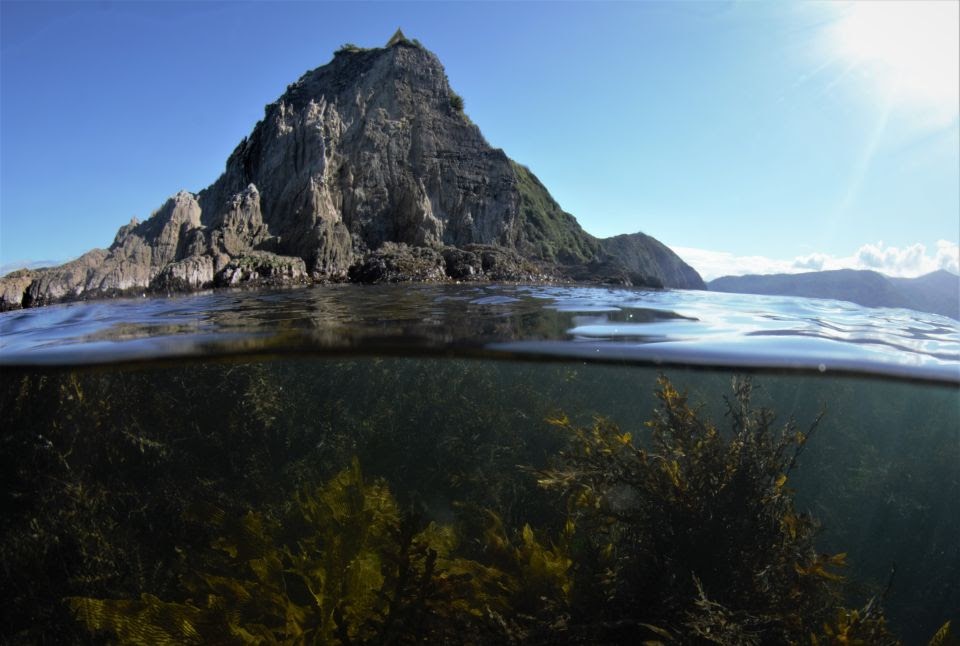 Connecting with our seas!
Share your ideas–The sea and me
Our seas are so important, so we want to know more about what the sea means to you!
Students: Create something representing The sea and me.
This could be a poem, a piece of art, a piece of writing, an image or something else… get creative! Ask your teacher to share your creation with LEARNZ. We'll publish this in our online spaces to help spread the word about what our seas mean for our tamariki!
We even have a couple of spot prizes to give away for creations shared to us.
Teachers
Share your students' work by sending us a small file (less than 10Mb). You can do this as an attachment to share@learnz.org.nz.*
If it's a large file, send a link to a public file/resource to share@learnz.org.nz.*
For example, entries can be uploaded onto a YouTube account with the privacy option on 'Public'. Or send a link to a file in your school Google drive, set it to 'Anyone with a link', as 'Viewer'. Please do not send in large source files.
Make sure you provide us with your students' first names, year group/s and the name of your school in your email. Add a brief description if you think it's needed.  
Before your students share any learning, please ensure you review it first; Any other media content, such as images and sound, need to adhere to appropriate Creative Commons licensing. Make sure any people who are in images and video have given their permission to feature.  
---
For another, more in-depth approach to support learning in this field trip, use the project-based learning guidelines within the Resources. 
Image source: Marlborough Sounds © Leigh Tait – NIWA, NZ.
*By sharing, you grant LEARNZ and Sustainable Seas Challenge with permission to use digital creations in connection with this LEARNZ online field trip and for future promotion purposes in LEARNZ and Sustainable Seas Challenge, and waive any claims to royalty, right, or remuneration for such use.