Safety around trains
Trains are big, powerful, and fast. This makes them ideal for moving people and freight around the country. But it also means we need to be safe when near the rail network.
The safest way to travel
Trains are a safe way for people to travel in New Zealand and throughout the world. The railway is also a safe way to transport goods around the country.
Trains have right of way
Trains always have right of way over vehicles and pedestrians. You can get a fine for not giving way to trains and other railway vehicles. If you do not follow warning signs and cross in front of a train, the train driver will record your details and pass them on to Police.
Trains are frequent
Trains can travel at any time of the day or night. Expect a train at any time and always check the railway line is clear of trains before crossing.
Trains are heavy
A freight train is heavy and can weigh up to a thousand tonnes.
Trains are fast
Trains can travel up to 100kms an hour. It is difficult for people to judge the speed of trains. If you see a train coming, you should wait for it to pass, no matter how far away you think it is.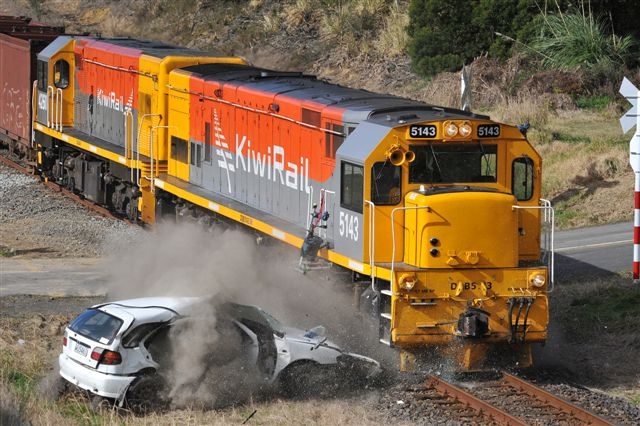 Trains cannot swerve or stop quickly
Because trains are heavy and fast, they cannot stop in a hurry. In fact, a freight train can take up to a kilometre before it can come to a complete stop. A train sits on rails and cannot swerve to miss an object that may be on the tracks. Therefore, a motor vehicle must always give way to a train or other railway vehicle.
Trains can be quiet
You may not hear a train coming so take care at rail crossings and train stations.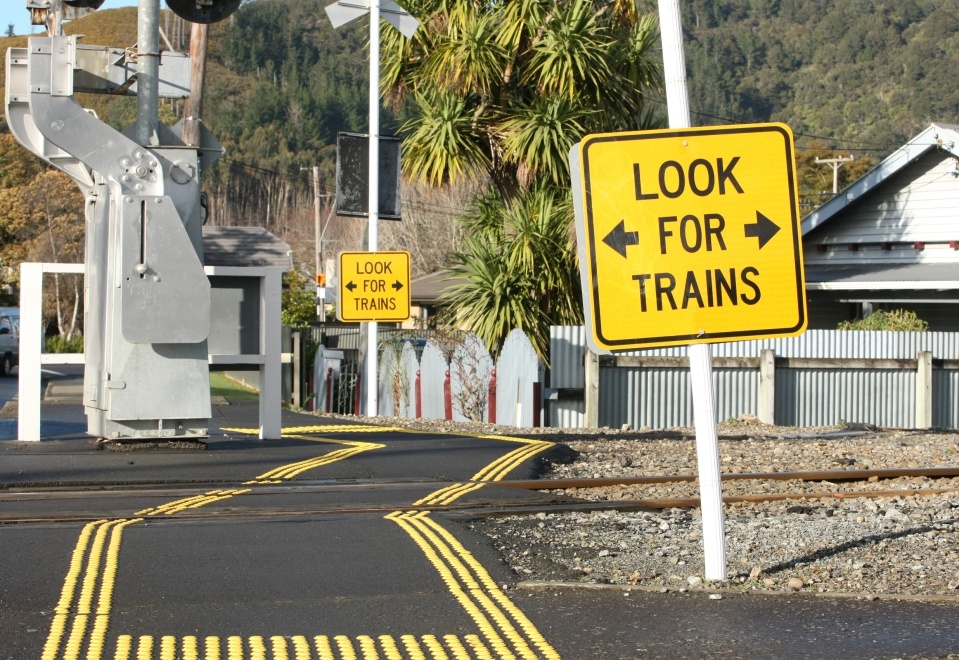 Safety Tips
Trains can cause harm if people do not follow the warning signs and give way to trains.
Trains have right of way.
Only cross railway tracks at proper crossings.
Stop, look, and listen for trains – remove headphones, pocket your phone, and hold on to your belongings.
Take notice of the signs, lights, and bells – wait for the bells to stop before crossing.
Never walk along the railway tracks.
Remember to look both ways at a rail crossing – if there are two tracks, there could be two trains.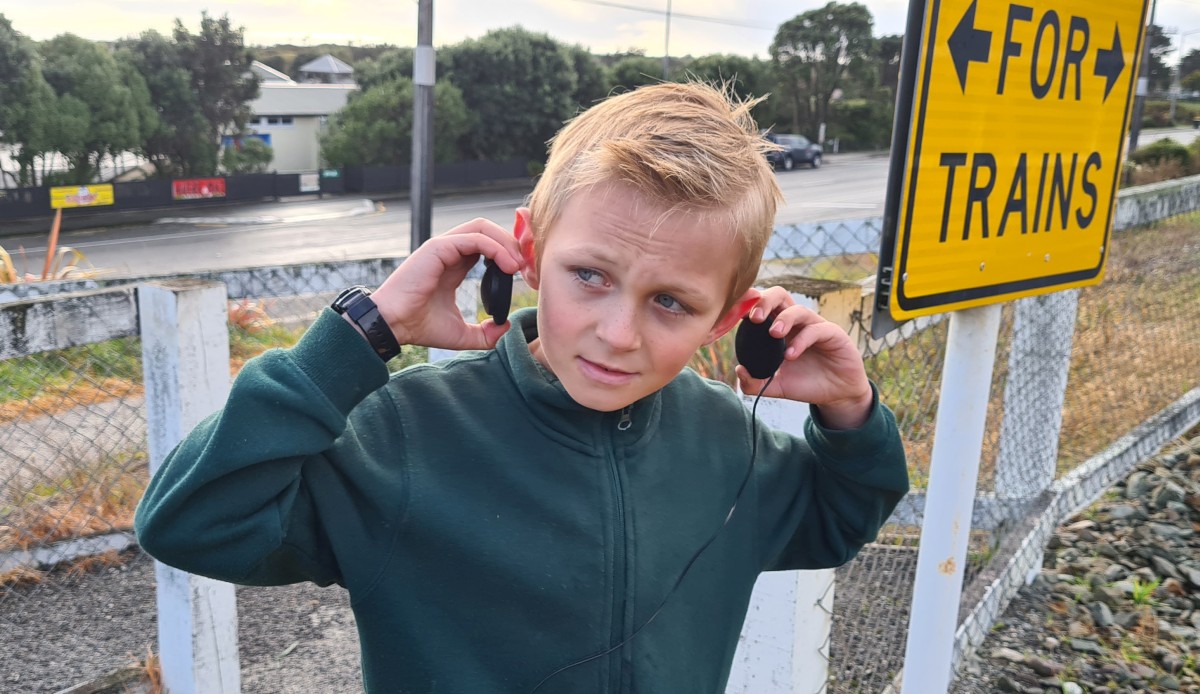 Staying safe around electric trains
Remember electric trains are quiet and you may not hear them coming.
Stay well clear of overhead electric train lines.
Never touch electric overhead lines or throw objects at them. Electricity can pass through objects and electrocute you without having touched the overhead wires.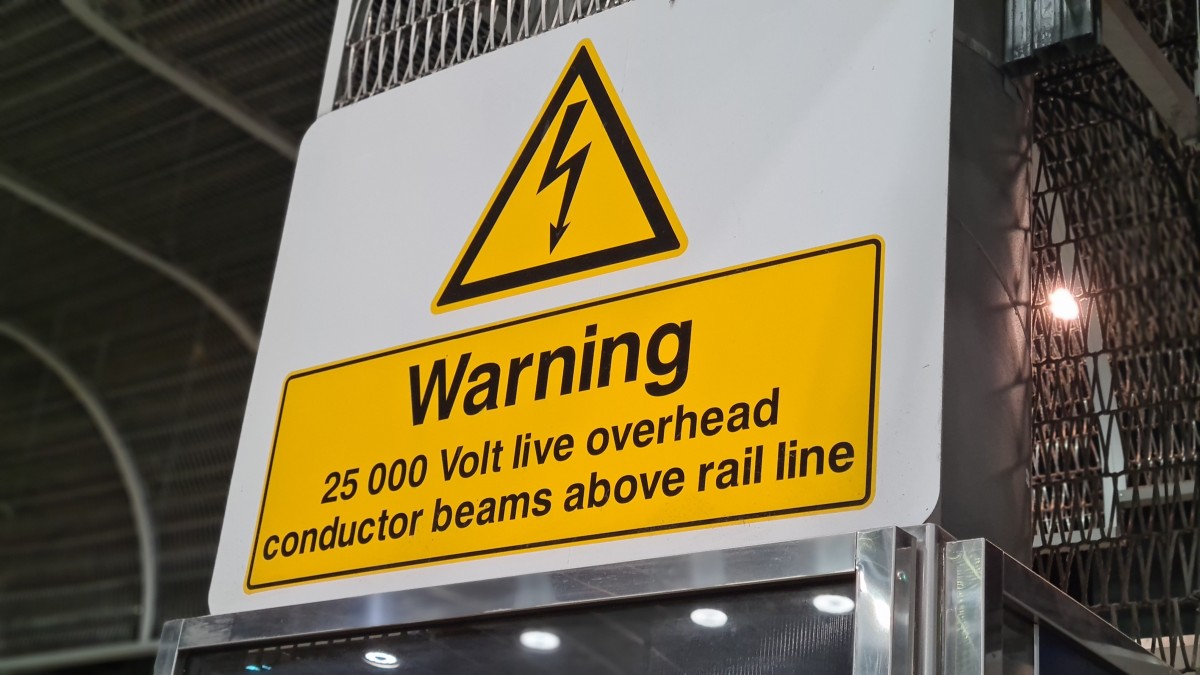 When catching a train
Always use marked paths, overpasses, and official crossings to enter and leave a station, or when changing from one platform to another.
Only step over the yellow safety line when the train has stopped.
Never try to catch a moving train.
Let people off the train before you get on.
When getting on to the train, mind the gap between the train and the platform.
Once on the train keep clear of the doors.
Put your bag under the seat or hold on to it.
Give up your seat for older passengers.
When using any form of transport, it is important to consider others and show respect.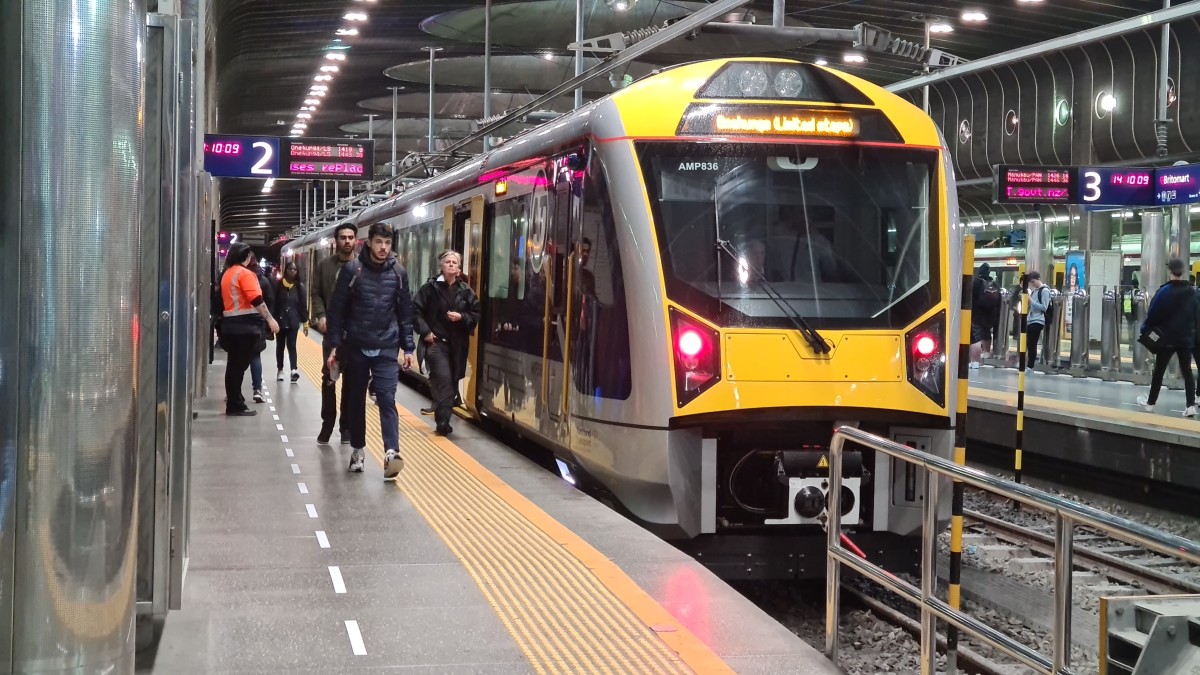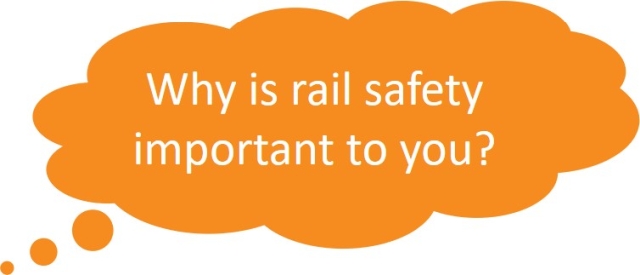 Try the safety around trains quiz
Audio Māori keywords: