Ambassador Māia
---
Kia ora,
I'm Māia the kea. My name means bold in Māori. Like most kea I love to give things a go and am often curious and a little mischievous. I am the ambassador that travels all over the place with Shelley the LEARNZ field trip teacher. I love getting out and about on adventures.
Even though I'm more at home in the mountains, I am looking forward to heading to Ōhiwa Harbour for the 2020 Sustainable Seas field trip.
See you at the beach,
Māia.
Monday 2 March
Kia ora,
I've arrived safely in Whakatāne after a long day of travel from Dunedin. I was glad I didn't have to fly myself though. As we flew north it reminded me of how much coastline we have, as all I could see for miles was ocean. In Aotearoa you are never far from the sea and it's hard to imagine just how many different creatures live in the waters surrounding us. I can't wait to meet some of these critters and find out more about our big blue backyard.
See you in the morning,
Māia.
Tuesday 3 March
Kia ora koutou,
It was a beautiful day in the Bay of Plenty today. We headed over the hill from Whakatāne to Ōhiwa Harbour. This harbour has always been a great place to gather kaimoana but in recent years the harbour has suffered from over-fishing and pollution. The huge kūtai mussel beds have declined and this week we will find out how to restore them.
We found heaps of pātangaroa or sea stars. These native sea stars love to eat kūtai, so scientists are trying to find out why there are so many in the harbour and how to protect the mussels from these hungry predators. Tomorrow we're heading out on the kayak to find out more.
See you then,
Māia.
Wednesday 4 March
Kia ora,
We had an incredible day out on the western side of Ōhiwa Harbour today. I have never been kayaking before, so it was a bit weird to start with. Kea don't usually like getting wet! I managed to put a brave face on and quickly got distracted by the fantastic scenery. I also thought the mussels looked pretty tasty. I learned how to weave tī kōuka, or cabbage tree leaves into mussel lines. These lines are better for the environment than plastic ones and mussels love them.
Tomorrow I'm going to learn how to fly a drone.
See you then,
Māia.
Thursday 5 March
Kia ora,
After the thunderstorms last night, it was a relief to wake to fine weather. Today we wanted to fly a drone, so we needed good weather. Scientists use drones to get detailed photos of an area so they can work out what lives there and how things change over time. I still think that I can fly much better than a drone but have never been much of a photographer! We finished the day at a beautiful beach at Ōtarawairere Bay. A crab scuttled past and gave me a huge fright, but I still managed to enjoy the scenery. It has been an amazing week here in the Bay of Plenty and I now have a new appreciation for the sea.
See you on another field trip soon,
Māia.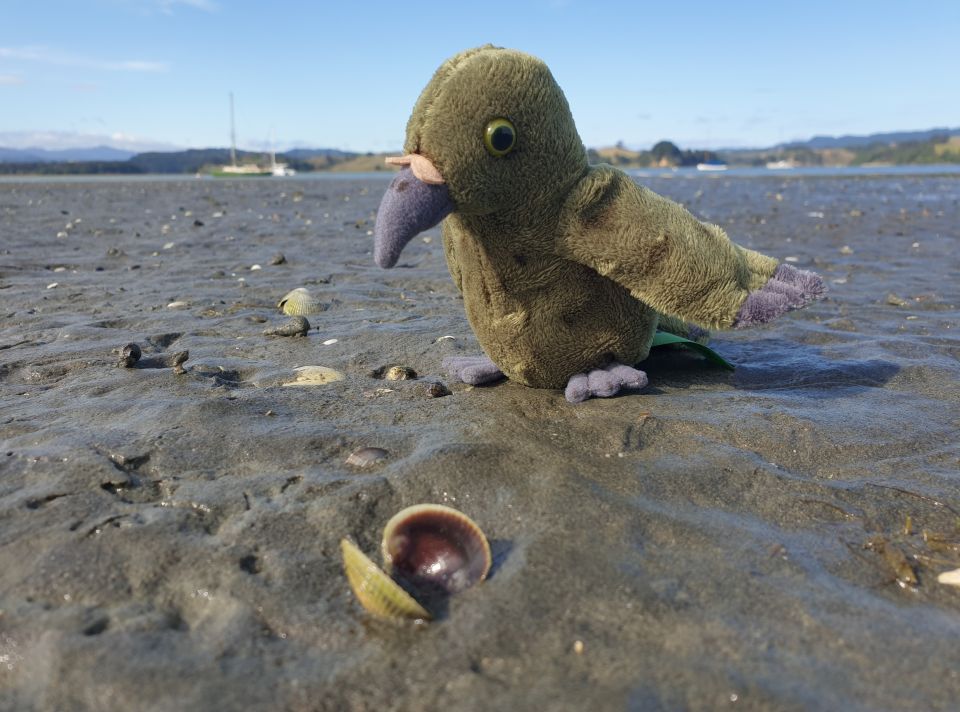 Māia is looking forward to travelling to Whakatāne for the Sustainable Seas field trip. Image: LEARNZ.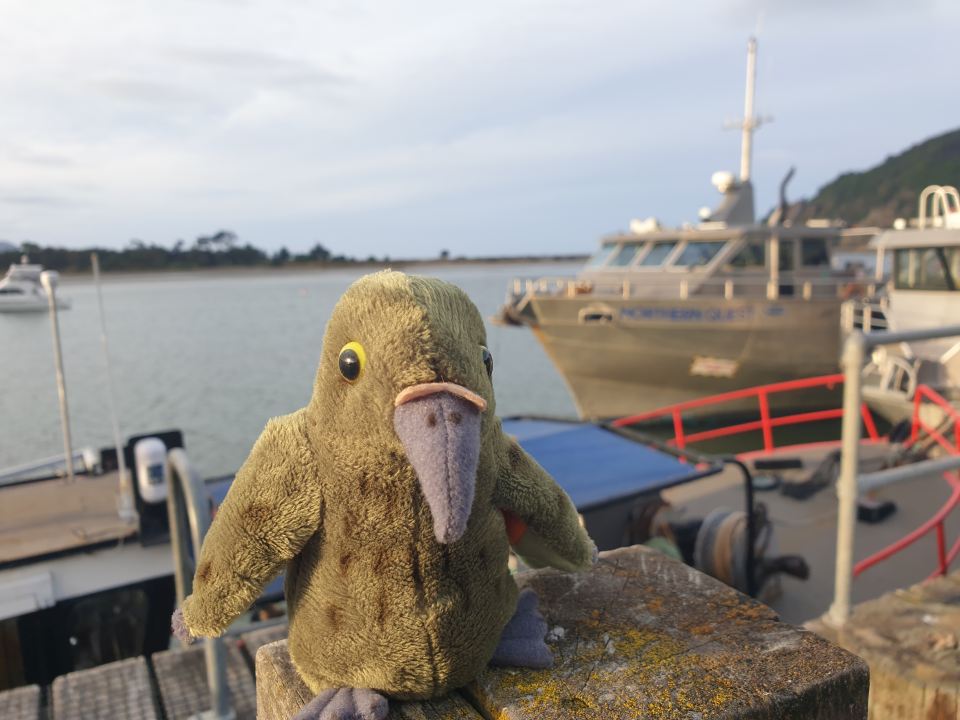 Māia enjoys looking around the coast at Whakatāne. Image: LEARNZ.
Māia explores Ōhiwa Harbour near Whakatāne. Image: LEARNZ.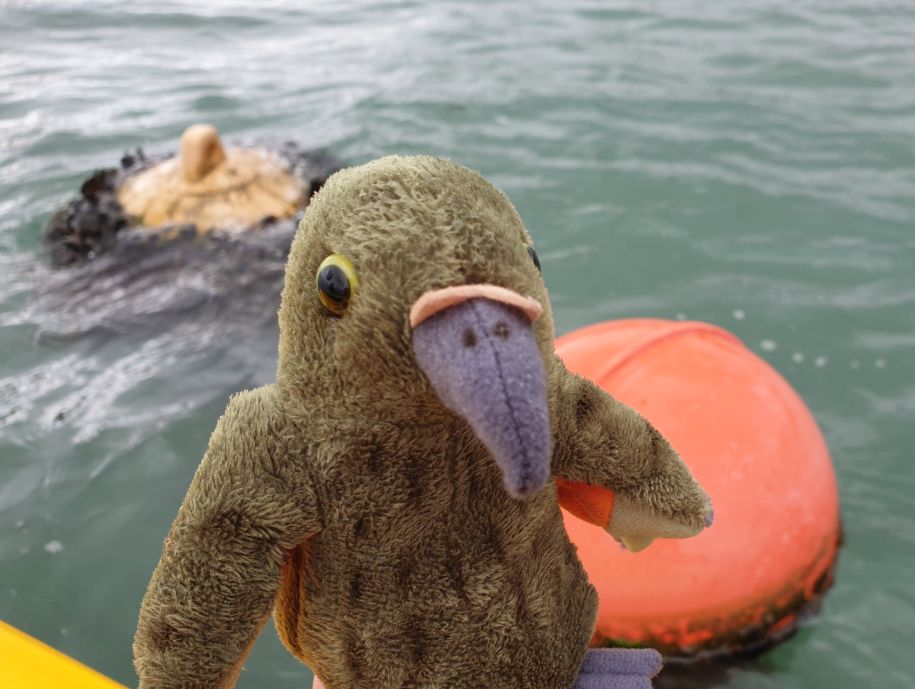 Māia checks out a mussel restoration station in Ōhiwa Harbour. Image: LEARNZ.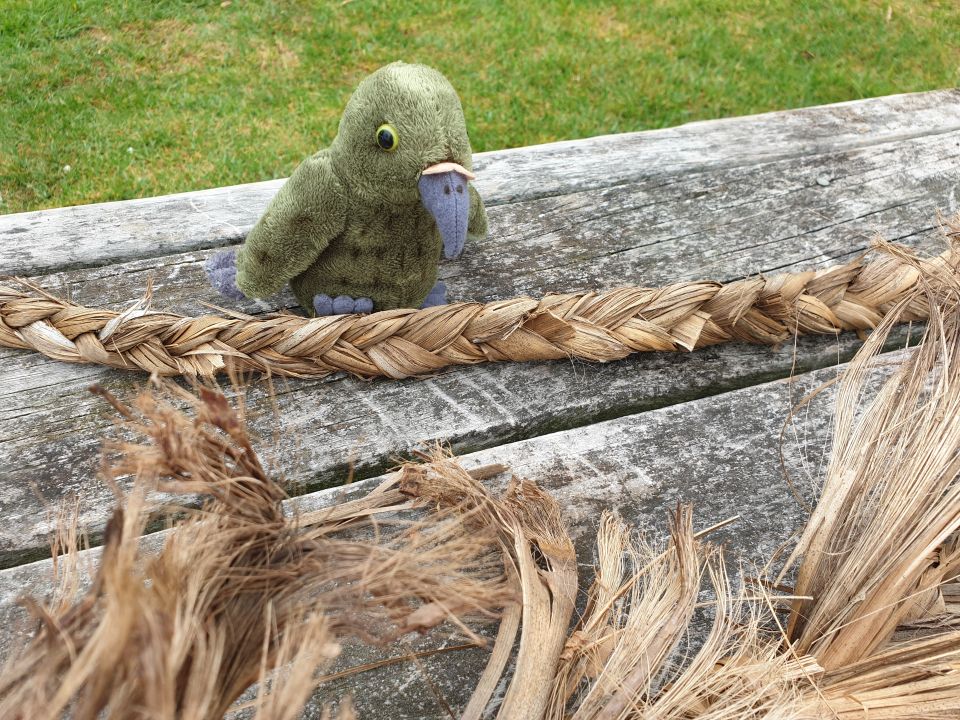 Māia learns how to make mussel lines out of tī kōuka, cabbage tree fronds. Image: LEARNZ.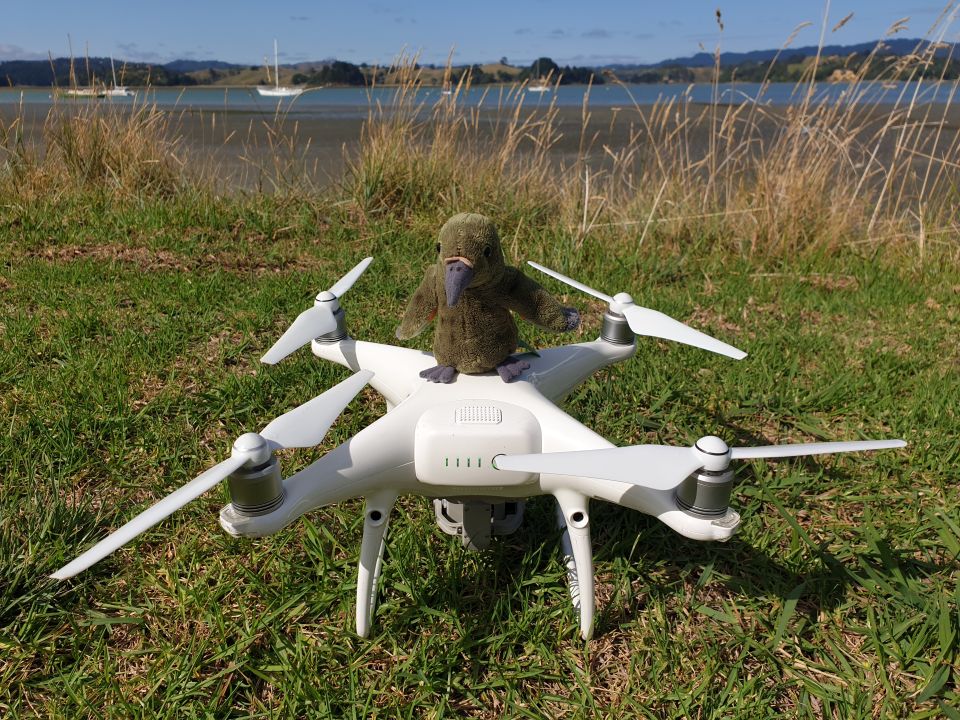 Māia checks out a drone used by scientists to monitor marine areas. Image: LEARNZ.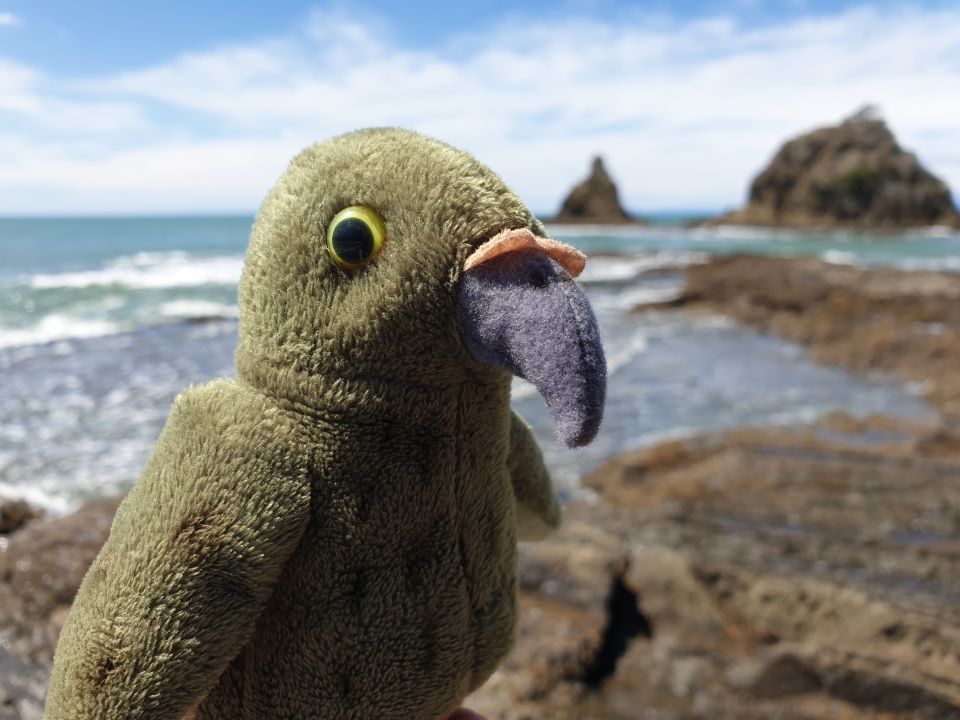 Māia enjoys exploring Ōtarawairere Bay near Ōpohe. Image: LEARNZ.