Kohunga Kutai: a natural solution for a plastic problem.
About this trip
Aquaculture is a growing industry in Aotearoa. It offers a healthy way to feed the world's growing population which can be achieved in a sustainable way. Plastic materials are commonly used in aquaculture however, which can be degraded over time, and can cause problems in the marine environment. This poses a challenge for our mussel farms which have typically used plastic socks to seed and grow kūtai (mussels). And we know that plastic in our ocean is a big problem.
Recently, western science and mātauranga Māori have come together to create natural solutions to the created problem of plastic. Innovation and diversity of knowledge aims to benefit mussel aquaculture and people, and enhance the mauri of our marine ecosystems.
Travel online with LEARNZ to Mahurangi Warkworth and:
explore the importance of our marine ecology and the impact of plastic
discover the science and mātauranga building a sustainable aquaculture industry
meet the experts who are collaborating to innovate on positive solutions
find ways to protect our coastal waters from plastic pollution.
Curriculum
This online field trip supports a STEM-based, cross curricular approach to teaching and learning. Participation encourages curiosity, citizen-science and student inquiry. Access curriculum links and resources plus a glossary.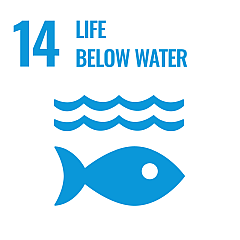 This online field trip supports the United Nations Sustainable Development Goals (SDGs), especially Goal 14: LIFE BELOW WATER: To conserve and sustainably use the world's oceans, seas and marine resources.
This trip is kindly supported by: