<- Homepage: Volcanoes field trip
Share a fascinating volcano fact
We have two Curious Universe Science: Extreme Earth kits to give away to two students or their learning communities!
Learners:
Find a fascinating fact about a volcano, or volcanoes, in Aotearoa
Present your fascinating fact in a creative way - this could be a picture, a model, a slideshow, made in Minecraft - use your imagination! 
Send us a digital file that shows us what you have created, or a link to a file (See below). 
Entries must be in by Friday 8 October 2021, 5pm.
The Extreme Earth kits have been kindly donated by the Earthquake Commission (EQC).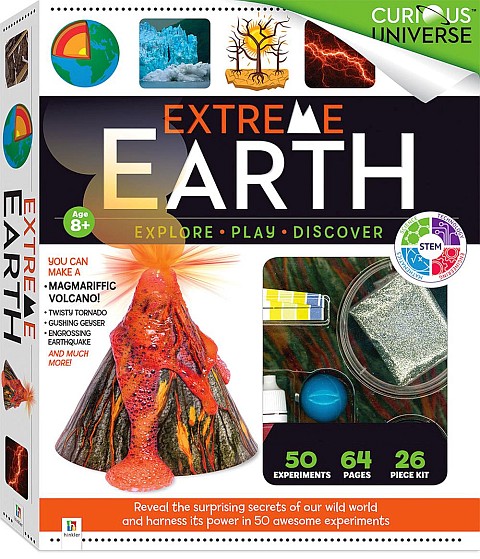 How to share
Share your image by sending us a small file (less than 10Mb). You can do this as an attachment to share@learnz.org.nz.*
If it's a large file, send us a public file/resource link to share@learnz.org.nz.*
For example, send a link to a file in your school Google drive, set it to 'Anyone with a link', as 'Viewer'. Please do not send in large source files.
Make sure you provide us with your first name, year group and the name of your school in your email.
*By sharing, you grant LEARNZ permission to use your digital file(s) in connection with this LEARNZ online field trip and for future promotion purposes in LEARNZ, and waive any claims to royalty, right, or remuneration for such use.