Ambassador Eddy
Hello everyone, tēnā koutou,
I am Eddy the new LEARNZ ambassador. From 2019, I will be going on all the trips with Andrew and help look after the other ambassadors from your schools.
I really love LEARNZ field trips about New Zealand's special places. I am looking forward to discovering more about New Zealand's water with you, as we explore Canterbury.
Best,
Eddy
Monday 18 March
Kia ora koutou
Today we flew from Kerikeri to Auckland and then from Auckland to Christchurch. It was quite cloudy so I was catching up on some sleep from a very hard weekend!
On our way south to Darfield, it was clear to see how much irrigation there is in the area. There were irrigators everywhere! Some were going and some weren't. I wonder why this was?
I hope the weather is good this week. We have a lot of outdoor activities and it's helpful if the sun is shining more than it's raining! But I guess you can't help the weather so we'll just get stuck in no matter what!
Best,
Egbert
Tuesday 19 March
Kia ora everyone
I had an interesting day finding out a bit more about irrigation. There is less water taken from rivers for irrigation than I thought there was. This is good because it is important that plants and animals relying on the river are unaffected.
We went to a place in Sheffield where there is a water storage pond. More like a lake! The "pond" covers 30ha and is 10m high. It stores water when rivers are running high. It's a bit like a water bank. In total it can hold 2,000,000 cubic metres of water! A family of ducks on the pond seemed rather happy with it anyway!
Talk tomorrow,
Eddy
Wednesday 20 March
Kia ora everyone
Today we went to David Summerfield's farm. I couldn't help but think David's surname is a very appropriate one for a farmer!
David showed us all around his farm and described the various crops he grows. David has been using irrigation for two years and is part of the Central Plains Water Scheme.
It was an interesting day and I learned a lot more about how irrigation helps farmers.
Talk tomorrow,
Eddy
Thursday 21 March
Kia ora everyone
Today we met the mayor of Selwyn, Sam Broughton. Sam was cool and a lot younger than I imagined a mayor to be. But hey, it's the first mayor I have met so what do I know?!
Sam talked to us about the value of water and irrigation for the Selwyn district. The more I have learned this week, the more I see how valuable water is. It really is the ultimate life force!
I have had a wonderful week learning about irrigation and the use of water in general. I hope you have too!
Mā te wā!
Eddy
Eddy is looking forward to learning more about our water. Image: LEARNZ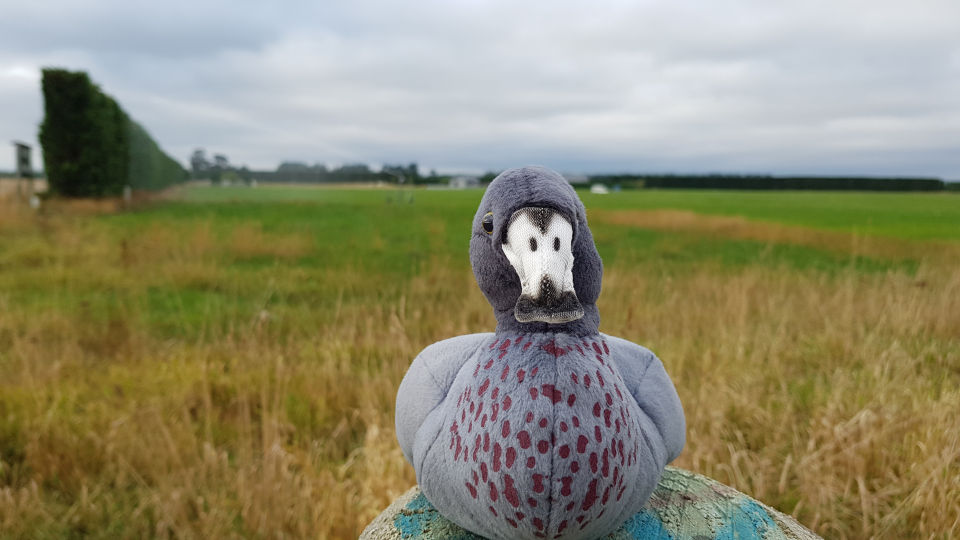 Monday. Eddy checks out an irrigator on the way from Christchurch airport to Darfield. Image: Andrew Penny, LEARNZ.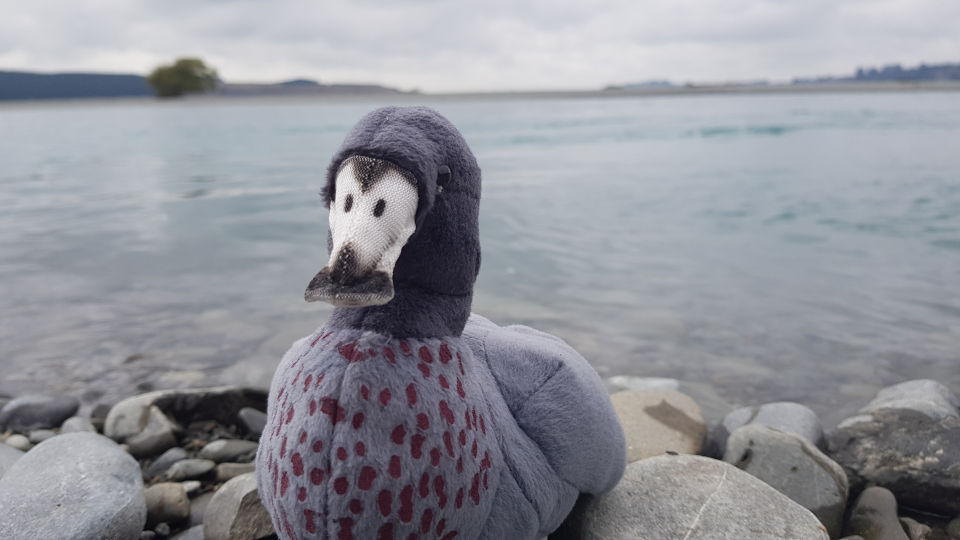 Tuesday. Eddy was feeling rather comfortable next to the Waimakariri River. Image: Andrew Penny, LEARNZ.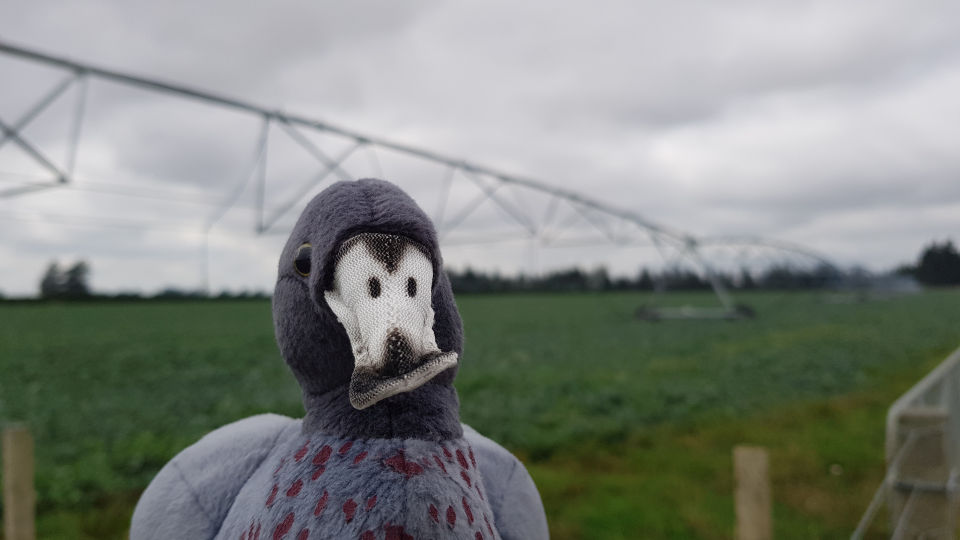 Wednesday. Eddy is next to an irrigator. Image: Andrew Penny, LEARNZ.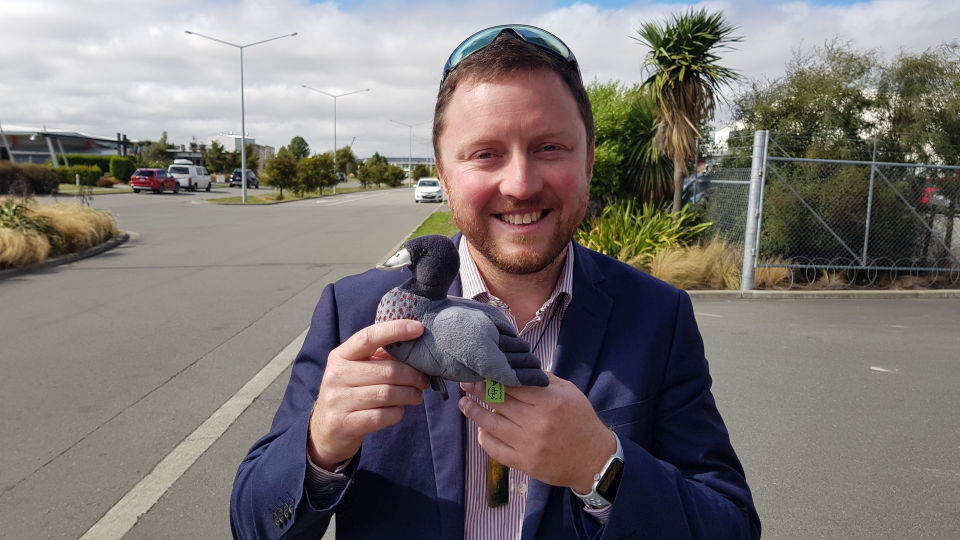 Thursday. Eddy meets the mayor of Selwyn. Image: Andrew Penny, LEARNZ.