Interactive activities
Activity 2 - The Marine Environment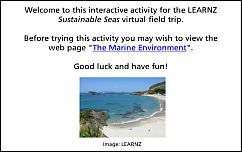 Activity 3 - Kaitiakitanga o te Moana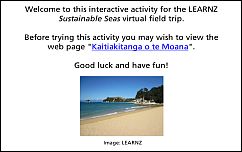 Activity 4 - Healthy Ecosystems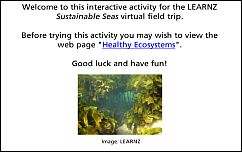 Activity 5 - Threats to Marine Ecosystems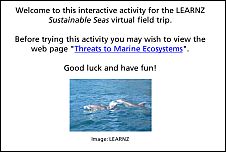 Activity 6 - Ecosystem Based Management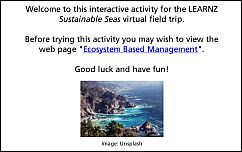 More activities will go here.
Ecosystem Based Management Activity
An activity on Environmental thinking and planning with ecosystem based management has been created by the Science Learning Hub - Word (441k). More information here.
More Things to Try
A simple activity for students to build connections between words and improve their vocabulary. Students could enter words from the field trip glossary into http://graphwords.com/.