<- Homepage: Backyard biodiversity: take a closer look at your place field trip
---
Find out about people who know about biodiversity in Aotearoa. Connect with one or more of these experts in a live web conference — details below.
Ask an expert!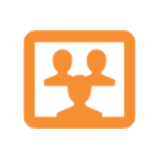 Recordings of live web conferences with ecologists, researchers, iwi scientists and other environmental experts on this trip are directly accessible if you Register with LEARNZ and enrol in this trip, then log into MyLEARNZ - My field trips.

Meet Ruud the Bugman

Ruud Kleinpaste is known as the Bugman. He is a nature enthusiast and expert in biodiversity.
Meet Bruce, a Waikato University Professor

Professor Bruce Clarkson leads an MBIE funded research programme People, Cities and Nature: restoring indigenous nature in urban environments.
Meet Mahuru a researcher

Mahuru is a researcher working with Manaaki Whenua Landcare Research based in Kirikiriroa Hamilton.
Meet Norman, an ecologist

Norman is a senior researcher in ecosystems and conservation at Manaaki Whenua Landcare Research in Kirikiriroa Hamilton.