<- Homepage: Backyard biodiversity: take a closer look at your place field trip
---
Find out about people who know about biodiversity in Aotearoa. Connect with one or more of these experts in a live web conference — details below.
Ask an expert!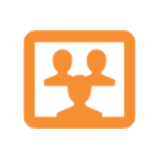 Enrol in this trip to book into a web conference so your ākonga can connect with experts and put their questions to them. 

1. Wednesday date 27 October at 9:30am.
2. Thursday date 28 October at 9:30am.
Note: COVID restrictions may cause the web conference dates to change.

Meet Ruud the Bugman
Ruud Kleinpaste is known as the Bugman. He is a nature enthusiast and expert in biodiversity.
Meet Bruce, a Waikato University Professor
Professor Bruce Clarkson leads an MBIE funded research programme People, Cities and Nature: restoring indigenous nature in urban environments.
Meet Mahuru a researcher
Mahuru is a researcher working with Manaaki Whenua Landcare Research based in Kirikiriroa Hamilton.
Meet Norman, an ecologist
Norman is a senior researcher in ecosystems and conservation at Manaaki Whenua Landcare Research in Kirikiriroa Hamilton.