Diaries
<- Homepage: Bioblitz: What's in your backyard?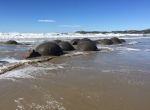 Diary 1 - Monday 1 April: Join Shelley and the ambassadors as they travel from Dunedin to Mt Somers to begin the BioBlitz field trip.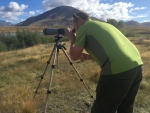 Diary 2 - Tuesday 2 April: Meet experts from the Department of Conservation and head into the protected highcountry wetland area of Ō Tū Wharekai. Take a look around and try different methods to observe, identify and record biodiversity.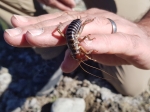 Diary 3 - Wednesday 3 April: Check the pitfall trap, tracking tunnels and trail cameras to see what animals live in Ō Tū Wharekai. Visit Lake Emily and Lake Heron to monitor birds and search for some weird and wonderful native plants.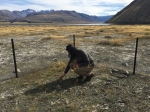 Diary 4 - Thursday 4 April: Venture back up into the Ō Tū Wharekai basin to find out what threatens biodiversity and how to restore this unique wetland area.
PDF documents: To view or print out PDF documents you will need the Adobe Acrobat (PDF) Reader. This is available for free from the Adobe website.