Ambassador Eddy
Hello everyone, tēnā koutou,
I am Eddy, Andrew's LEARNZ ambassador. I go on all the trips with Andrew and help look after the other ambassadors from your schools.
I really love LEARNZ field trips about New Zealand's special and interesting places.
Best,
Eddy
Tuesday 17 March
Kia ora everyone
We did a lot of travelling and meeting people today. We went to Victoria University and met some climate change scientists. We also went to NIWA and met some more scientists looking at how our climate is changing.
The main thing I learned today was that the burning of fossil fuels is adding extra greenhouse gases, namely carbon dioxide, to our atmosphere. Greenhouse gases keep our planet warm enough for human survival. Carbon dioxide from burning fossil fuel acts like an extra blanket on the planet and results in global warming. 
Talk to you all tomorrow,
Eddy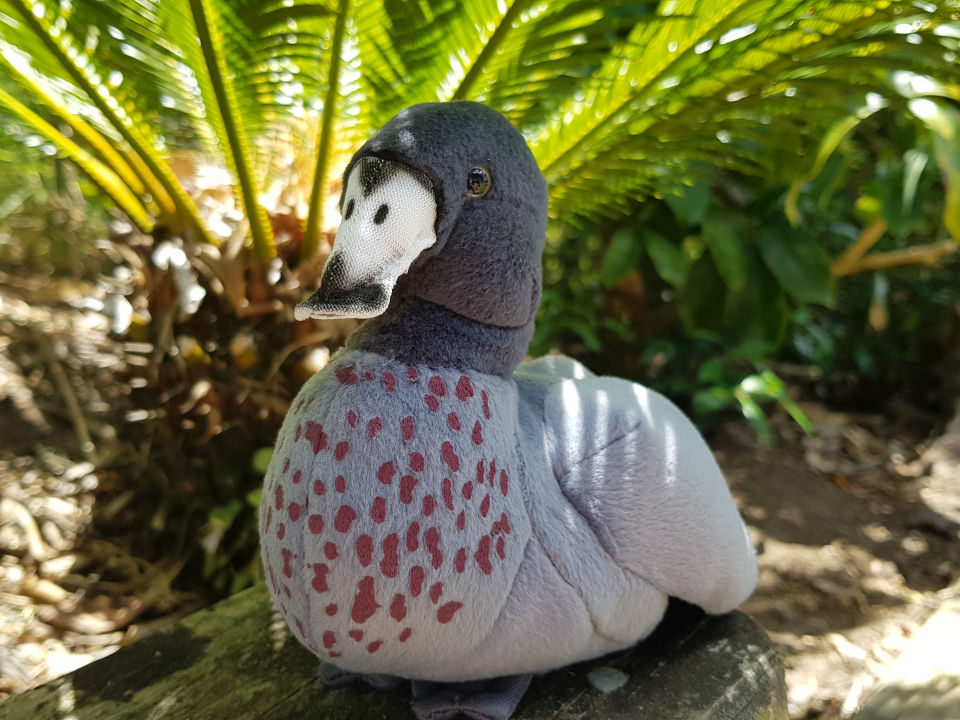 Eddy enjoys learning about the special places and people of Aotearoa. Image: Andrew Penny, LEARNZ.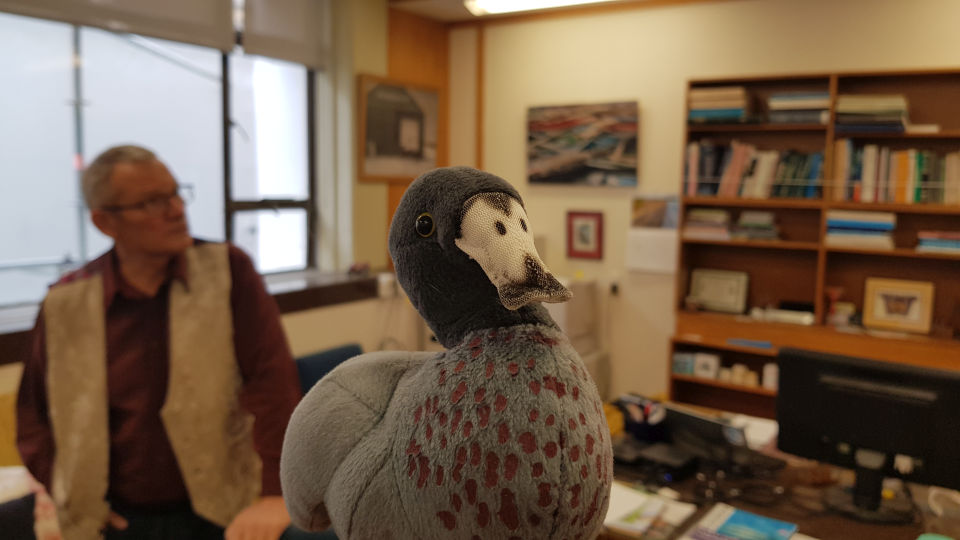 Tuesday. Eddy is in Professor James Renwick's office at Victoria University. Image: Andrew Penny, LEARNZ.