Diaries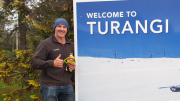 Diary 1: Monday 29 October - Read all about the travel day from Kerikeri to Tūrangi.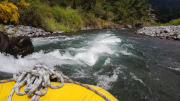 Diary 2: Tuesday 30 October - Today there was a rafting trip and whio spotting. Also looked at were macroinvertebrates and freshwater fish species.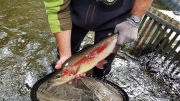 Diary 3: Wednesday 31 October - Today we investigated some scientific monitoring techniques for the trout fishery. We also had some time for a spot of fishing.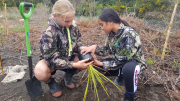 Diary 4: Thursday 1 November - Read about all the action from our final day of the field trip.
PDF documents: To view or print out PDF documents you will need the Adobe Acrobat (PDF) Reader. This is available for free from the Adobe website.