<- Homepage: Future journeys field trip
---
Find out about people who are involved in transport design and construction on the City Rail Link underground rail project. Connect with one or more of these experts in a live web conference — details below.
Ask an expert!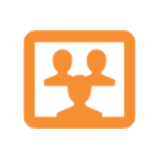 Recordings of live web conferences for this trip with the project director and engineers are directly accessible if you Register with LEARNZ and log into MyLEARNZ.

1. Wednesday 9 June at 9:30am
2. Thursday 10 June at 9:30am
Field trip kaiārahi
Angel Sturm: Health and Safety (H&S)/Environmental Advisor
Ethnicity/country of origin: Māori
Iwi: Te Arawa - Rotorua
Angel's role involves providing support to the two teams when required, that being maintaining environmental/H&S registers, assisting with environmental/H&S hazards and incident reporting etc.
Web conference experts
Isaac Devaney-Bray: Professional Engineer
Ethnicity/country of origin: Aotearoa
Iwi: Ngāti Manu, Ngāpuhi
Isaac has a Bachelor of Engineering from the University of Auckland and joined the City Rail Link in 2017. He is part of the Link Alliance's structural team designing the new Te Wai-o-Horotiu (Aotea) station. This is the first project he has worked on since graduating. Isaac has had many opportunities to experience different aspects of engineering on this project.
Francois Dudouit: Link Alliance Project Director
Ethnicity/country of origin: France
As Project Director of the Link Alliance, Francois is in charge of delivering the City Rail Link.
Wilson Fuata: Junior Site Engineer
Ethnicity/country of origin: Rotuman, born in Suva, Fiji
Villages: Savlei and Juju
Wilson's role involves managing some parts of the construction on-site and making sure things are built on time, within budget, and to a high standard.
Field trip experts
Gabriel Kirkwood: Mana Whenua Representative

Ethnicity/country of origin: Aotearoa
Iwi: Ngāi Tai ki Tāmaki
Gabriel works in the environmental, cultural, design, and social outcomes space.
Joe McArdle: Alliance Health and Safety Manager
Ethnicity/country of origin: Fifth generation Australian with Irish and German heritage.
Joe's job is to manage the health, safety, and training teams who work to ensure everyone employed by the Link Alliance is trained and safe each day at work.
Antoinette Albert: TBM Assistant Engineer
Ethnicity/country of origin: Māori, Aotearoa
Iwi: Tainui, Waikato
Antoinette reports to the TBM Site Engineer and assists in providing on-site monitoring of tunnelling construction related works to ensure quality, health and safety, and environmental aspects.
Don David: Structures Supervisor
Ethnicity/country of origin: New Zealand born German/Samoan, Tokelauan.
Villages: Dad: Levi – Saleimoa, Upolu. Mum: Lotopa – Apia + Fakaofo in Tokelau.
Don supervises carpenters, steel fixers, and crane crews to build some of the temporary & permanent structures onsite.
Isaac Iopu: Site Engineer
Ethnicity/country of origin: Tuvalu - New Zealand born
Villages: Funafuti and Niutao
Isaac studied a Bachelor of Engineering at UNITEC. Isaac has worked on a few major projects: the renovation of Auckland's International Terminal; the Tower at Commercial Bay; and now at the Link Alliance. He is currently a Site & Quality Engineer for the Civil team at the Maungawhau (Mt Eden) site.
Pedro Villanueva: Systemwide Senior Designer
Ethnicity/country of origin: European
Pedro's job is ensuring design consistency across all stations, looking after the material selection and interface with suppliers, and combining design ideas with actual products/systems.
Pania-Atarangi Thompson: Environmental Administrator
Ethnicity/country of origin: Aotearoa
Iwi: Waikato Tainui
Pania-Atarangi supports the environmental advisor with protecting and improving the wellbeing of the environment during CRL construction.
Roseanne Ulunga: Site Utilities Engineer
Ethnicity/country of origin: New Zealand born Samoan, Tongan
Roseanne completed a Bachelor of Engineering (Hons) from Auckland University in 2016. She is passionate about working on projects that benefit developing countries, such as water management and process. In 2018 she volunteered with the VSA (Volunteer Service Abroad) to work on an assignment in the Solomon Islands. She is now part of the Link Alliance whānau, working as a Site Engineer at the Aotea site in the utilities team.
Kat Howard: CPS Senior Tunnel Engineer
Ethnicity/country of origin: Czech Republic
CPS stands for Construction Phase Services, basically designers' representative on site. Kat's role involves supervision of construction of mined tunnels at Karangahape and Mt Eden to make sure they get built as shown on the design drawings.
Cecilia (CeCe) Palu: Apprentice
Ethnicity/country of origin: Tonga
Villages: 'Ohonua 'Eua
As part of her apprenticeship, Cece works on the tools, learning all the basics in carpentry and form work.