Travel online to Tāmaki Makaurau/Auckland and follow the environmental, cultural, and social sustainability stories from the City Rail Link rail project

.
Discover more >
Background reading, images, narrations, keywords and quizzes.



Connect with experts >
Insights into people, their careers and a chance to ask them questions in a LIVE web conference.


Explore the field trip videos >
Videos and more showcasing places, people, ideas and initiatives on this field trip.


Take the Google Earth for Web tour >
A virtual tour of the field trip with GIS mapping, 3D locations, images, daily diaries and video.


Share your design >
Take your learning further, share your creative thinking and be in to win!

About this trip
The City Rail Link is New Zealand's largest transport infrastructure project ever to be undertaken in New Zealand. It is a 3.45km twin-tunnel underground rail link up to 42 metres below the Auckland city centre. The CRL will transform the way people move around the city.
The CRL is being designed and constructed to the highest environmental, cultural, social, and sustainability standards. It will set the benchmark for delivering sustainable infrastructure in New Zealand.
Travel online with LEARNZ to:
meet the Dame Whina Cooper tunnel boring machine creating the train tunnels
view station designs that represent Mana Whenua narratives and cultural landmarks from Tāmaki Makaurau
learn how the principles of kaitiakitanga and sustainability are driving the City Rail Link project
discover possible career opportunities for working on such a large-scale project
gain insight into how this addition to the rail network will transform the way people move around Auckland.
This online field trip supports a STEM-based, cross curricular approach to teaching and learning. Participation encourages curiosity, citizen-science and student inquiry. Access the glossary.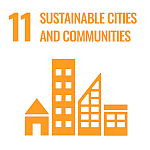 This trip reflects the United Nations Sustainable Development Goals (SDGs), especially Goal 11: SUSTAINABLE CITIES AND COMMUNITIES: Make cities and human settlements inclusive, safe, resilient and sustainable.
This trip is kindly supported by: