Ambassador Kimmy
Hi,
I am Kimmy the kiwi from Valley School in Pukekohe. I am proud to be representing Room 4 on the geohazards field trip to Marlborough. I was specially selected because I'm brave and adventurous and I'm looking forward to finding out more about earthquakes, tsunami and landslides.
Hopefully we won't experience any of these events while we are on the trip!
See you soon,
Kimmy.
Monday 27 April
Hi there,
We had to get up super early this morning to catch our flight from Dunedin to Nelson to begin the Geohazards field trip. But I was so excited about the trip that I didn't mind waking up at 5am.
We didn't see much from the plane because the whole country seemed to be covered in cloud. Once we arrived in Nelson we had to drive to Kaikōura to start our geological road trip. 
Looking at the mountains that rise up out of the sea along the Kaikōura Coast I couldn't help but wonder about the geological forces that create these – I guess I'll find out more about these tomorrow.
See you then,
Kimmy the kiwi.
Tuesday 28 April
Hi there,
It was really cold in Kaikōura today but at least we managed to visit some cool places. Today I found out that tsunami can travel 600-800 kilometres per hour!
I also found out about the Hope fault that is close to Kaikōura. The last big earthquake on this fault was over 200 years ago and it is expected to rupture again in the next 100 years.
Well, after all my travelling I'm a bit tired so I'm off to bed.
See you tomorrow,
Kimmy.
Wednesday 29 April
Hi there,
It was a much nicer day in Marlborough today. We went out to Lake Grassmere and stood close to where a magnitude 6.6 earthquake struck in 2013.
The most interesting thing that I learnt today is that faults move by millimetres every year and this slow movement builds up stress which eventually gets released in an earthquake. The more a fault moves the quicker it builds up stress and the less time there is between large earthquakes.
Tomorrow we are going to look at geohazards in Nelson.
See you then,
Kimmy.
Thursday 30 April
Hi everyone,
We certainly have made the most of our short time in Marlborough. We have been to so many interesting places and learnt such a lot about geohazards. I am really glad that I now know about the risks of earthquakes, tsunami and landslides so I can better prepare for them in the future.
I found out that there is a whole network of monitoring stations all around New Zealand to locate and measure earthquakes, monitor volcanoes and even warn us of tsunami. This monitoring also helps scientists to better understand geohazards.
I have really enjoyed the field trip but I can't wait to get home and see all my classmates.
See you all soon,
Kimmy.
Meet Kimmy the kiwi from Valley School. Image: LEARNZ.
Kimmy takes in the views of the Kaikōura Coast. Image: LEARNZ.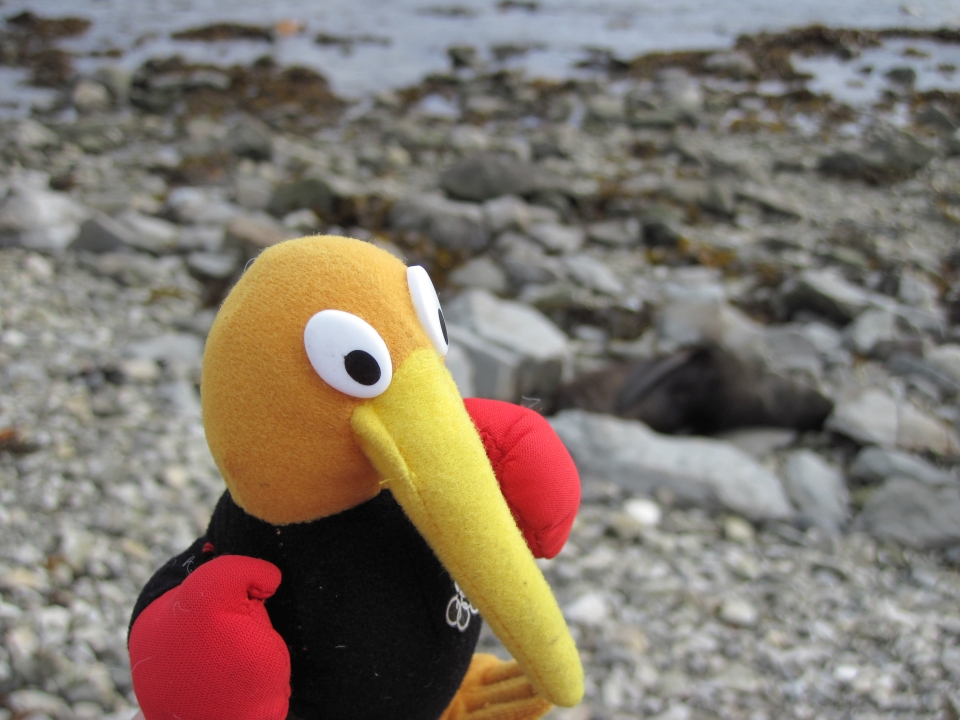 Kimmy meets a fur seal on the beach in Kaikōura. Image: LEARNZ.
Kimmy looks around Lake Grassmere where a magnitude 6.6 earthquake struck in August 2013. Image: LEARNZ.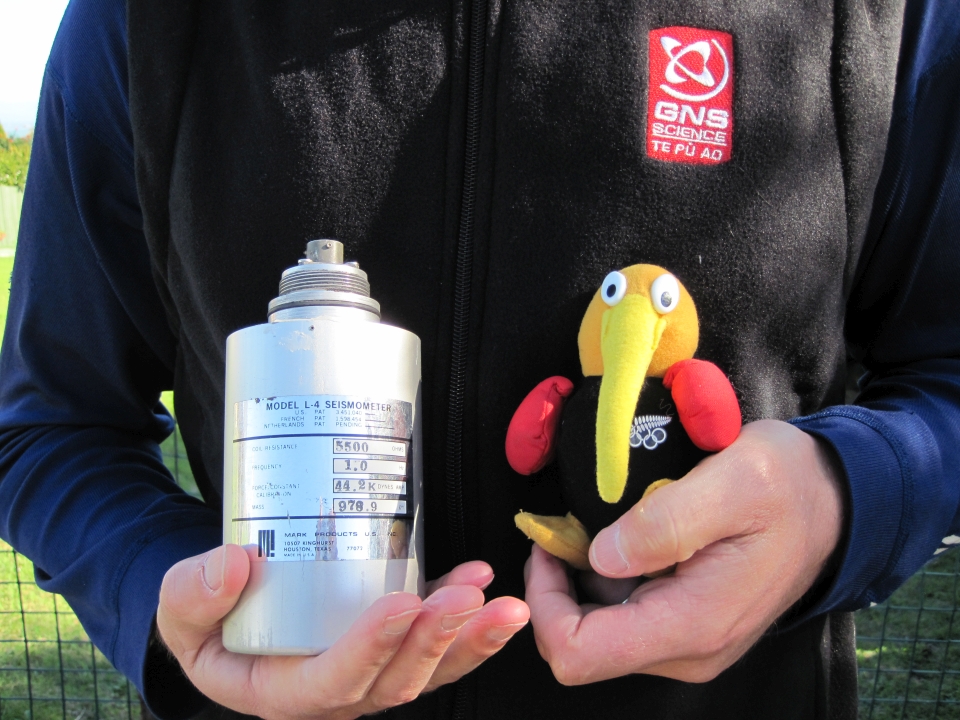 Kimmy checks out Rob's seismometer which measures the shaking from earthquakes. Image: LEARNZ.