Ambassador Creeps
<- Homepage: Waste not Wasted: The science of waste at Kate Valley
---
Kia ora everyone
My name is Creeps. I look a bit scary but I am really soft and cuddly. I live in Room 17 at Upper Harbour Primary School in Auckland. I like it when children work as a team and my favourite noise is the "ding" sound when someone has earned a Class Dojo point. It's even more exciting when they earn a team point!
I don't like it when the classroom gets noisy because, even though you can't see them, I have very sensitive ears. When I hear loud voices it makes me feel worried and my tummy feels funny.
My favourite colour is green. Green is the colour of good things like trees and grass - and me! But I keep hearing people talking about something called GREENhouse gas like it's a bad thing, so I want to learn more about that.
I'm very excited about going on my first field trip but also a bit nervous because I usually just live on top of the whiteboard. I hope that I can be a good ambassador!
Catch you soon,
Creeps
Monday 4 November
Kia ora everyone
We had quite a long journey all the way from Kerikeri in the far north to Amberley in North Canterbury today. When we weren't in air conditioning it was hot too! On the way north from Christchurch airport to Amberley we stopped off at the Ashley river to dip our toes in and cool down.
I hope you all had a good day and are looking forward to the field trip like me.
Talk soon,
Creeps
Tuesday 5 November
Kia ora everyone
It has been quite a full-on day today. I never knew there was so much involved in getting rubbish to the landfill. Once the rubbish is at the landfill it is not just a matter of dumping it and then leaving it either. The waste is taken to the 'tipping face' in a special 8-wheel drive truck, where it is then pushed into place by a big bulldozer, compacted by an even bigger bulldozer, and then covered at the end of the day with dirt. Phew! Make sure you check out today's videos for the full story.
Talk soon,
Creeps
Wednesday 6 November
Kia ora everyone
Today we got to see waste that has been sitting in the landfill for about 10 years. It was pretty stinky! One of the digger operators dug it up for us to look at. You could see all the plastic which looked like it had been out there yesterday. But all the organic waste was a dark colour because it was decomposing. This is how landfill gas is made. Tomorrow we are going to learn about how the landfill gas is used to run machines that make electricity. So far it has been very interesting at the landfill.
Talk soon,
Creeps
Thursday 7 November
Kia ora everyone
Well, this week has quite simply been a load of rubbish! But seriously, it has been great to see all the positive benefits you can get out of having a landfill. I have also been impressed with the way the landfill is managed so there is no harm to the environment.
It has been a special learning experience. I hope you have enjoyed the field trip as much as I have.
I'm looking forward to heading back and seeing you all again soon!
Creeps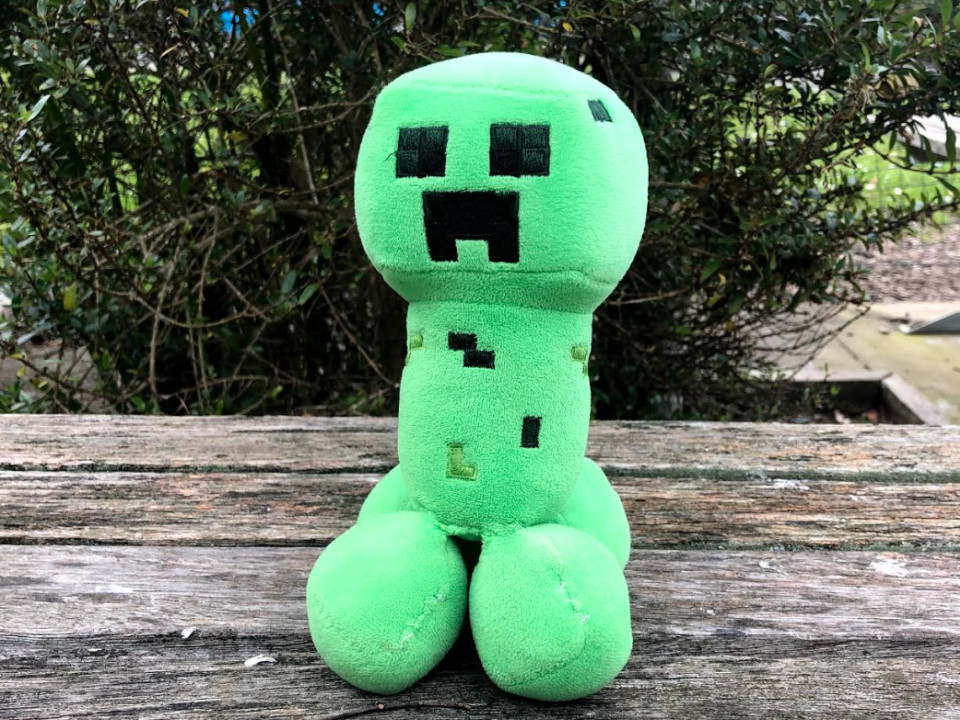 Creeps may look a bit scary but is actually soft and cuddly. Image: Supplied.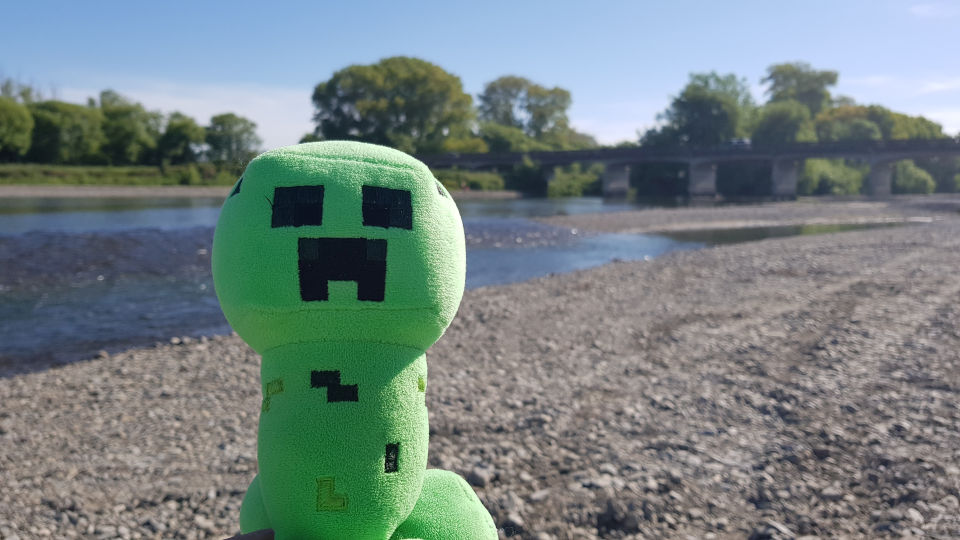 Monday. Creeps was able to cool down by the Ashley River on the way north to Amberley. Image: Andrew Penny, LEARNZ.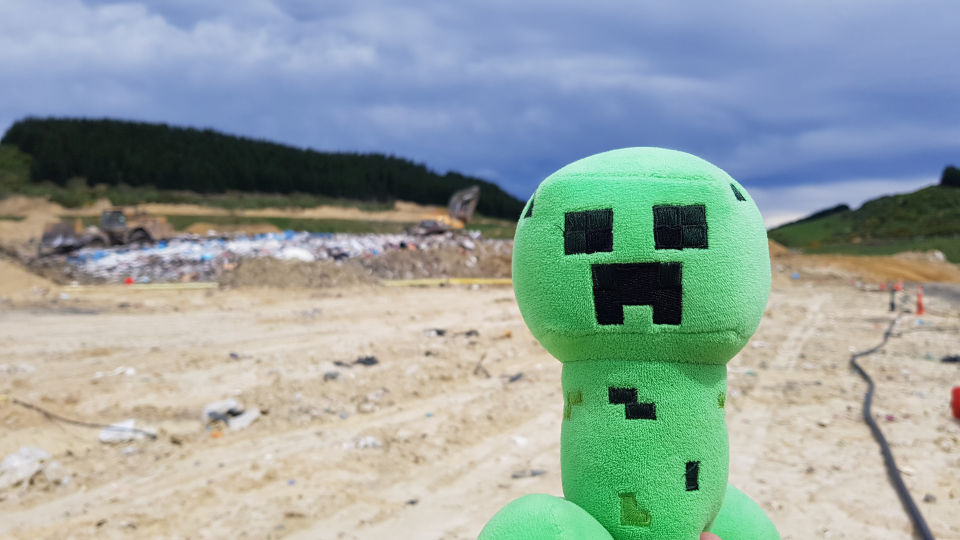 Tuesday. Creeps is checking out the action at the "tip face" at Kate Valley Landfill. Image: Andrew Penny, LEARNZ.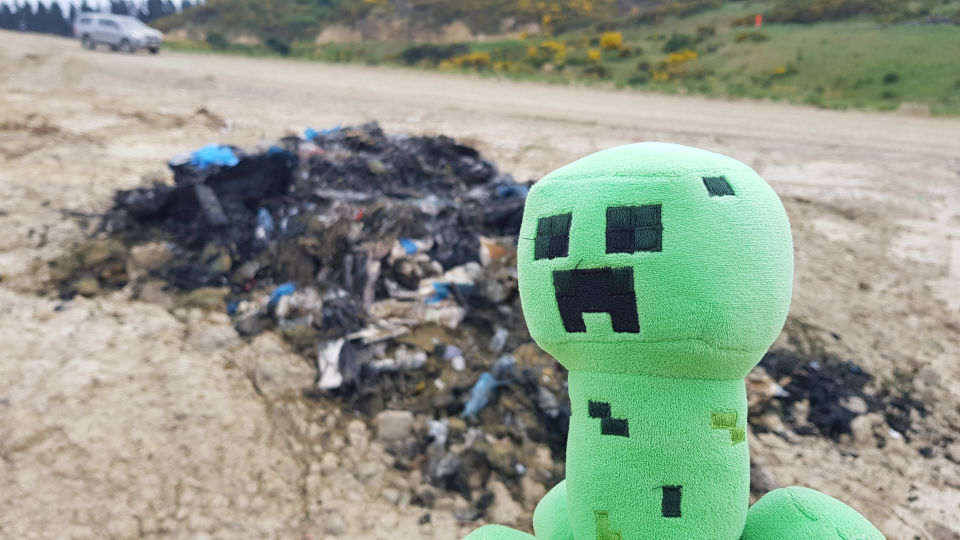 Wednesday. Creeps inspects the 10-year old pile of waste. Image: Andrew Penny, LEARNZ.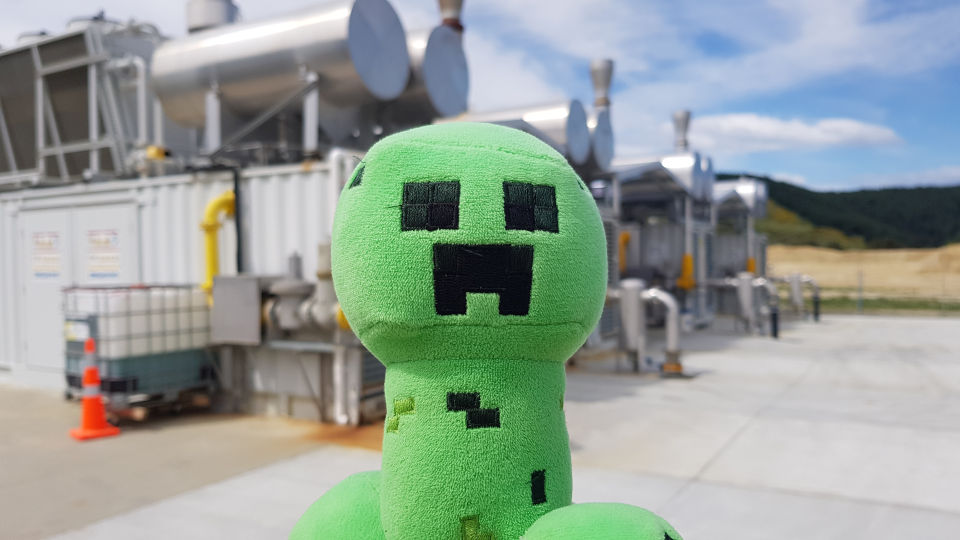 Thursday. Creeps is in front of the generators that make electricity from landfill gas. Image: Andrew Penny, LEARNZ.