Ambassador Rupert
<- Homepage: Waste not Wasted: The science of waste at Kate Valley
---
Hi,
My name is Rupert. I am from Ruru Studio at Waitākiri Primary School. I am a hard working member of the studio and my 110 kind, bucket filling students thought it would be wonderful for me to go on our first LEARNZ field trip. I am so excited and can't help hooting with glee, quietly though of course.
We are now a Green-Gold Enviro School and I am proud to be part of a school valuing the 5 R's of Waste management. I know I have so much more to learn about waste and am hooting with excitement to be offered the chance to visit the Kate Valley landfill.
See you all soon!
Regards,
Rupert
Monday 4 November
Kia ora tātou
I met up with Andrew and the other ambassadors in Amberley today. I was waiting at the motel for them to arrive from Kerikeri. Look at one of today's photos to see how I got to Amberley!
They finally got here at about 5:00pm. It's been great getting to know Andrew and the four other ambassadors. We are all quite different but are getting along really well. I think it's going to be a good week!
Catch you tomorrow,
Rupert
Tuesday 5 November
Kia ora tātou
I had a fun day learning about what happens to waste when it gets to the landfill. I also learned about the landfill liner. This multi-layered liner sits under all the waste. It collects leachate and makes sure none of it enters the surrounding environment. A guy we met named Kelvin showed us all the different layers. Andrew tested out the strength of the liner. It was funny watching him whack and chop at it with different tools. Kelvin even drove over it a couple of times! Anyway, the liner is tough and I'm quite sure that nothing will ever pass through it.
Catch you tomorrow,
Rupert
Wednesday 6 November
Kia ora tātou
Today we met an environmental engineer. His name was AJ. AJ talked to us about how landfill gas is made. It's all to do with a process called decomposition. When organic waste (from plants or animals) rots, it produces methane gas. In the landfill, AJ showed us one of the 60 wells that suck out this gas. It was all rather interesting! Tomorrow we are going to learn where the methane goes and how it is used to run machines that make electricity. I hope you are enjoying your learning on this field trip as much as I am!
Catch you tomorrow,
Rupert
Thursday 7 November
Kia ora tātou
I can't believe the end of the field trip has come around so quickly. The other ambassadors and I have had a great time here at Kate Valley Landfill.
It was really interesting learning about the different technology that is used at the landfill. Some of the technology is used to make sure no damage is done to the environment surrounding the landfill. Other technology helps to convert landfill gas into electricity.
I hope you have all learned a lot this week and have had an enjoyable time. It has been awesome seeing you all on the web conferences this week.
See you all soon!
Rupert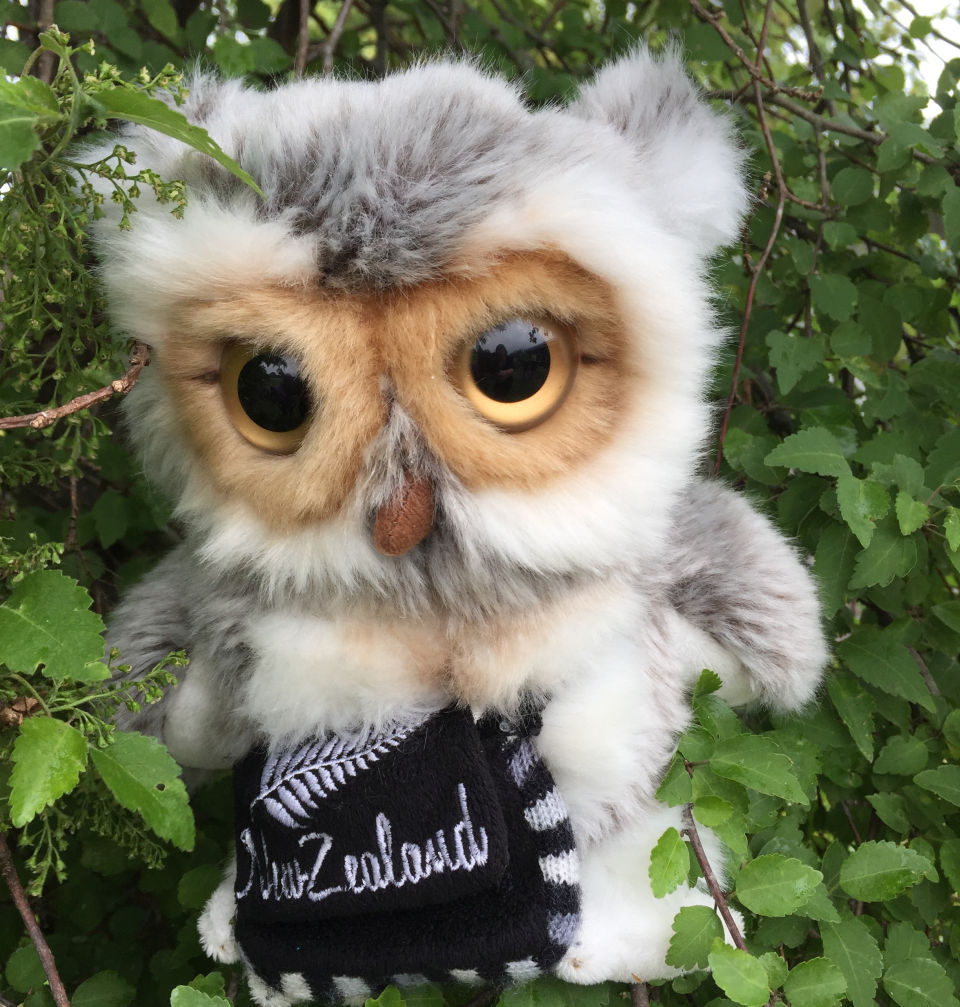 Rupert is hooting with excitement to be part of this field trip. Image: Supplied.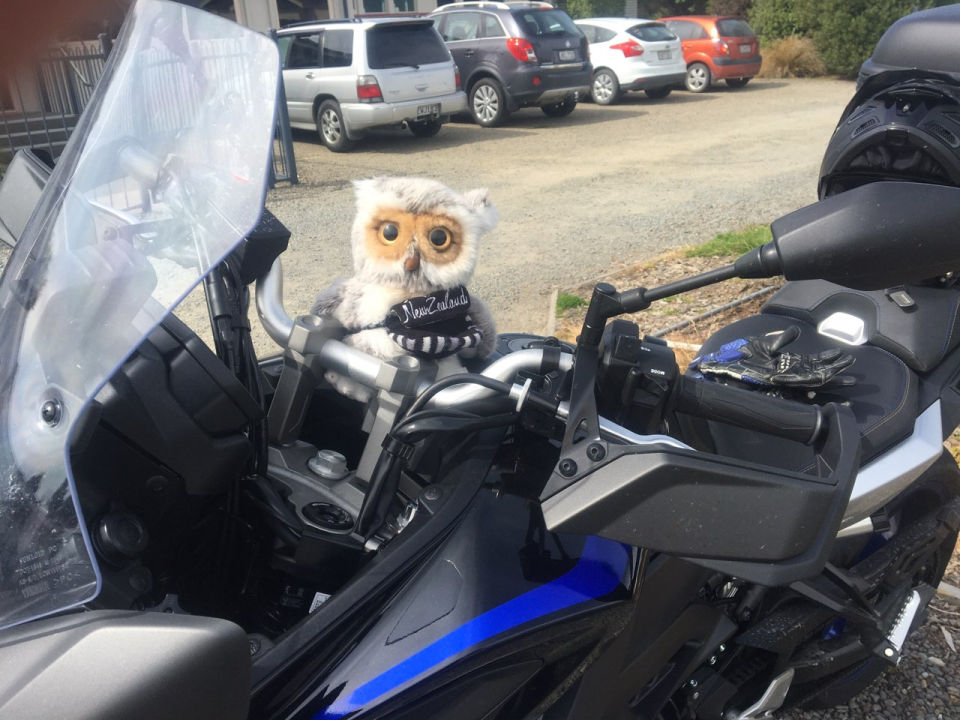 Monday. This is Rupert arriving in Amberley. Image: Supplied.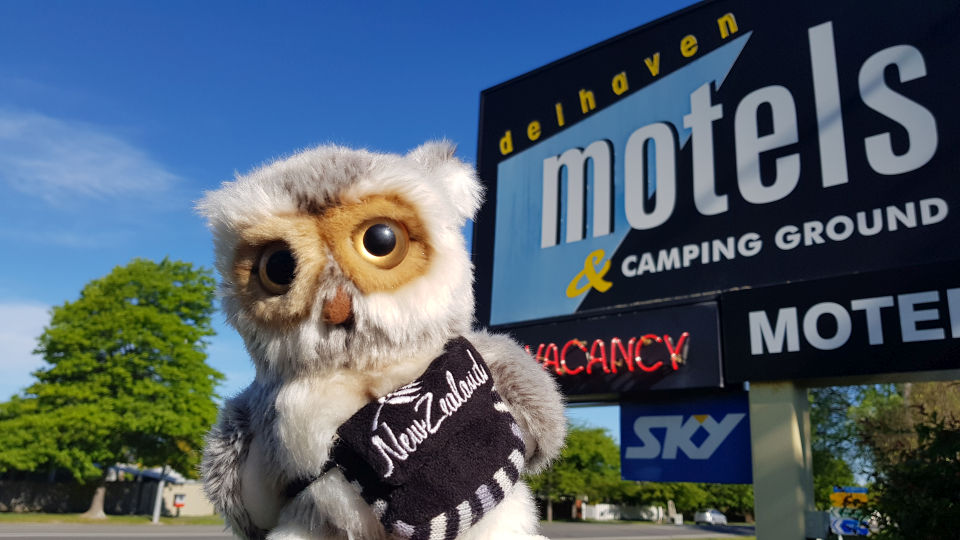 Monday. At the motel in Amberley today, Rupert waits for the others to arrive. Image: Andrew Penny, LEARNZ.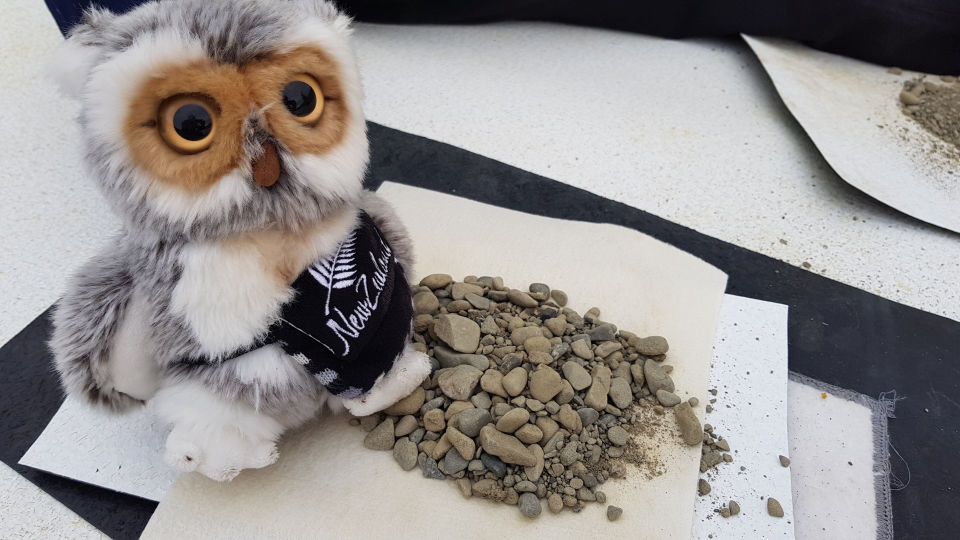 Tuesday. Rupert checks out the various layers of the landfill liner. Image: Andrew Penny, LEARNZ.
Wednesday. Rupert is next to one of the wells that takes out landfill gas. This gas is produced from decomposing organic waste. Image: Andrew Penny, LEARNZ.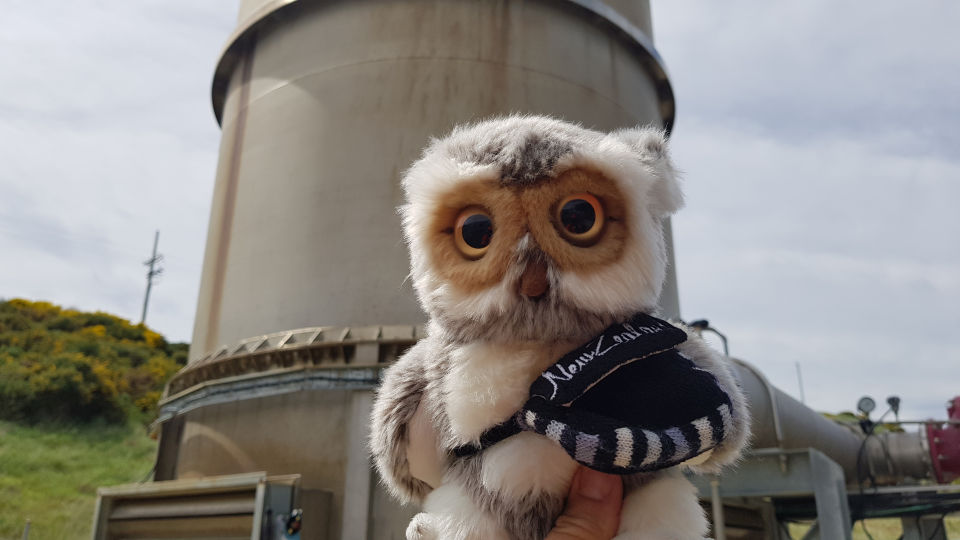 Thursday. Not all the landfill gas is used to run the generators. Rupert is beside the flare which burns all the excess landfill gas. Image: Andrew Penny, LEARNZ.