Diary 1
Date:
Monday, November 4, 2019
Field Trip Name:
Waste not Wasted
Field Trip Place:
Kate Valley
Where You Are:
Travelling from Kerikeri to Amberley
<- Homepage: Waste not Wasted: The science of waste at Kate Valley
---
Kia ora everyone,
We had two flights today, one from Kerikeri to Auckland and the other from Auckland to Christchurch. The weather was fine (and hot!) which allowed for some smooth travel and good views along the way.
Bay of Islands Airport
After saying goodbye to my wife, the cats, the dog and the chickens (my children were at school), the ambassadors and I left for the Bay of Islands Airport in Kerikeri. We checked our bags in and waited inside the terminal with the other passengers for the plane to arrive.
Soon enough the plane landed, and the arriving passengers stepped off. I saw the plane being refuelled as well as our bags getting loaded on. Once everything was ready and the pilots had had a short rest, it was time for us passengers to hop on board and head off to the City of Sails.
During the flight I had a cup of water, a biscuit, and a lolly. I started to think about the waste generated from even simple things like the plastic cup holding the water and the plastic lolly and biscuit wrapper - and this was just a short flight!
Imagine how much waste is created with thousands of flights, both short and long haul, happening each day all over the world. I wonder what happens to all this waste, and I wonder if airlines should be thinking more about providing food and refreshments in biodegradable packaging. Something you might like to discuss anyway. You could also think of some other examples.
Quick stop
It is only a short flight from Kerikeri to Auckland. It takes around 30 minutes. I much prefer that to what would be a four-hour drive to Auckland Airport!
It was also just a quick stop at the airport before our next flight - just enough time for a coffee and a snack. I made sure I had my coffee in a reusable cup too!
Following coffee, we made our way through airport security and onto the Airbus A320. These are much larger aeroplanes than the ones that fly out of Kerikeri, so it was good to be able to stretch the legs out a little!
Zooming down the runway and the ambassadors were becoming quite excited. It became even more exciting when we hit some turbulence on the way up to cruising altitude!
Sunny views on the way south
Mostly clear skies all the way to Christchurch made for some fantastic views. As we neared Christchurch City I began to think again about waste. Looking down at all the houses and other buildings from up high makes you realise just how much waste there must be every single day – and I suppose it must go somewhere! But, as you will find out during this field trip, not all waste is wasted at the landfill. Waste that is organic in nature plays a valuable role in energy production
Final leg north
At Christchurch Airport I picked up my bag and the rental car. The final leg of the journey was a 45-kilometre drive north to Amberley. Amberley is just down the road from Kate Valley.
In the car the ambassadors and I sang away to some groovy tunes as we drove up State Highway 1. By the time we reached Amberley it was late afternoon. We then checked into the motel and sorted some dinner. I hope you are all settled in and ready for the field trip to begin.
Talk to you all again tomorrow,
Andrew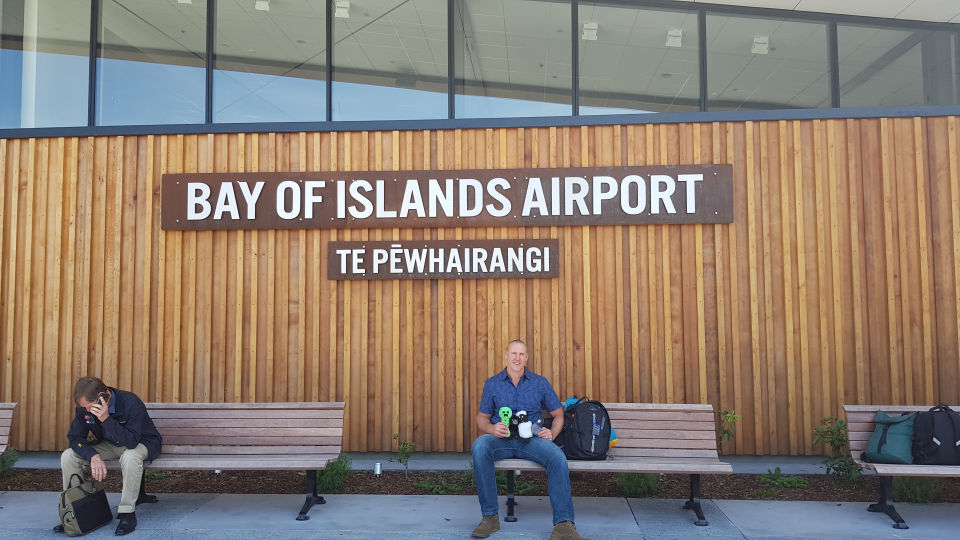 Andrew and the ambassadors arrive at Bay of Islands/Te Pēwhairangi airport. Image: Karren Penny.
The Bombardier Q300 awaits its passengers at Kerikeri airport. Image: Andrew Penny, LEARNZ.
A view of Auckland City before landing at Auckland airport. I wonder how many tonnes of waste are produced in Auckland, New Zealand's largest city, each day. Image: Andrew Penny, LEARNZ.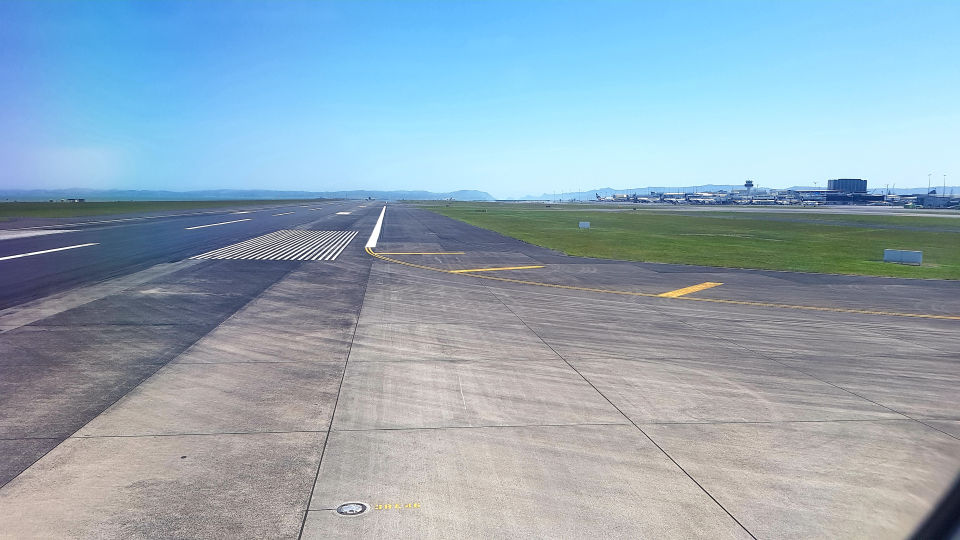 Ready for take-off on the runway at Auckland Airport! Image: Andrew Penny, LEARNZ.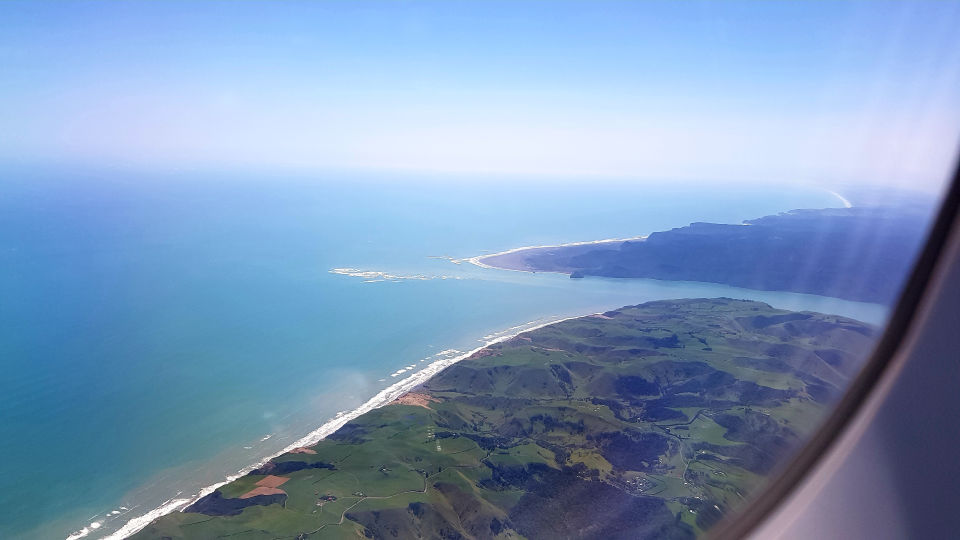 A view of the Manukau Heads before turning for the journey south. Image: Andrew Penny, LEARNZ.
Looking out over to Farewell Spit/Onetahua. Image: Andrew Penny, LEARNZ.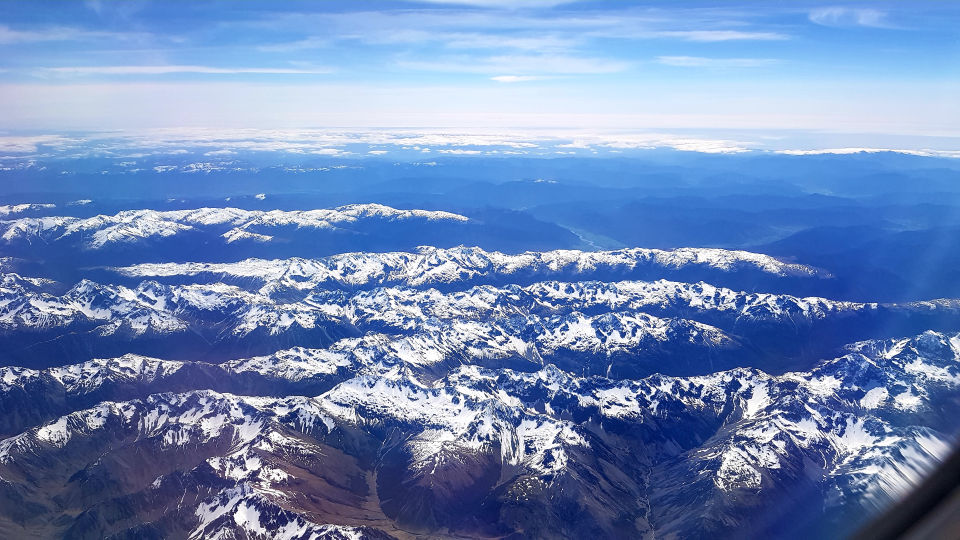 Despite the very hot temperatures around the country there is still some snow on the Southern Alps/Te Tiritiri-o-te-moana. Image: Andrew Penny, LEARNZ.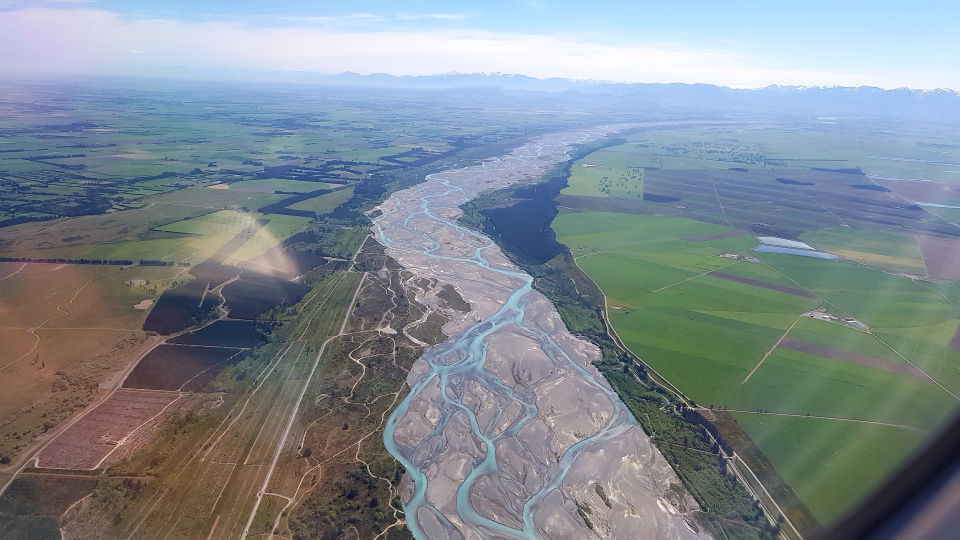 On our descent to Christchurch we got a good view up the Waimakariri River. Image: Andrew Penny, LEARNZ.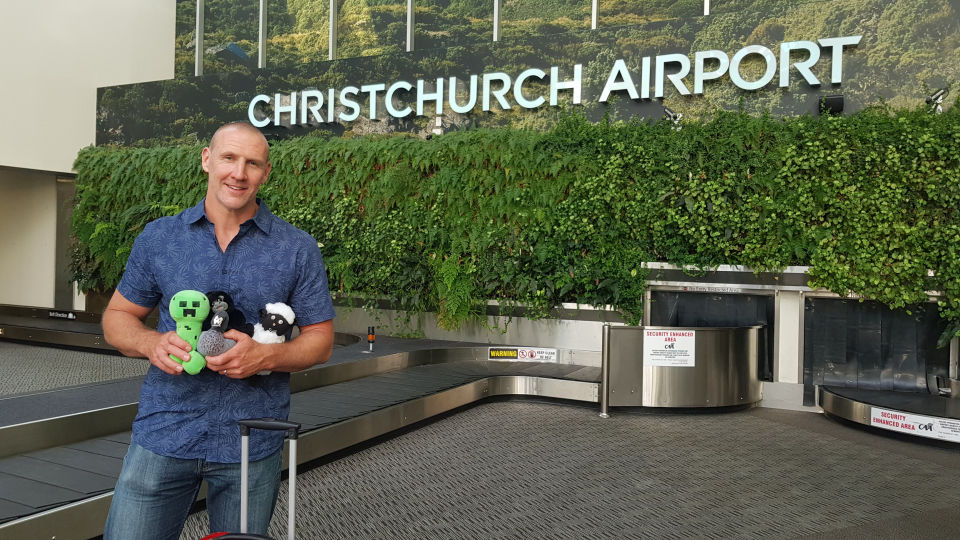 Andrew and the ambassadors have arrived at Christchurch airport. Image: Shelley Hersey, LEARNZ.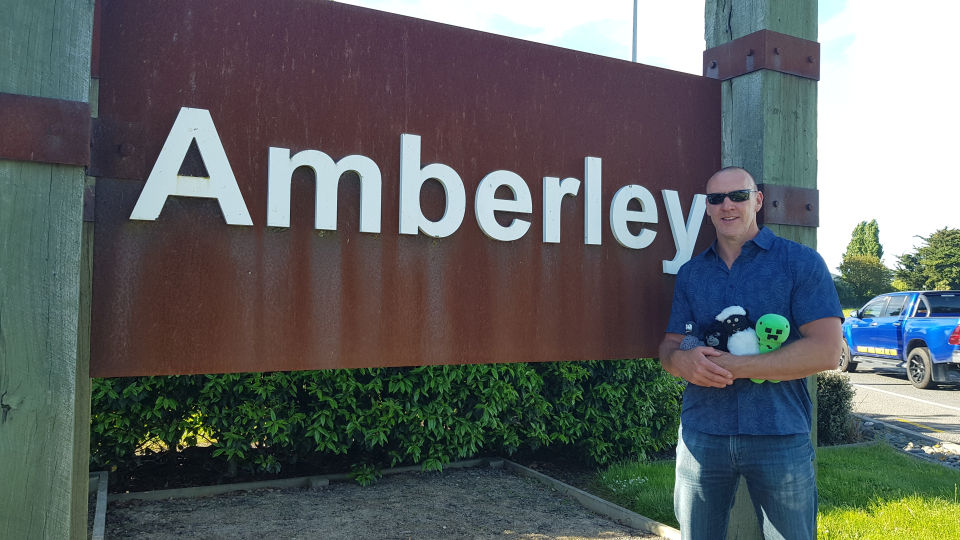 Welcome to Amberley everyone! Image: Shelley Hersey, LEARNZ.