Diary 4
Date:
Thursday, November 7, 2019
Field Trip Name:
Waste not Wasted
Field Trip Place:
Kate Valley
Where You Are:
Kate Valley
Kia ora tātou
It was a sunny morning as the ambassadors and I once again made our way up to Kate Valley Landfill. We were looking forward to continuing our inquiry into the transformation of waste into electricity.
Final web conference
First up this morning was our final web conference. Paerata School and Waitākiri Primary School were asking the questions. CWS Regional Manager Rangi Lord was our web conference expert. The web conferences this week have reinforced a lot of the key ideas that have come out of the field trip. You can listen to them at any time by clicking on the recording link found on the field trip Web Conferences page.
Converting gas into electricity
As you have discovered so far on the field trip, decomposing organic waste produces landfill gas, mainly methane. At Kate Valley Landfill this gas acts as a fuel to power generators. The generators convert their mechanical energy into electrical power.
Yesterday you learned about the gas wells that you can see around the landfill. The wells, which go down into the decomposing waste, connect to large pipes. Today you followed one of these pipes all the way to the gas facility. It was here that you met up once more with Rangi.
Rangi explained that a machine basically sucks the gas out of the landfill like a big vacuum cleaner. This is how the gas travels from the landfill and through the pipes. Before the generators use this landfill gas, water and any small solids must be removed. The generators don't use all the gas either, so a flare burns all the excess gas. This is extremely hot to make sure any dangerous gas is destroyed and not released into the air.
The landfill gas, mainly methane, then fuels the generators. It is these generators which produce the electricity. They are some serious engines! Check out the video for a closer look - but make sure you have your earplugs in when Rangi opens the door!
A substation receives this electricity and people in the local Waipara district use it. As the landfill becomes bigger, it will produce more gas. So, in time it will produce even more electricity - a source of renewable energy!
Closing the loop
Next, we chatted with Kelvin about an idea known as closing the loop. The 'loop' is a process in which post-consumer waste is collected, recycled and used to make new products. This loop closes when consumers use these products. For Kate Valley Landfill, that product is electricity. The electricity created by organic waste at the landfill also helps to run electric vehicles driven by Waste Management staff. It also powers electric trucks which collect household waste.
Can you imagine driving a car that doesn't need fossil fuels (eg petrol, an unsustainable fuel) that runs on electricity made from organic waste? As you have learned, it is happening now! Creating electricity in this way is environmentally friendly and sustainable. Are you starting to get the idea that not all waste is wasted?
Final word
This field trip has helped me to see waste in a way I haven't seen before. Kate Valley and other modern landfills manage the dangers of leachate and landfill gas. You have seen how landfill gas made from decomposing organic waste is used as a fuel to generate electricity.
It is now up to us, the wider community, to help extend the life of modern engineered landfills because they fill up with people's poor material choices. We need to move away from "no waste" and towards "low residual waste" - the inorganic waste that does not come from plants or animals. This goal is achievable, and we can start doing it now!
See you on another field trip soon!
Mā te wā,
Andrew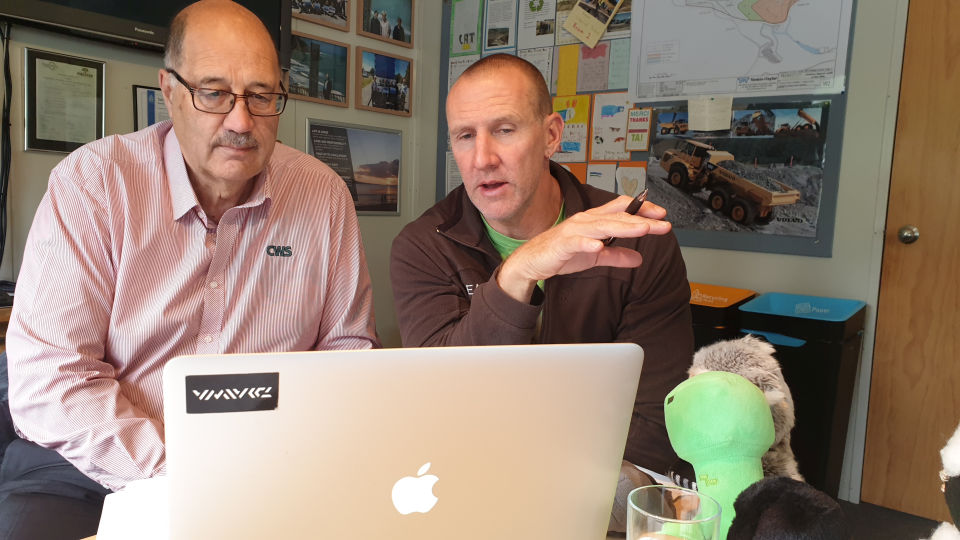 Andrew and the ambassadors with Rangi on the final field trip web conference with schools. Image: Shelley Hersey, LEARNZ.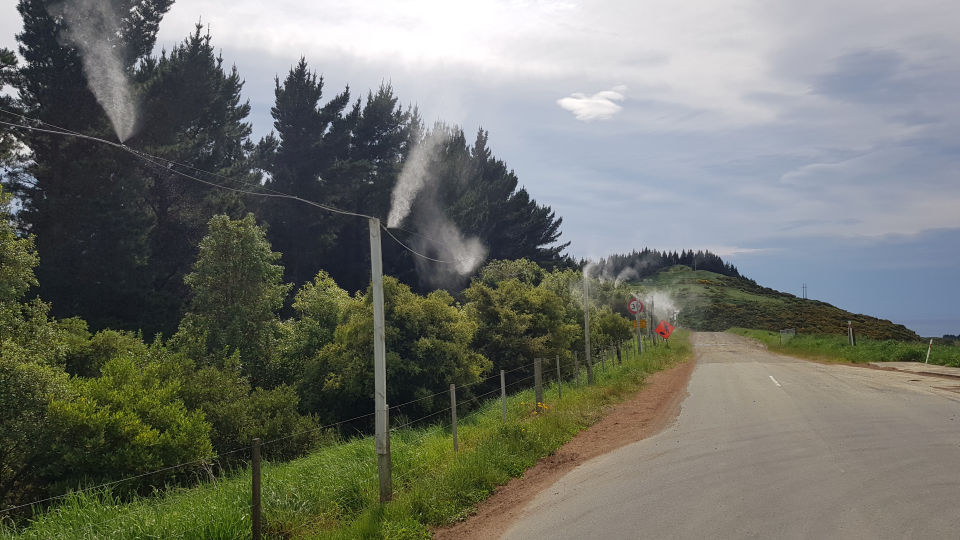 This is known as a spray curtain. It emits a spray that neutralises odour. This helps Kate Valley Landfill to be a good neighbour! Image: Andrew Penny, LEARNZ.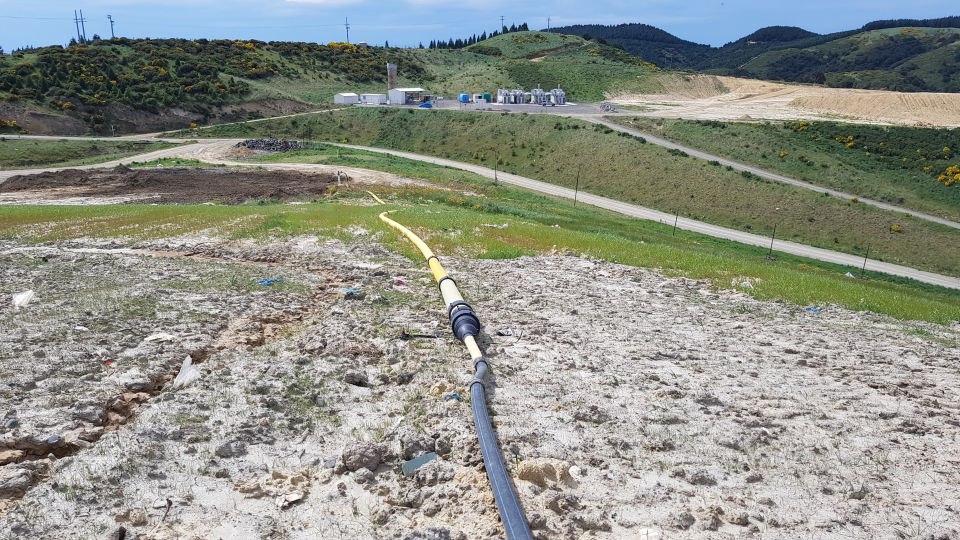 This pipe takes landfill gas to the generators, which use it for fuel to generate electricity. Can you see where the pipe goes? Image: Andrew Penny, LEARNZ.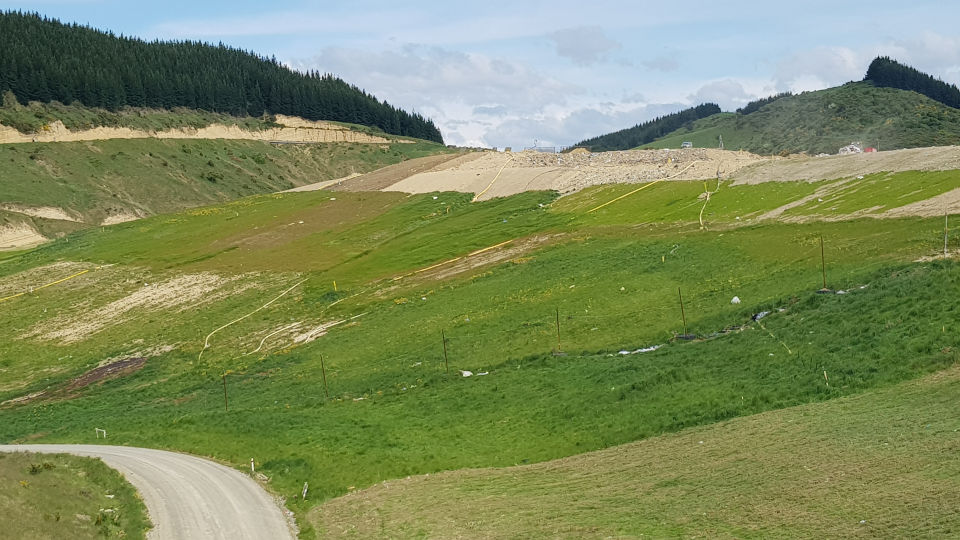 Here you can see some more pipes that take the landfill gas to the flare compound. How is the gas taken out of the rubbish? Image: Andrew Penny, LEARNZ.
The blue engines are like big vacuum cleaner motors, as they suck all the gases out of the landfill. To the right you can see a cylinder which separates water and solids from the gas. Why do you think these need to be removed? Image: Andrew Penny, LEARNZ.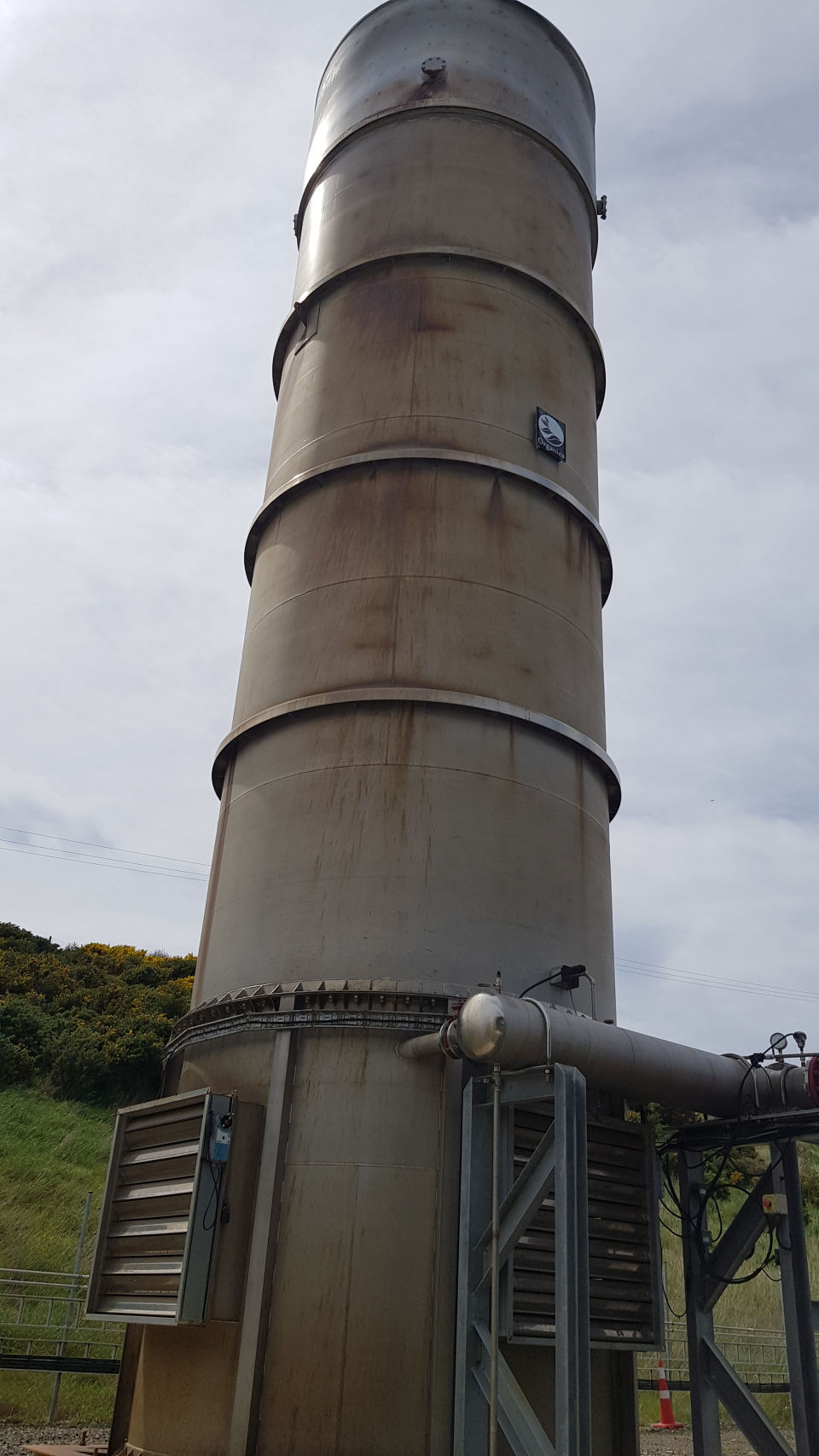 This big chimney is the flare. Excess gases are burnt here so nothing harmful enters the atmosphere. How hot do you think it needs to be? Image: Andrew Penny, LEARNZ.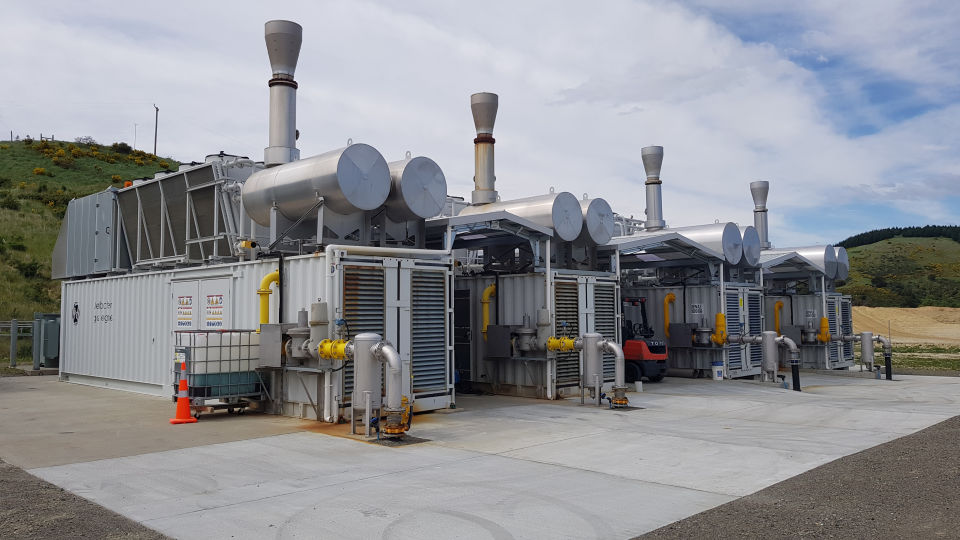 What is the main gas used to run these four large generators that produce electricity? Image: Andrew Penny, LEARNZ.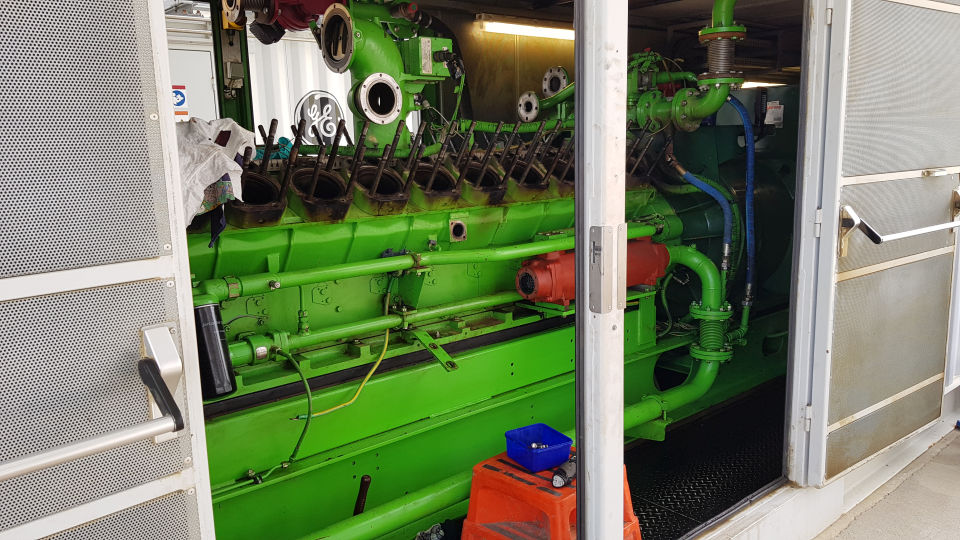 Rangi gave you a look at one of the engines inside the container which houses the generator. Image: Andrew Penny, LEARNZ.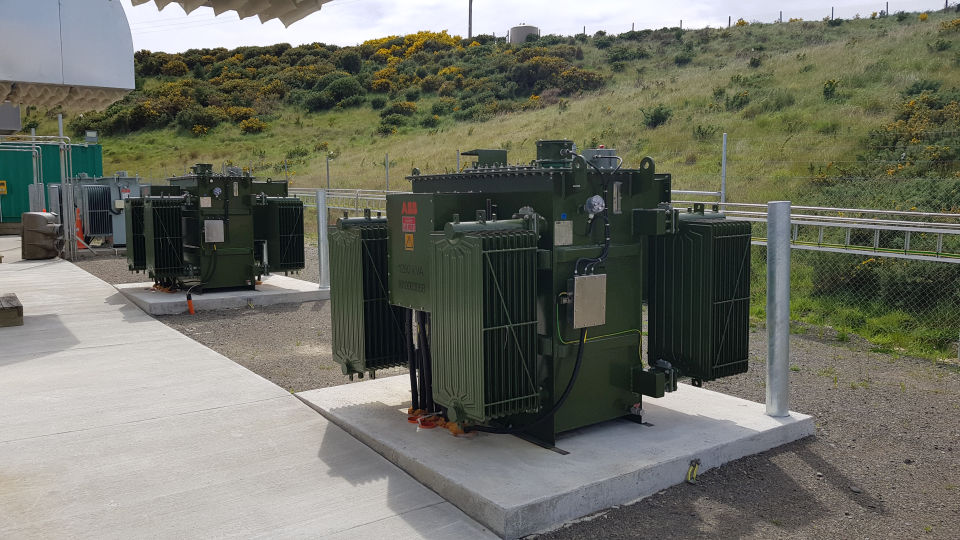 This is a transformer. You might like to research what its job is. Image: Andrew Penny, LEARNZ.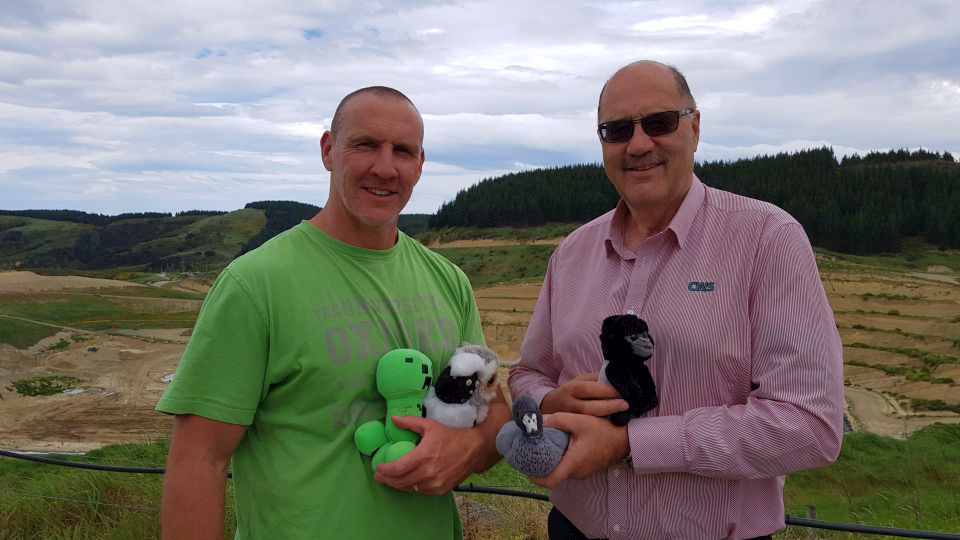 The ambassadors and I have enjoyed our time at Kate Valley with Rangi and the team. What key ideas are you able to reflect on to investigate further? Image: Shelley Hersey, LEARNZ.