Diary 1
Date:
Monday, June 10, 2019
Field Trip Name:
Matariki and Navigation - Kupe, Cook and Today
Weather:
Fine with cloud and a cold breeze
Where You Are:
Wellington
Kia ora koutou,
Haere mai and welcome to the Matariki and Navigation field trip. This week you will look at the history of navigation in Aotearoa and how it has helped us find our place in the world.
Matariki
Matariki is the perfect time to undertake this journey as we reflect on the past and look to the future. Two weeks from now we will reach the shortest day. Then from 25 to 28 June, Matariki will re-appear in the dawn sky marking the start of the Māori new year. The rise of Matariki is a time to remember ancestors and celebrate new beginnings. Matariki is recognised by many cultures across the world. This star cluster is visible to the naked eye from most parts of our planet and has many different names. In English, it is called Pleiades (its ancient Greek name) or the Seven Sisters. The Hawaiian name is Makali'i, or 'eyes of royalty', and in Japan it is Subaru, meaning 'gathered together'. In Māori Matariki means eyes of god or little eyes. Compared with other star clusters, Matariki is close to Earth – but it's still 440 light years away. If you drove there in a car at a speed of 100 kilometres an hour, you would arrive in 4.8 billion years! Thankfully your journey today is somewhat shorter!
The journey begins
Although winter can be a challenging time to travel it does have its own rewards. Clear, frosty mornings and snowy mountains can make for spectacular scenery. Fingers crossed for some fine weather! This week you will travel many kilometres by plane, boat and car to follow in the footsteps of famous navigators. To begin this journey, you headed out to Dunedin Airport to fly to Wellington. Thankfully the wild weather of the past few days has gone, and you could enjoy a smooth flight north. Unfortunately, low cloud covered the lower South Island and you didn't see much until later in the flight. Sitting on the right side of the plane all you could see was the odd glimpse of ocean as the cloud parted. You went for a wander to stretch your legs and look out through the front left window. You could see the tops of Kā Tiritiri o te Moana, the Southern Alps, smothered in fresh snow. Back in your seat you looked out over Banks Peninsula and watched the surf roll in from the south.
Finding your way
During the flight you had time to think about how people navigate. Aotearoa can be a difficult place to find your way but thankfully we now have reliable maps and plenty of technology to guide us. Imagine what it must have been like travelling across the country before maps were created? Now we can find our way by swiping the screen on our phone and typing in a location. I know I'll appreciate this technology as I try to find my way around the busy city of Wellington.
Welcome to Pōneke
Once you had landed in Wellington you boarded a bus to head into the city. You had time to wander the streets and explore. Wellington is known for being windy and today was no different. You made your way along the waterfront and saw where you will be helping to paddle a waka tomorrow. With the help of guides from Te Wharewaka o Pōneke you will learn how Māori navigated their way to Aotearoa. You will be able to practice some traditional methods of navigation and discover how Māori navigators used stars to help find their way.
Instead of having to think about what direction your hotel was in you used Google Maps on your phone. Technology makes navigation easy but this week you will discover what life before digital maps was like.
See you bright and early at Space Place museum tomorrow.
Shelley the LEARNZ field trip teacher.
Low cloud covered Dunedin Airport this morning so there wasn't much to see during the first half of the flight north. Image: Shelley Hersey, LEARNZ.
As you wandered along the aisle of the plane you could look out the other side of the plane to see Kā Tiritiri o te Moana, the Southern Alps. Image: Shelley Hersey, LEARNZ.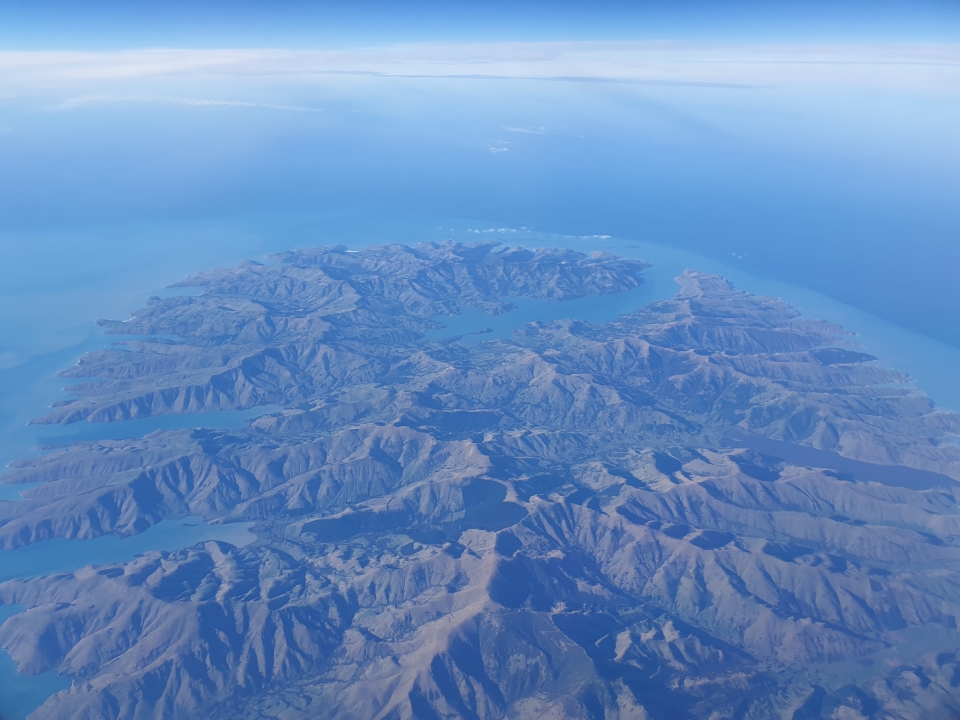 Later in the flight the cloud cleared and you could see Banks Peninsula near Christchurch. How was this shown on Captain Cook's map? Image: Shelley Hersey, LEARNZ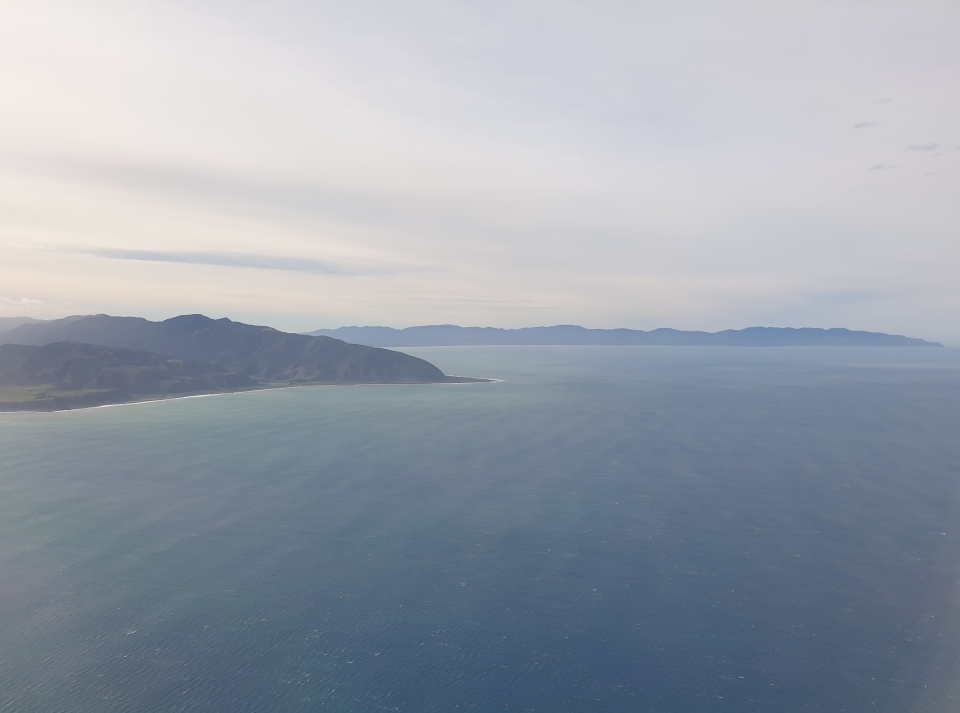 As you approached Wellington you watched the southerly swell roll into the south coast. Image: Shelley Hersey, LEARNZ.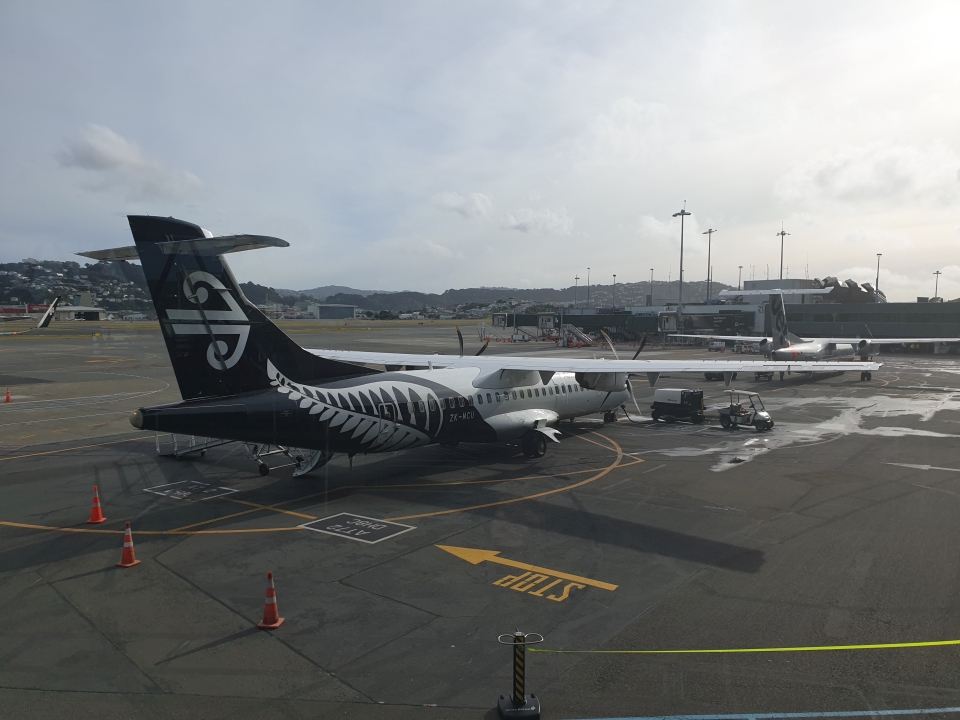 It was a smooth landing in Wellington, where you were welcomed with sunshine and a cool breeze. Image: Shelley Hersey, LEARNZ.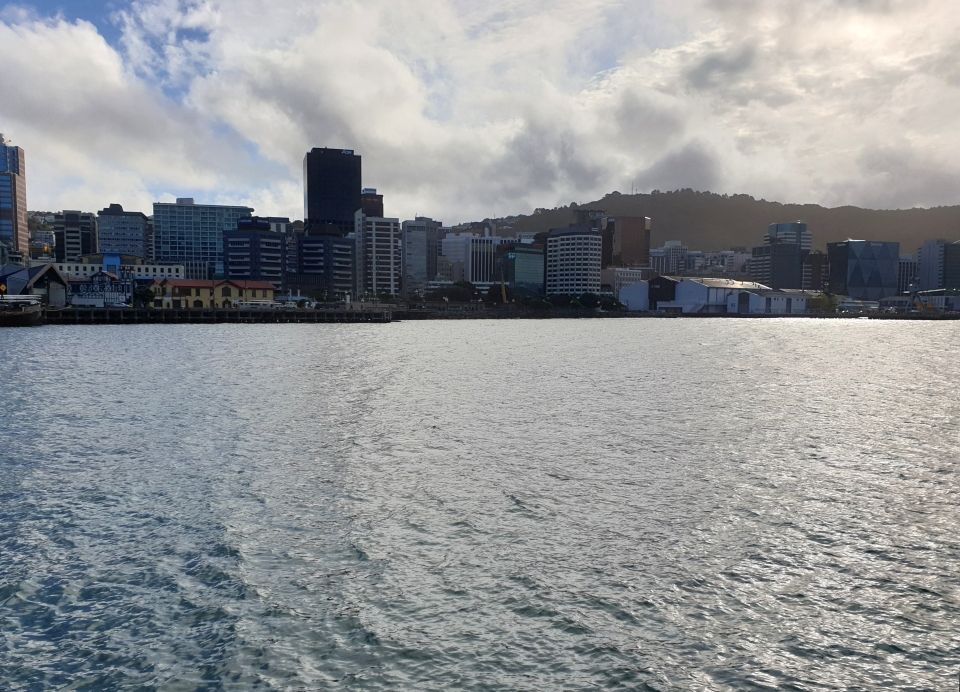 You had time to explore the waterfront and enjoy our cool little capital. Image: Shelley Hersey, LEARNZ.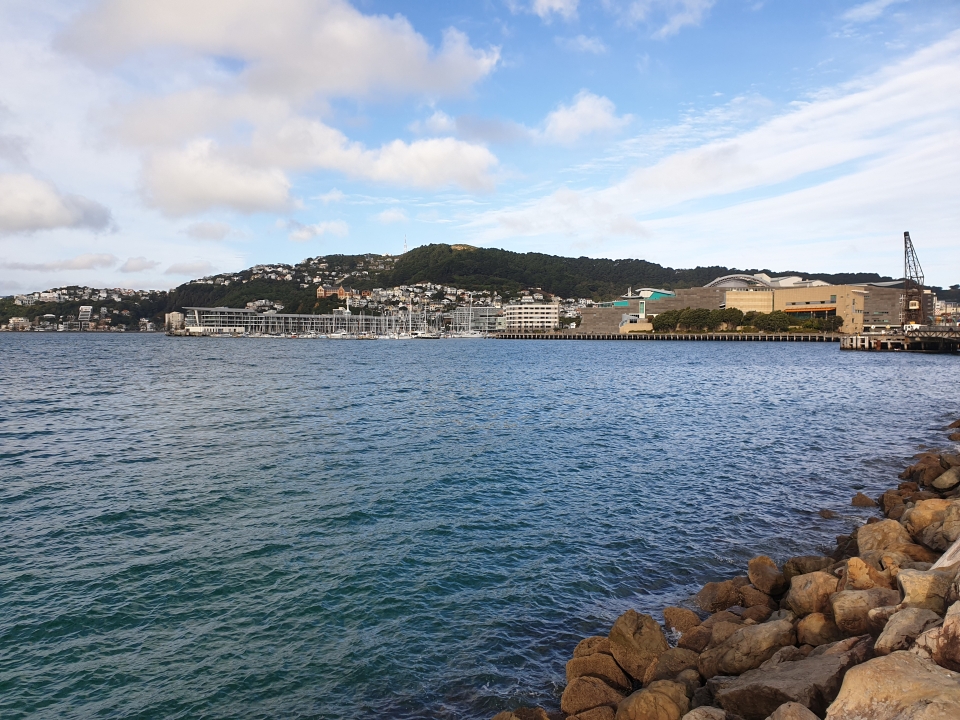 Looking towards Te Papa, the National Museum of Aotearoa New Zealand. Image: Shelley Hersey, LEARNZ.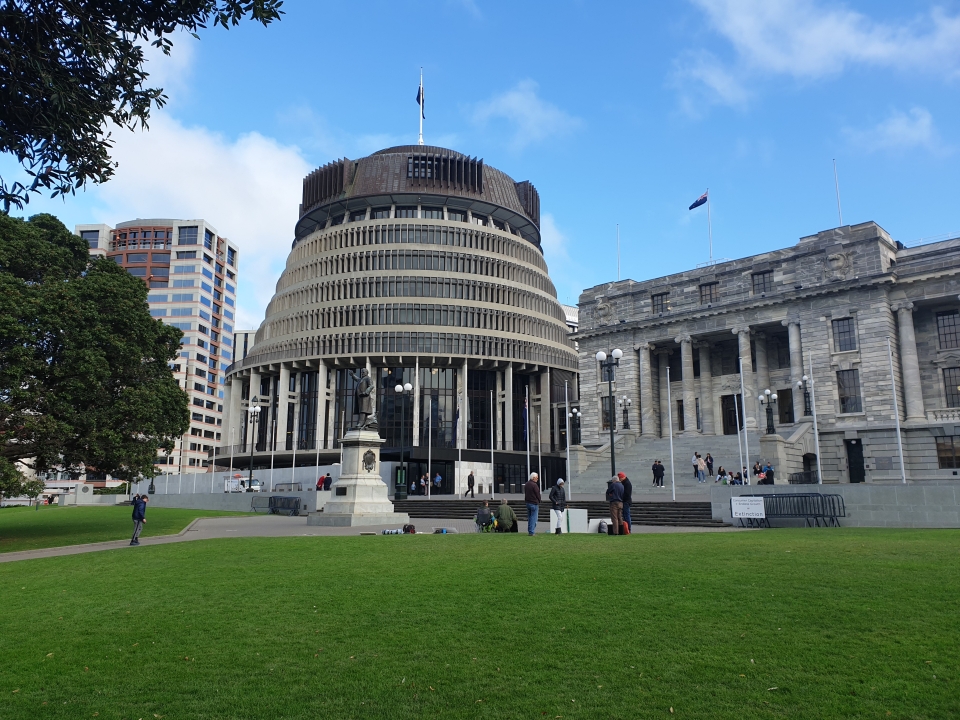 You ventured across the centre of Wellington to the Beehive to take a look around. Image: Shelley Hersey, LEARNZ.