Explore Kapiti, one of our first marine reserves.
About this trip
The Kāpiti Marine Reserve, sheltered by Kāpiti Island, is famous for its blue moki, kingfish, seals, penguins and dolphins. It was one of New Zealand's first, established in 1992.
Kāpiti Island is a predator-free island bird sanctuary and one of New Zealand's most accessible nature reserves with rare birds such as kākā, kōkako, takahē and hihi.
Research is an ongoing activity, on land and sea.
Travel online to Kapiti and:
explore biodiversity above and beneath the waves, including native and endemic species
go out on a boat and take some great photos and videos underwater
meet rangers and scientists who work to help keep the marine reserve full of life
go to the beach with a school to do some citizen science and carry out a litter audit.
This online field trip supports a STEAM-based, cross curricular approach to teaching and learning. Participation encourages curiosity, citizen-science and student inquiry. Access the glossary and the Class Ambassadors.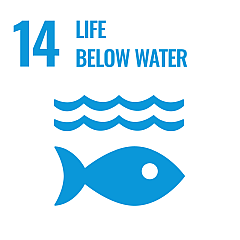 This online field trip supports the United Nations Sustainable Development Goals (SDGs), especially Goal 14: LIFE BELOW WATER: To conserve and sustainably use the world's oceans, seas and marine resources.
This trip is kindly supported by: