Diary 1
Date:
Monday, February 18, 2019
Field Trip Name:
Marine Reserves
Field Trip Place:
Paraparaumu - Kāpiti Coast
Where You Are:
Paraparaumu
<- Homepage: Marine Reserves: Exploring Kapiti
---
Kia ora koutou
I was looking forward to heading off today on the first field trip of the year. Eddy, Kauri Kiwi, Tito Tūi and I made our way to Kerikeri airport for the first of two flights.
Kerikeri to Auckland
The flight from Kerikeri to Auckland is not a long one. We were only in the air for about 40 minutes. As we flew down the coast, I couldn't help but think of all the great spots that could be a potential marine reserve. In fact, we probably flew right over some existing ones. You could check the marine reserve map (https://www.doc.govt.nz/marine-reserves-map) to see where our marine reserves are. Is there one near you?
Auckland to Wellington
We had about an hour to wait at Auckland airport before the next flight. Enough time to relax with a cup of coffee before going through security for the next departure.
I enjoyed take-off, where I had a brief view over the Manukau Harbour before we turned south for the rest of the journey. We soon reached cruising altitude and settled back for the hour or so flight ahead.
I grew up on the shores of the Manukau Harbour and recall many fun fishing trips with my dad here. Being a keen angler, I am interested in marine conservation. Yes, I like to catch fish to eat, but I also want to ensure my children, grandchildren and so on can continue to enjoy fishing the same way I have over the years. We are lucky in New Zealand that our inshore fishery is still in reasonable condition. I'd like to think it will stay that way, and even get better. I believe marine reserves can help with that.
Wellington arrival
We touched down in Wellington just after 1:00pm. Just in time for lunch! That's one of the wonderful things about Wellington, there is no shortage of excellent places to get good food. There is also no shortage of awesome looking coastline either. I wonder how many current proposals there are for more marine reserves not just in Wellington, but throughout the rest of New Zealand too. Maybe you know of a potential marine reserve near you.
Wellington to Paraparaumu
The drive north of Wellington to Paraparaumu took about an hour. It was good to finally reach our destination. We checked into the motel and then went for a walk along the beach. Kāpiti Island is not too far away. We're all excited about going there tomorrow!
Talk then,
Andrew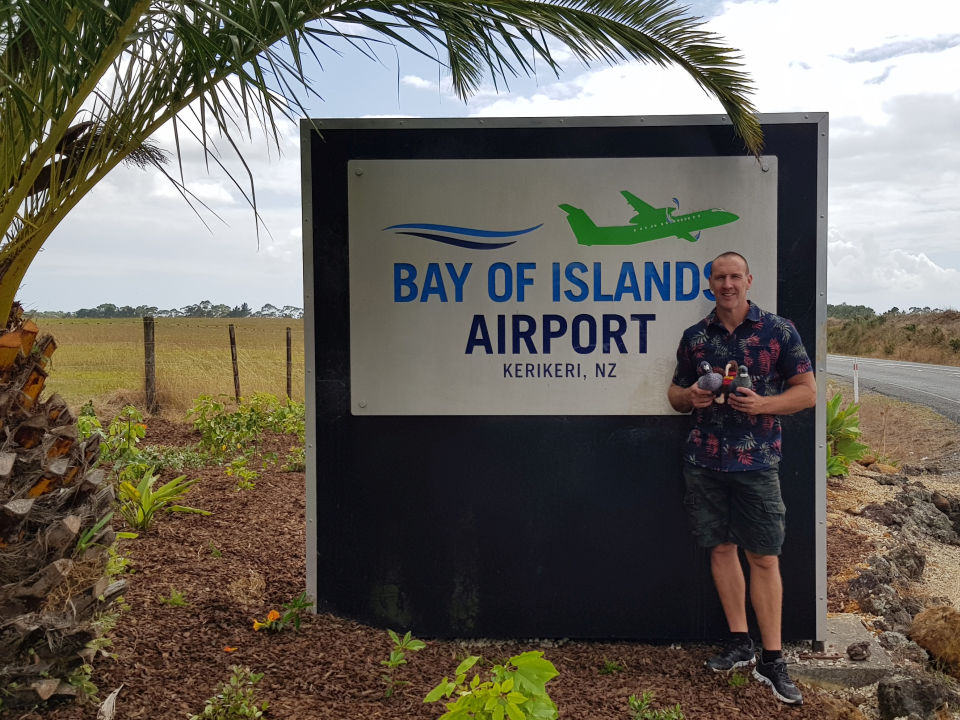 Andrew and the ambassadors at Kerikeri Airport. Image: Karren Penny.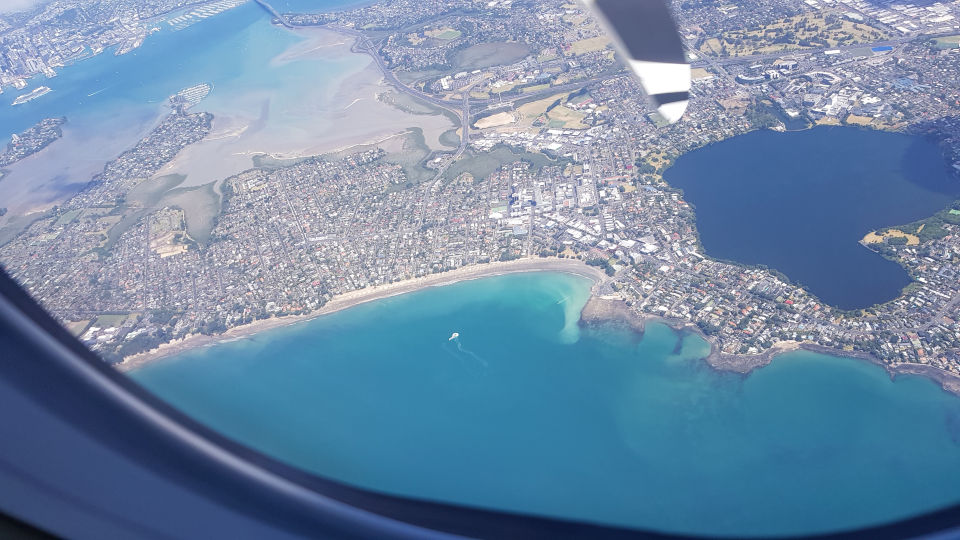 Looking down over Takapuna Beach, Auckland. Check out DOC's marine reserves map to see what marine reserves are near Auckland - https://www.doc.govt.nz/marine-reserves-map. Image: Andrew Penny, LEARNZ.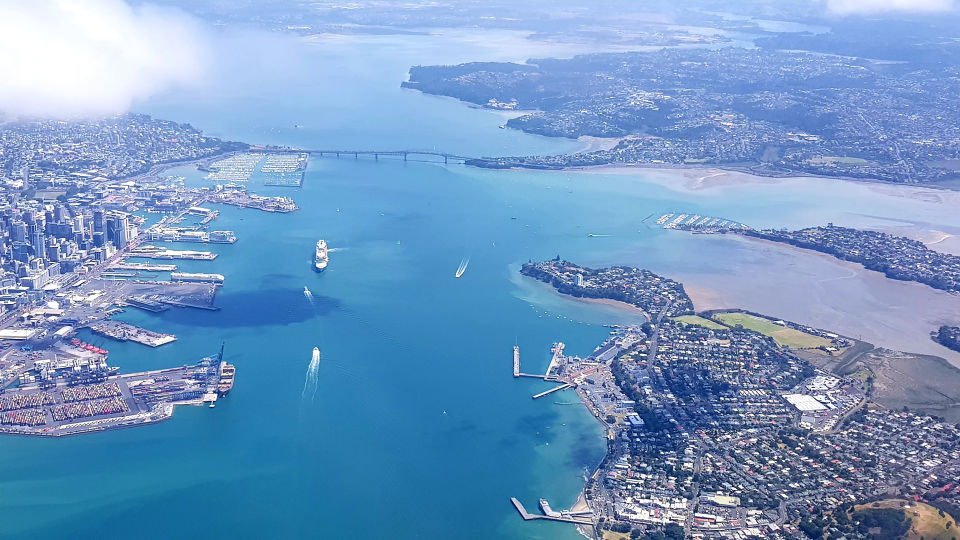 Looking over the Waitemata Harbour and Auckland City. What impacts might large cities such as Auckland have on the marine environment? Image: Andrew Penny, LEARNZ.
I grew up fishing on the Manukau Harbour. I have learned a lot about marine conservation from my involvement in fishing. Image: Andrew Penny, LEARNZ.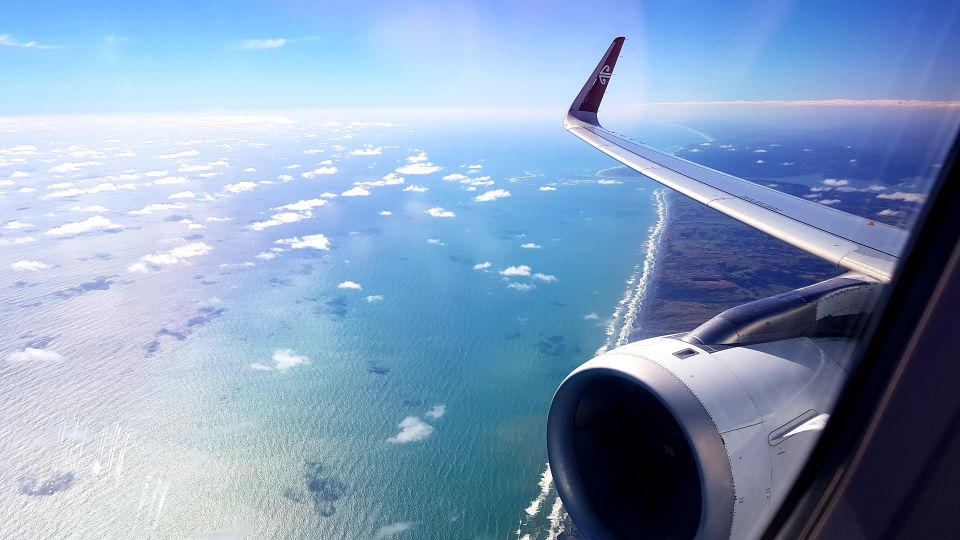 Looking back up the west coast towards the Manukau Heads and Whatipu. Image: Andrew Penny, LEARNZ.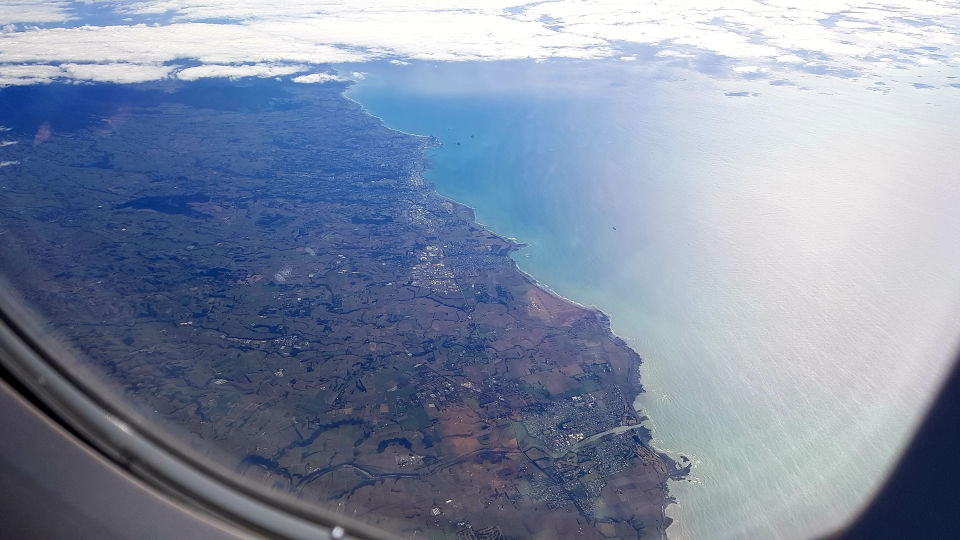 We flew almost directly over New Plymouth/Ngāmotu. Do you know the name of the marine reserve near this part of the coast? Image: Andrew Penny, LEARNZ.
We had a good view of the Marlborough Sounds before landing at Wellington. Are there any marine reserves in the Marlborough Sounds? Image: Andrew Penny, LEARNZ.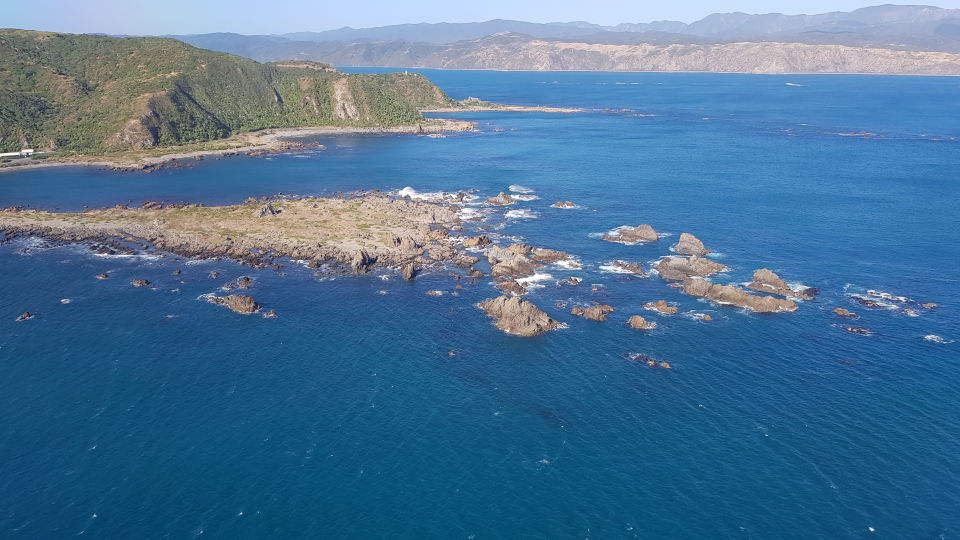 A view of some Wellington coastline just before landing. What marine species might you find living here? Image: Andrew Penny, LEARNZ.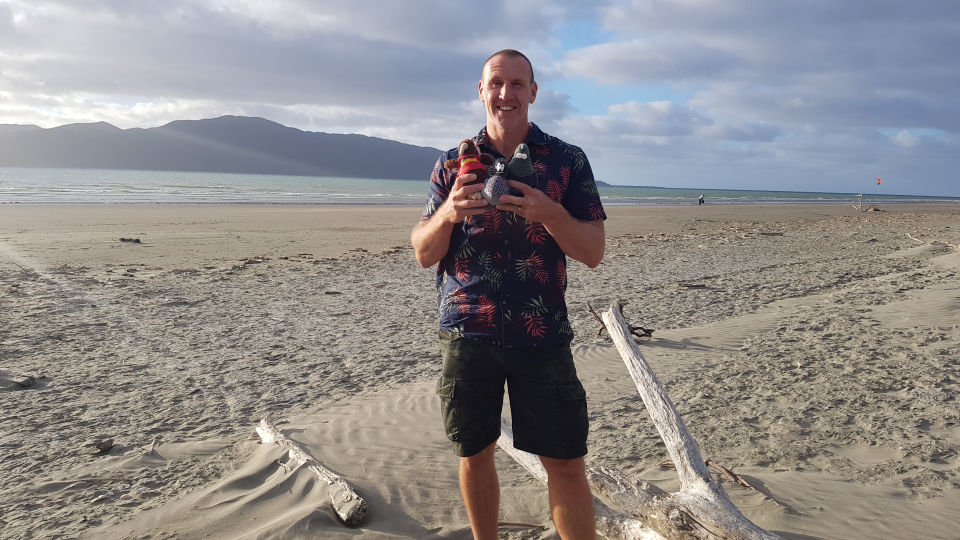 Here we are at Paraparaumu Beach. Kāpiti Island is right behind us. Image: Shelley Hersey, LEARNZ.