<--Matariki: A wānanga with Dr Rangi Matamua
---
LEARNZ kaiārahi Jamie invites teachers to explore Matariki in the classroom.
In 2022, Matariki will become a national holiday in Aotearoa for the first time. This is an interesting and exciting time to engage ākonga in learning about place and time in Aotearoa through te ao Māori. Matariki offers a unique context for learning and teaching kaitiakitanga and whakawhanaungatanga through shared learning experiences. This is also an opportunity to explore ideas and engage whānau and community in project-based learning. Matariki covers all learning areas, curriculum strands, and levels. Have fun sharing cultural understandings based on the stories and science of stars.
Tātai Arorangi
Tātai Arorangi is the astronomical knowledge that traditionally informed many aspects of daily life. This knowledge provides educators with insights and understandings about the world and universe around us and the impact that changes in seasons can have on people.
Select the soundbite below to listen to Dr Rangi Matamua share some of his astronomical knowledge about the creation of the universe. You can see this knowledge reflected in a wharenui, like the inside of Te Rau Karamu marae (pictured below).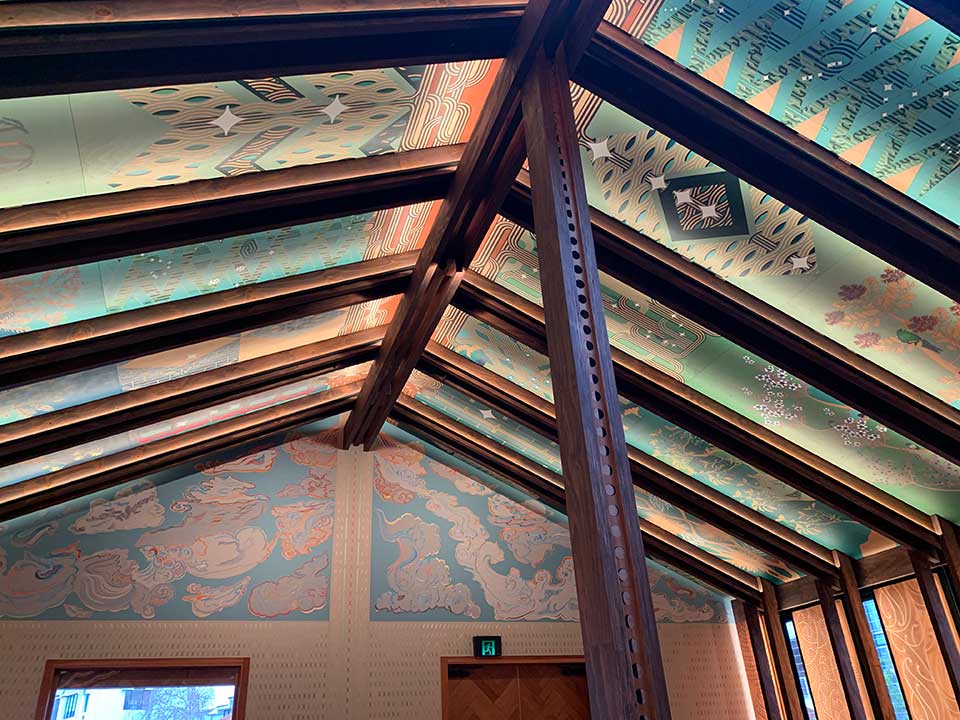 Image: Inside the wharenui–Te Rau Karamu Marae by LEARNZ.
Astronomy and beyond
Many stars and constellations have different names, spelling, or pronunciation based on local iwi interpretation. Planets and moon phases also have different names based on seasons and relative position to the horizon. Local understanding is an important part of the story-telling.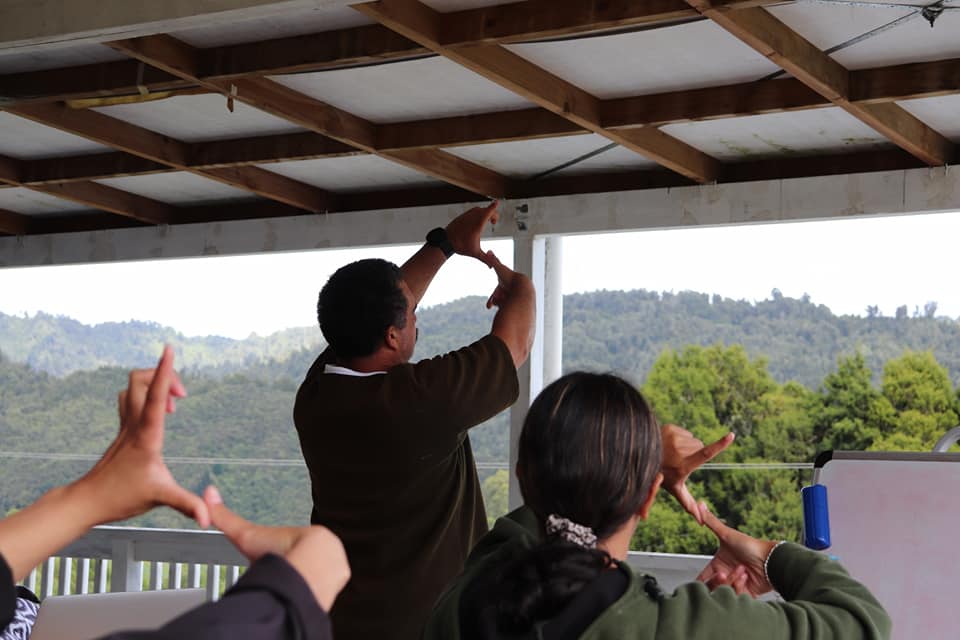 Image: Dr Rangi Matamua measuring the position of the Matariki star cluster ©Living by the Stars

Select the soundbite to listen to Dr Rangi Matamua describes the connection between stars and our environment.
Observing Matariki
Matariki disappears with the sun in the early evening of May (Haratua) during the Tangaroa phase of the moon, which marks the end of the Māori year.
The specific day that becomes a Matariki holiday is calculated using the maramataka (the Māori lunar stellar calendar). It will be the closest Friday to the first new moon after Matariki rises.
The time of celebration takes place during the last quarter of the waning moon before the dark moon (whiro) followed by the new moon in Pipiri (June/July). The time of celebration takes place between Tangaroa and Mutuwhenua which is the most productive period of the lunar phase.
Generations have looked up and observed celestial patterns and cycles and noticed corresponding activity on earth over seasons and lifetimes. Matariki learning has the potential to engage curious students with ancient, useful wisdom. Engaging students in star gazing can include iwi, community and whānau. This can include activities which launch local events, partnerships and local media stories.

Image: Matariki at dawn, ©Living by the Stars

Select the soundbite to listen to Dr Rangi Matamua explain how and why Māori lunar calendar systems are different all around Aotearoa.
Individual stars within the Matariki constellation can be observed, with a sharp eye or telescope.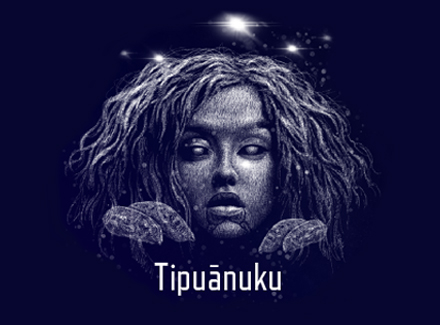 Tipuānuku
When Tipuānuku is bright the gardens will produce good crops, and if it is dull and hazy the garden will not be as good as the previous year.
Pōhutukawa and Hiwa-i-te-rangi
Pōhutakawa and Hiwa-i-te-rangi are significant for non-environmental reasons. When Pōhutakawa is bright and clear, there will be fewer deaths within the community. When Hiwa-i-te-rangi is bright during Matariki, wishes are more likely to come true.


The appearance of each star can determine a combination of possibilities. The ability to compare star appearances takes a lifetime.
Project-based learning
The study of Matariki can become a cross-curriculum programme of learning which covers social sciences, te reo, mātauranga Māori, English, maths, art, and science. It provides an opportunity for project-based learning and individual or group research projects.
Seasonal energy
Matariki is also a good time to consider seasonal energy peaks and troughs for optimising student learning. Winter is a time of low energy and a good time for reflection and discussion. Build unit and lesson plans to reflect seasonal energy which is consistent with environmental practises and lunar phases.
Recognising our susceptibility to seasonal and lunar energy fluxes is a good starting point in developing reflective ako – teaching and learning practises – in the classroom. You may need a calendar that includes lunar phases to track lunar cycles and corresponding emotional and physical energy. Low or high energy days can be understood as part of a mitigation strategy. Ākonga can reflect on their own peaks and troughs in the same way.

Select the soundbite to listen to Dr Rangi Matamua explain how Te Māramataka can impact us and student learning.
Activities
The following activities can be developed or incorporated into lesson plans and units. There are additional resources on Te Kete Ipurangi (TKI).
Observe and record
Plan an early morning expedition to view Matariki (using LEOTC guidelines). Include iwi, hapū and whānau partnership and discussions.

Create a seasonal diary, recording observations during the day and night. Encourage ākonga to notice changes in plants, animals, weather, people, including their own energy, mood, feelings, appetite, and activities. This could be a written, pictorial, or video blog.

Describe and measure seasonal changes in weather, plant growth, beach cast seaweed, animal activity, changes in backyard and community gardens.

Compare and contrast lunar and solar calendars. Identify the lunar phase each day and observe daily changes as a way of understanding lunar stellar cycles.
Create
Plan, create and share a meal together

Create karakia, waiata, haka, song, story, play, poem, art of any kind about Matariki

Make a two or three-dimensional representation of Matariki using natural materials like flax, seaweed, seeds, and branches.
Explore
Mātauranga Māori stories and science including creation legends and how the stories of Matariki relate; Te Kore, Te Pō, and Te Ao Mārama.

Local stories and stories about Matariki from other cultures including origin stories and whakapapa from the cultures of your ākonga

Different ways of measuring time, including lunar stellar calendars

Birthdays on other planets e.g Earth years compared to Mars years – age 10 on Earth = age 18 on Mars

Other constellations – stories and science

Māori creation pūrākau to understand the science in the metaphors.
Useful links
Join Professor Rangi Matamua as he shares with us extensive knowledge around Māori astronomy and how we can all Live by The Stars.
Matariki Macarena
Waiata and lyrics
Instructional Series: search Matariki
English medium literacy instructional series showcasing Matariki resources and activities.
New Zealand History, Matariki
Matariki information and teaching activities.
NZ curriculum online - Matariki
General information about Matariki.
Te Ara Encyclopedia of New Zealand
A story about Matariki.
Te Papa Tongarewa, Matariki: Te Tau Hou Māori
A collection of resources about the Māori New Year and the maramataka.