Learn about Matariki with astronomer
Dr Rangi Matamua
Te reo Māori wānanga — Matariki: Te noho tahi me Tākuta Rangi Matamua
Matariki is a time for us to stop, rest, sit together, eat, celebrate, and begin our new year. It's an important part of who we are here in Aotearoa and it's becoming a holiday. So every year now we're going to stop as a nation and watch Matariki rise to mark the new year and celebrate one another.
In this (asynchronous) wānanga, Dr Rangi Matamua shares his mātauranga about Matariki that's been passed down to him through the generations. Learn about how to celebrate Matariki in your classrooms, homes and communities.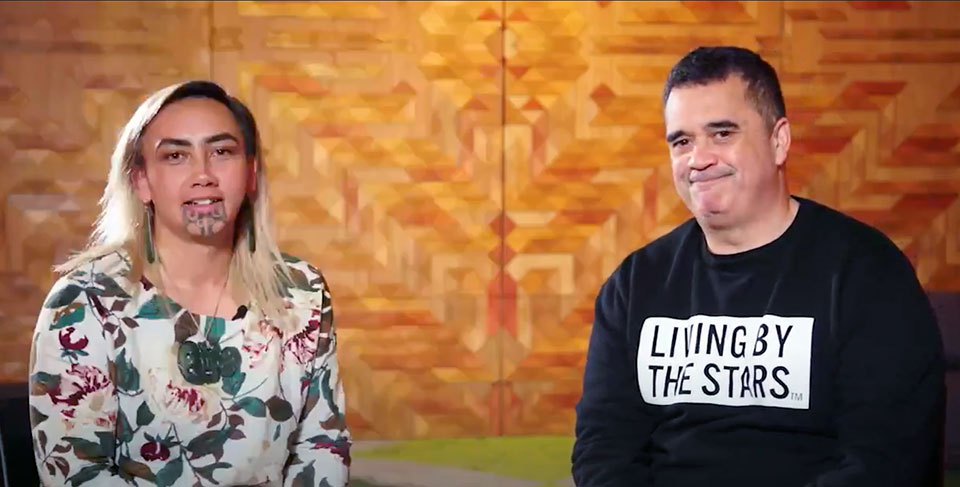 LEARNZ kaiārahi Jamie Taylor with Dr Rangi Matamua at Te Rau Karamu marae.
Curriculum–Matariki covers all learning areas, curriculum strands, and levels. This is an inclusive opportunity to have fun sharing cultural understandings based on the stories and science of stars. This is also an opportunity to explore ideas and engage whānau and community in project-based learning.
Teacher resources–Further support ways to learn about Matariki with your ākonga. Access teacher resources for background information, suggested activities, useful links and listen to recordings of Dr Rangi Matamua sharing his mātauranga about astronomy.    
This wānanga reflects the following United Nations Sustainable Development Goals (SDGs):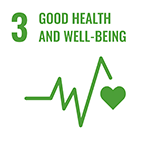 Goal 3: Good health and well-being: Ensure healthy lives and promote well-being for all at all ages.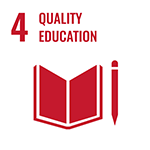 Goal 4: Quality education: Ensure inclusive and equitable quality education and promote lifelong learning opportunities for all.
This trip is kindly supported by: