Ambassador Māia
Kia ora,
I'm Māia the kea. My name means bold in Māori. Like most kea I love to give things a go and am often curious and a little mischievous.
I am the ambassador that travels all over the place with Shelley the LEARNZ field trip teacher. I love getting out and about on adventures. 
Sign up your ambassador now so I have some company on the field trip.
Mā te wā,
Māia.
Monday 27 to Tuesday 28 August
Kia ora, Kea are only found in the South Island so I feel so lucky to be travelling across the world to Iceland. I have been looking forward to this trip for so long. All of the ambassadors were buzzing with excitement as we boarded our flight to Singapore. I was surprised at how long it took to fly across Australia and how barren the countryside was. It made me thankful to live in New Zealand.
From Singapore we flew to Copenhagen and on to Iceland. The journey was a bit of a blur and I slept for most of it. It is so cool to finally be in Iceland though and I can't wait to explore!
See you tomorrow,
Māia.
Wednesday 29 August
Kia ora koutou,
What a fantastic day to be in Iceland. We spent the day out on the Reykjanes Peninsula being geology detectives. It wasn't hard to find evidence of geological processes. We found different forms of lava, climbed up old volcanic vents and even crossed from one continent to the other where two tectonic plates are moving apart.
Tomorrow we are going to look at a much larger volcano.
See you then,
Māia.
Thursday 30th August
Kia ora,
We went over to Heimaey island today to find out about the 1973 eruption that happened here. This eruption created Eldfell volcano and just about destroyed the town. Luckily everyone evacuated, and sea water was pumped on to the lava to stop it from cutting off the harbour. It was fun hiking up Eldfell and even more fun running down the loose scoria.
After all my hiking I'm a bit tired so I'll say good bye,
Māia.
Friday 31 August
Kia ora,
We avoided the heavy rain this morning by going to the volcano exhibition at the museum. It was so cool to see all the animations and venture back in time to see how Iceland formed. I was surprised by how many volcanoes Iceland has. With 30 volcanic systems and around 130 individual volcanoes it makes New Zealand's volcanic activity seem small. We hunted for ash from the Eyjafjallajökull eruption and would not have found any except for the help of some very generous locals.
Over the weekend we headed north. It was a long drive but we got to do some sight seeing along the way. Iceland is such a spectacular country!
Catch you tomorrow,
Māia.
Monday 3 September
Góðan dag,
We've had fantastic weather here in Northern Iceland and we managed to get a good look around Mývatn. We saw a bunch of different volcanoes, including mini volcanoes and super volcanoes. These volcanoes are all part of the Krafla volcanic system. We hiked up one volcano and walked all the way around the huge crater.
Today we braved the rotten egg smell to explore a geothermal area. The mud pools and fumaroles were amazing. We are now at Krafla Power Station ready to find out how to drill into an active volcano!
Góða nótt,
Māia.
Tuesday 4 September
Halló,
We explored the Krafla Power Station today. This is a geothermal power station and it is also where scientists will be drilling into magma to try and generate more electricity. They will have to use some fancy drilling equipment to make sure it doesn't melt! We ended the field trip with a dip in the hot tub. We were just about to get out when we saw the faint green glow of an aurora. It was so cool to see this because I have seen the southern lights from Dunedin.
Well it has been a fantastic trip and I'll miss the other ambassadors but I'm looking forward to a break before heading down to Antarctica at the end of the year.
See you there,
Māia.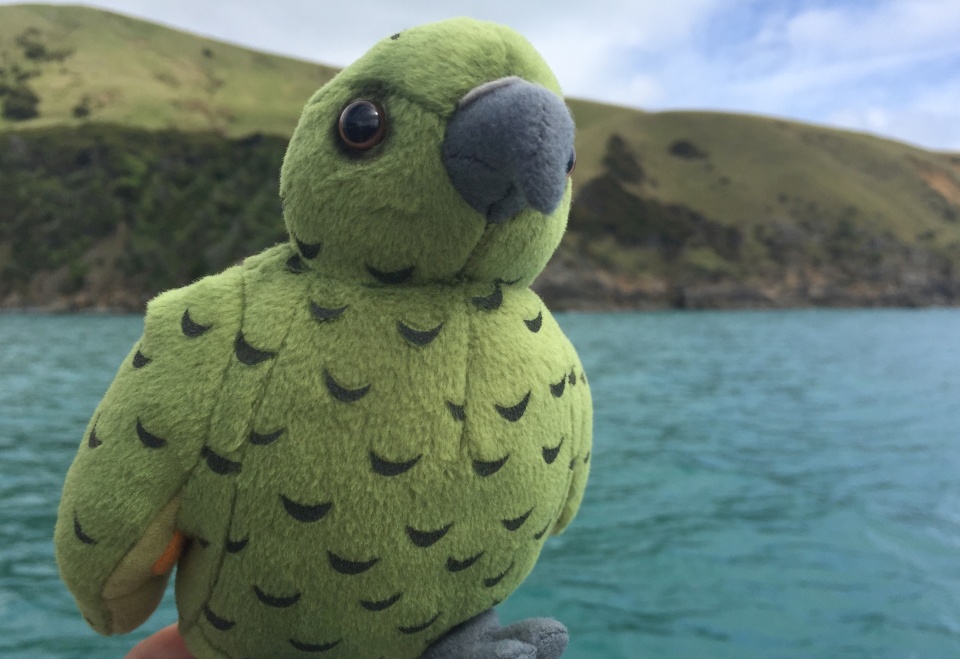 Māia the LEARNZ ambassador is looking forward to the Natural Hazards field trip to Iceland. Image: LEARNZ.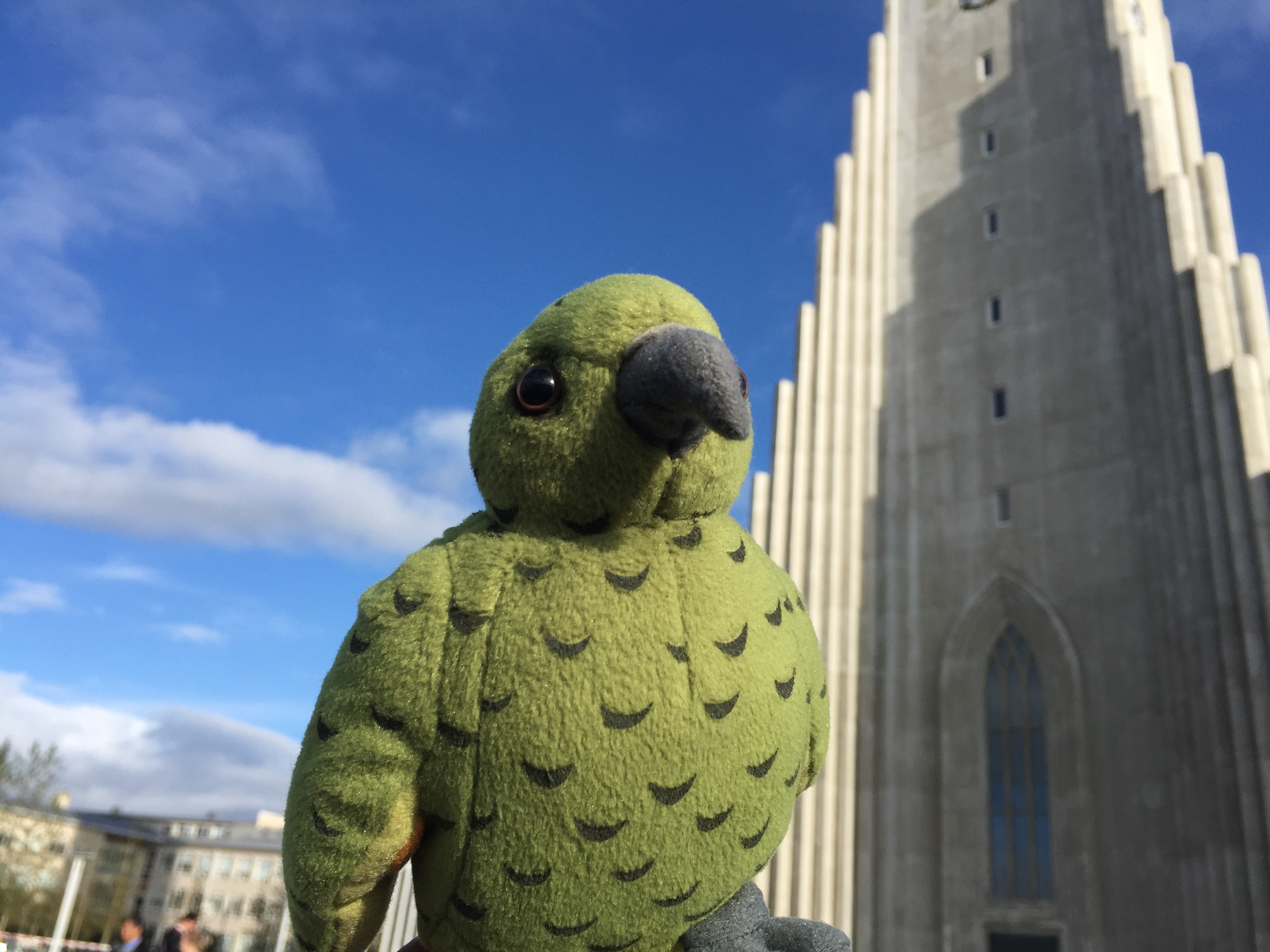 Māia enjoys some sight seeing in Iceland and visits the famous Hallgrímskirkja church. Image: LEARNZ.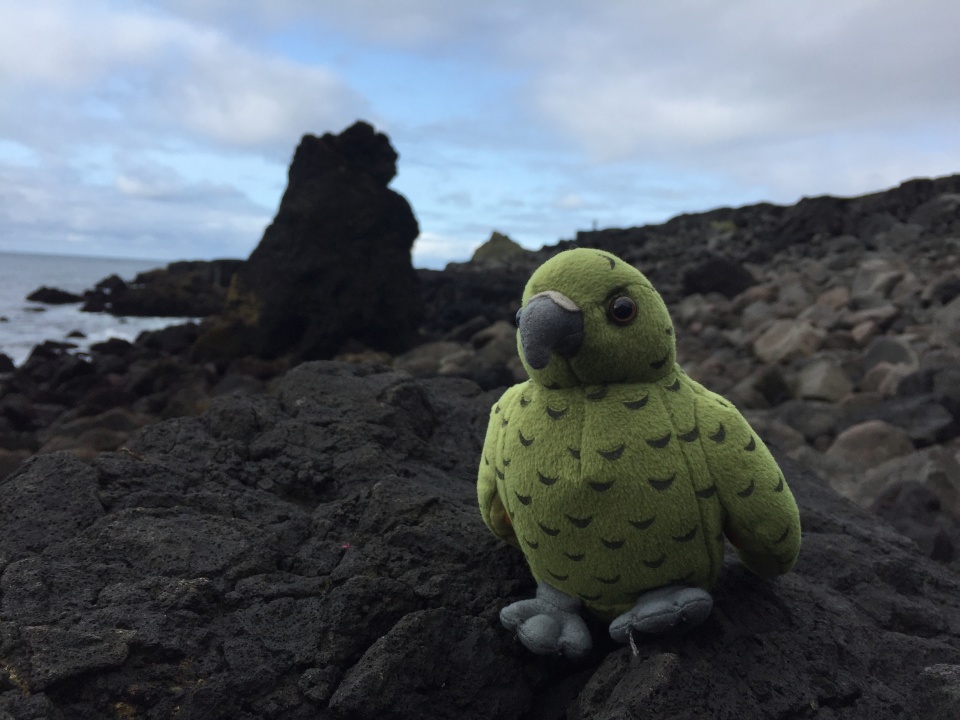 Māia explores the Reykjanes Peninsula in Iceland. Image: LEARNZ.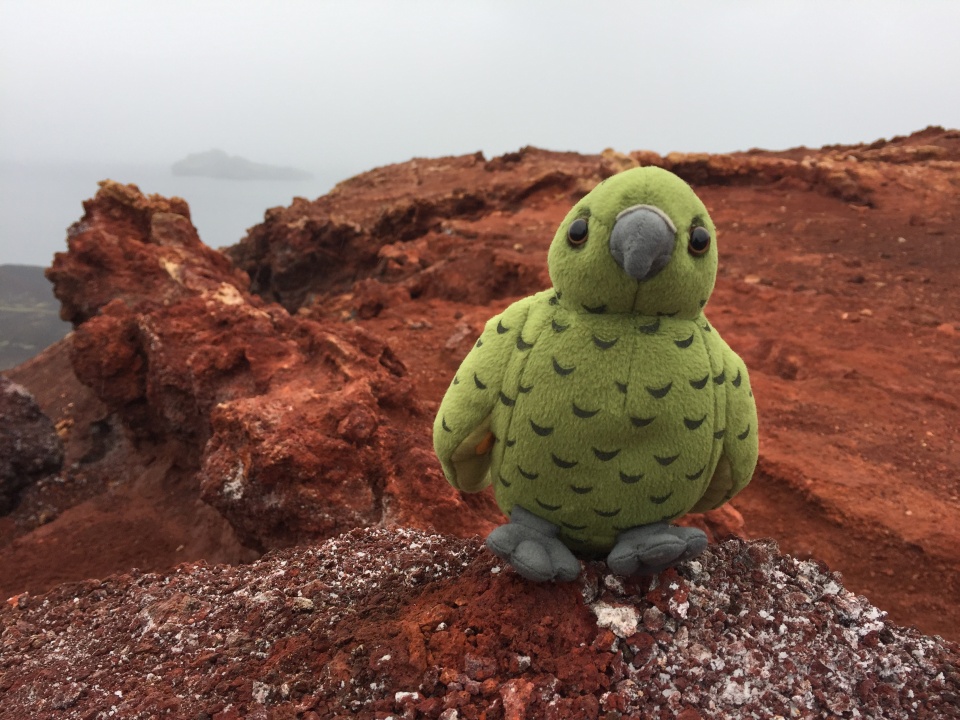 Māia at the top of Mt. Eldfell on Heimaey Island. Image: LEARNZ.
Māia finds some ash from the 2010 Eyjafjallajökull eruption. Image: LEARNZ.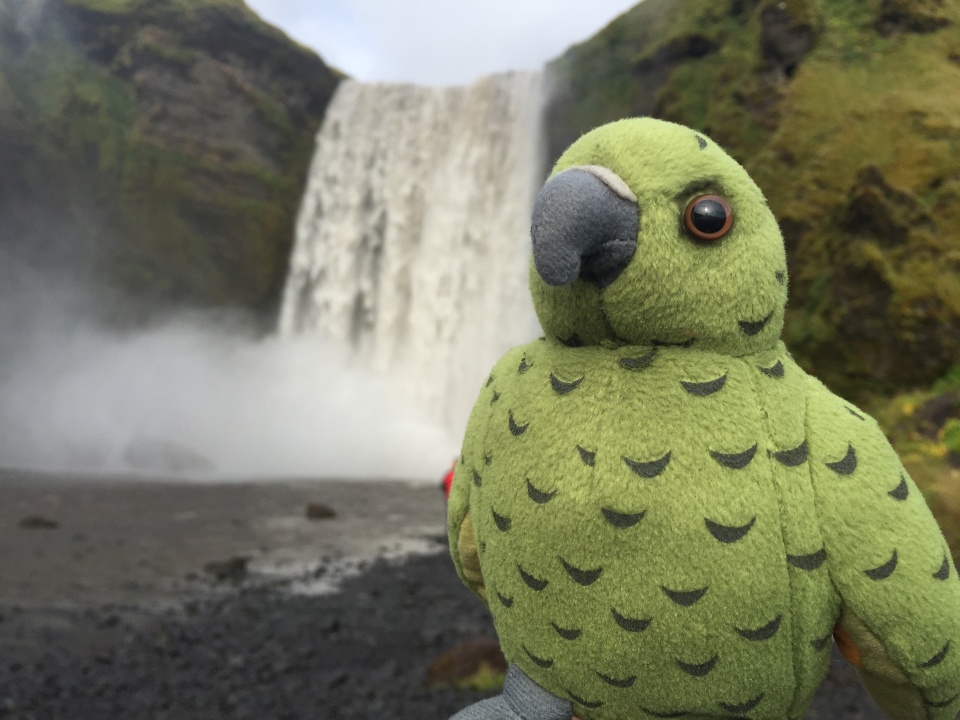 Māia checks out one of the bigger waterfalls in Iceland on the journey north. Image: LEARNZ.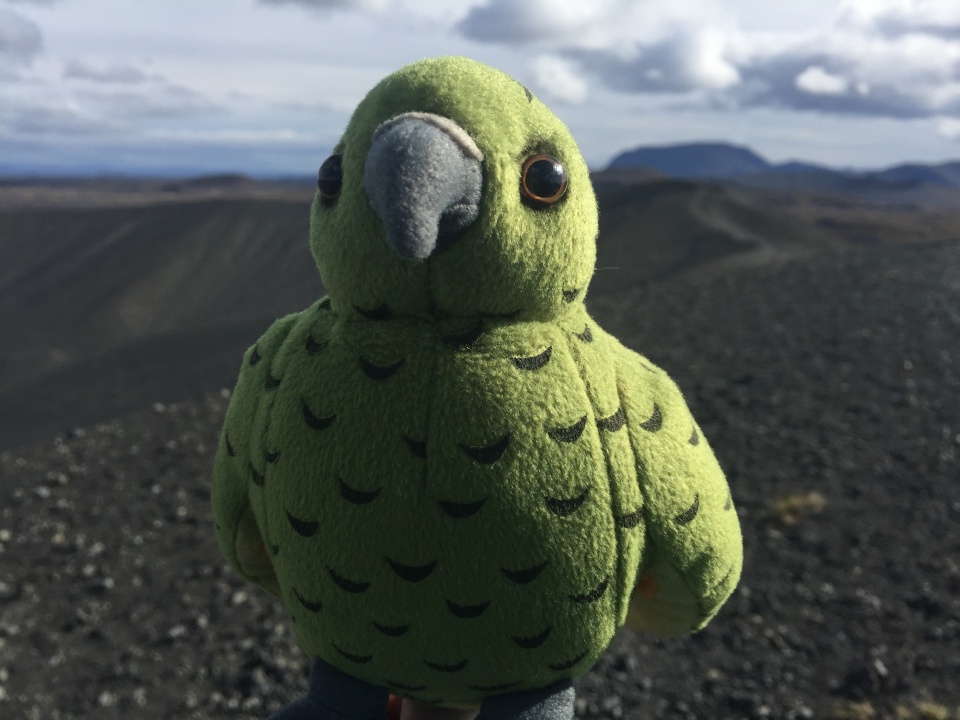 Māia enjoys the views from the top of Hverfjall, a volcanic cone in Northern Iceland. Image: LEARNZ.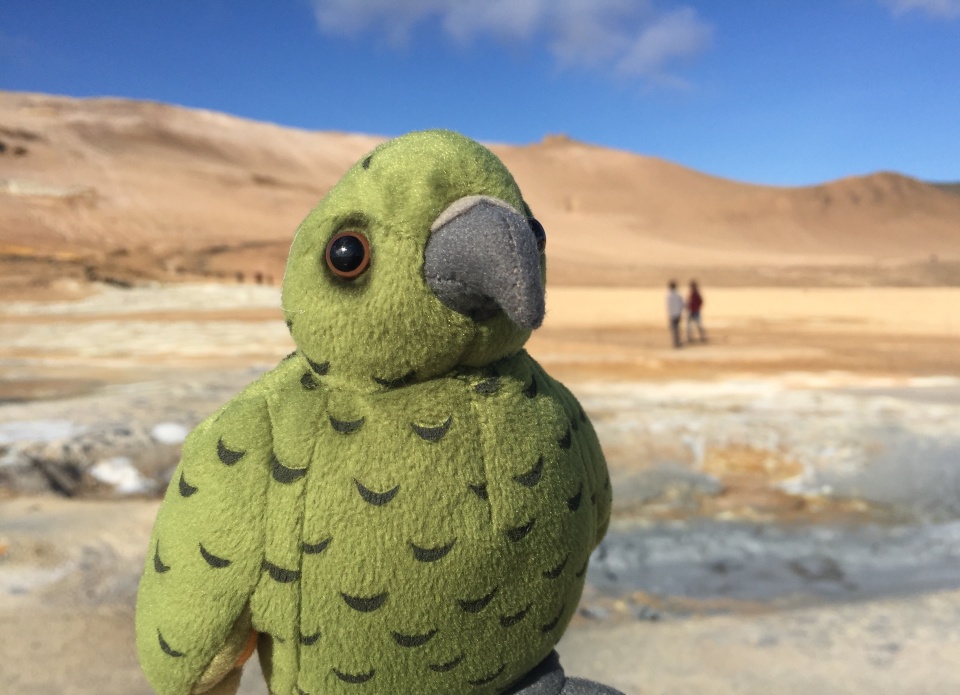 Māia explores a geothermal area. Image: LEARNZ.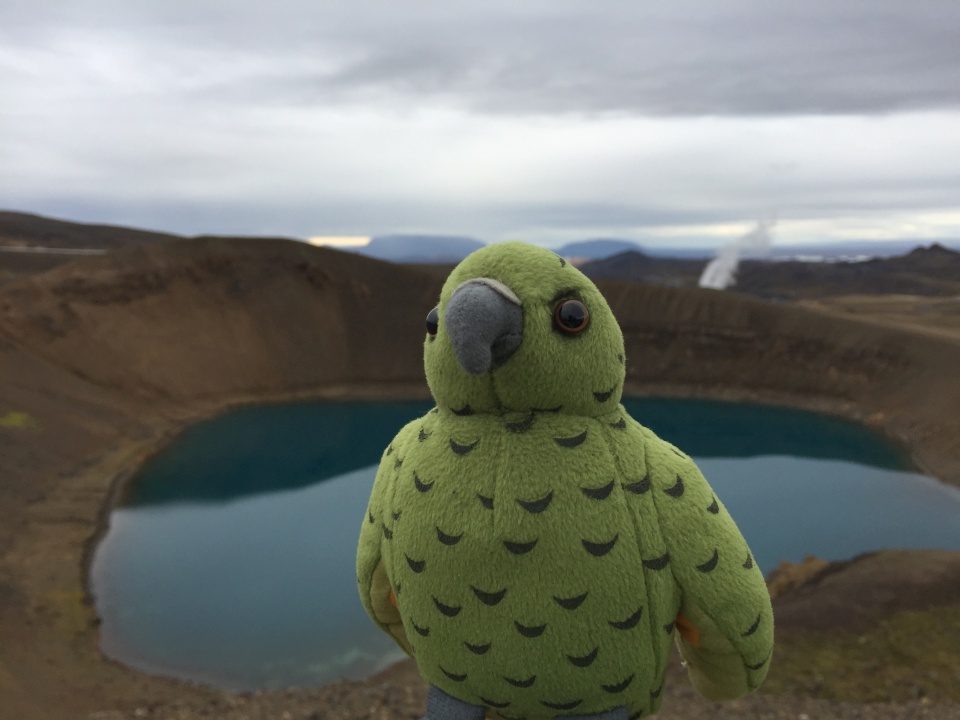 Māia beside Veti Crater near Krafla Power Station in Northern Iceland. Image: LEARNZ.