Ambassador Timba
Kia ora,
I'm Timba and I'm a valued member of my Year 6 class at Columba College in Dunedin. I love Science and Technology and I'm a real risk taker! I am so excited to meet the other ambassadors who are going to Iceland and I can't wait to explore volcanoes in Iceland.
Talk soon,
Timba.
Monday 27 to Tuesday 28 August
Kia ora,
We began our trip to Iceland on Sunday with a flight to Christchurch. It felt strange to be leaving home and I felt a mixture of excitement and nerves. The other ambassadors helped calm my nerves and I was first onboard the flight to Singapore. The plane was massive and it took ages for everyone to get on board. The hours flew by and I enjoyed great views over Australia and Indonesia.
The flight from Singapore to Copenhagen took even longer and most of us slept through it. I was exhausted by the time we made it to Iceland but I can't wait to explore this land of fire and ice.
See you tomorrow,
Timba.
Wednesday 29 August
Kia ora,
We had a fantastic day out on the Reykjanes Peninsula today. Lava fields spread out as far as the eye could see. We walked up on to an old volcanic vent and crossed the bridge between two continents. I even managed to find old pillow lavas that are blobs of lava that have cooled quickly underwater creating round pillows and tubes.
Tomorrow we are off to explore an unpronounceable volcano that I'll call Eya for short.
See you then,
Timba.
Thursday 30th August
Kia ora,
We headed across to Heimaey on the ferry today. This island is part of a volcanic field and has some amazing places to explore. Huge volcanic cliffs tower over the harbour and you can see Eldfell the volcanic cone that popped up during the 1973 eruption. We managed to hike all the way to the top of Eldfell where we could see how lava had flowed out from the vent to almost destroy the town. People sprayed sea water on the lava to stop it from cutting off the harbour entrance. This took months, but the harbour was saved. It's amazing what people can achieve if they work together.
Tomorrow we are going to learn about Eyjafjallajökull and how to pronounce it properly. Wish me luck!
Timba.
Friday 31 August
Halló,
I learned how to say Hello in Icelandic today – it sounds pretty much like English. Goodbye isn't so easy – it's Vertu blessaður and I'm still practicing that! We had a great day learning about Eyjafjallajökull which is pronounced Aye-a-fetla-yo-cult. We hunted for ash from the 2010 eruption and eventually found some.
On Saturday we headed north to Mývatn. It was a nine-hour drive but there was so much to see so we never got bored. The scenery in Iceland is awesome!
See you tomorrow,
Timba.
Monday 3 September
Halló,
I thought it would be colder in the north of Iceland but so far it has been beautiful and sunny. We spent Sunday hiking around looking at different sized volcanoes and it was fantastic getting to walk all the way around the Hverfjall crater.
Today we explored a geothermal area. I could have spent hours watching the mud pools bubbling away. The mud makes amazing sploshing sounds as it bubbles. I was so proud of all my classmates during last night's web conference - great questions everyone!
Tomorrow we are looking to the future when scientists will drill into magma.
See you in the morning,
Timba.
Tuesday 4 September
Halló,
I can't believe that this is the last day of the field trip. We have been to so many cool places but I'm not quite ready to come home yet. I wish I had more time to have a look around. We found out about the Krafla drilling project today and it sounded like something out of a sci-fi movie. It's pretty amazing to think you can safely drill into magma.
We stayed up late to see the Northern Lights. We were lucky that it wasn't cloudy and we could clearly see the green glow of the aurora which was a brilliant way to end the trip!
Looking forward to seeing you all soon,
Timba.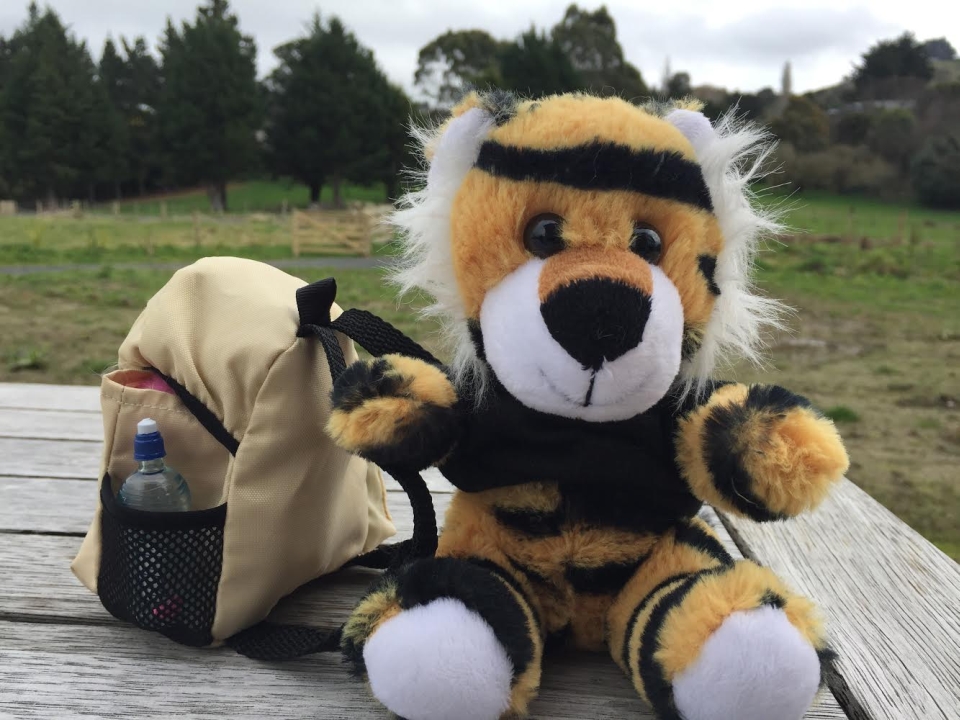 Timba is all packed up and ready to head to Iceland for the Natural Hazards field trip. Image: LEARNZ.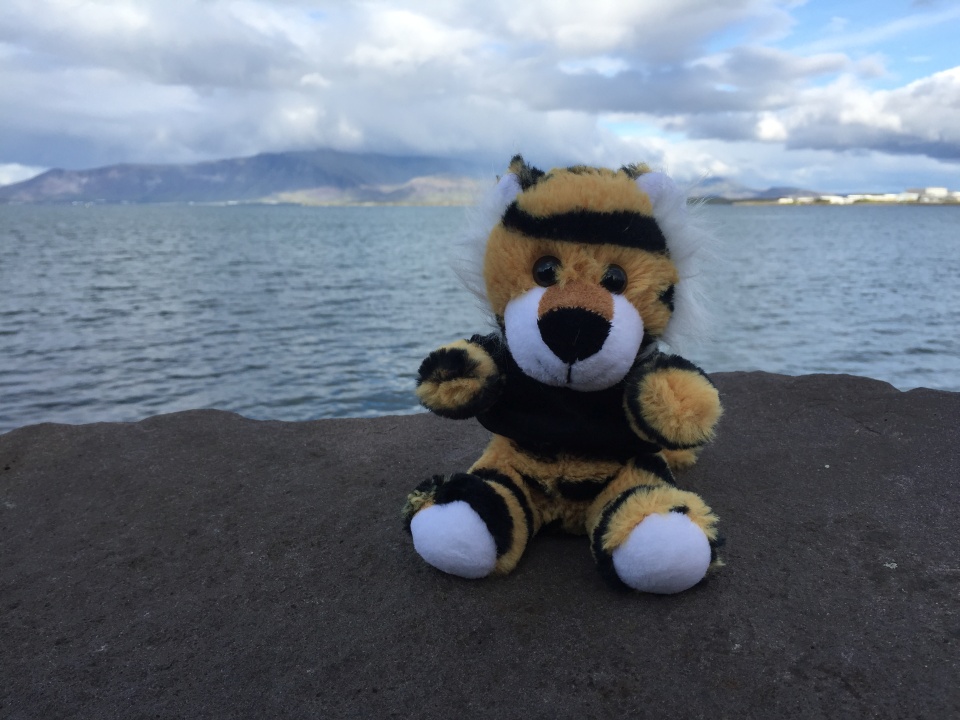 Timba enjoys looking around Reykyavic In Iceland. Image: LEARNZ.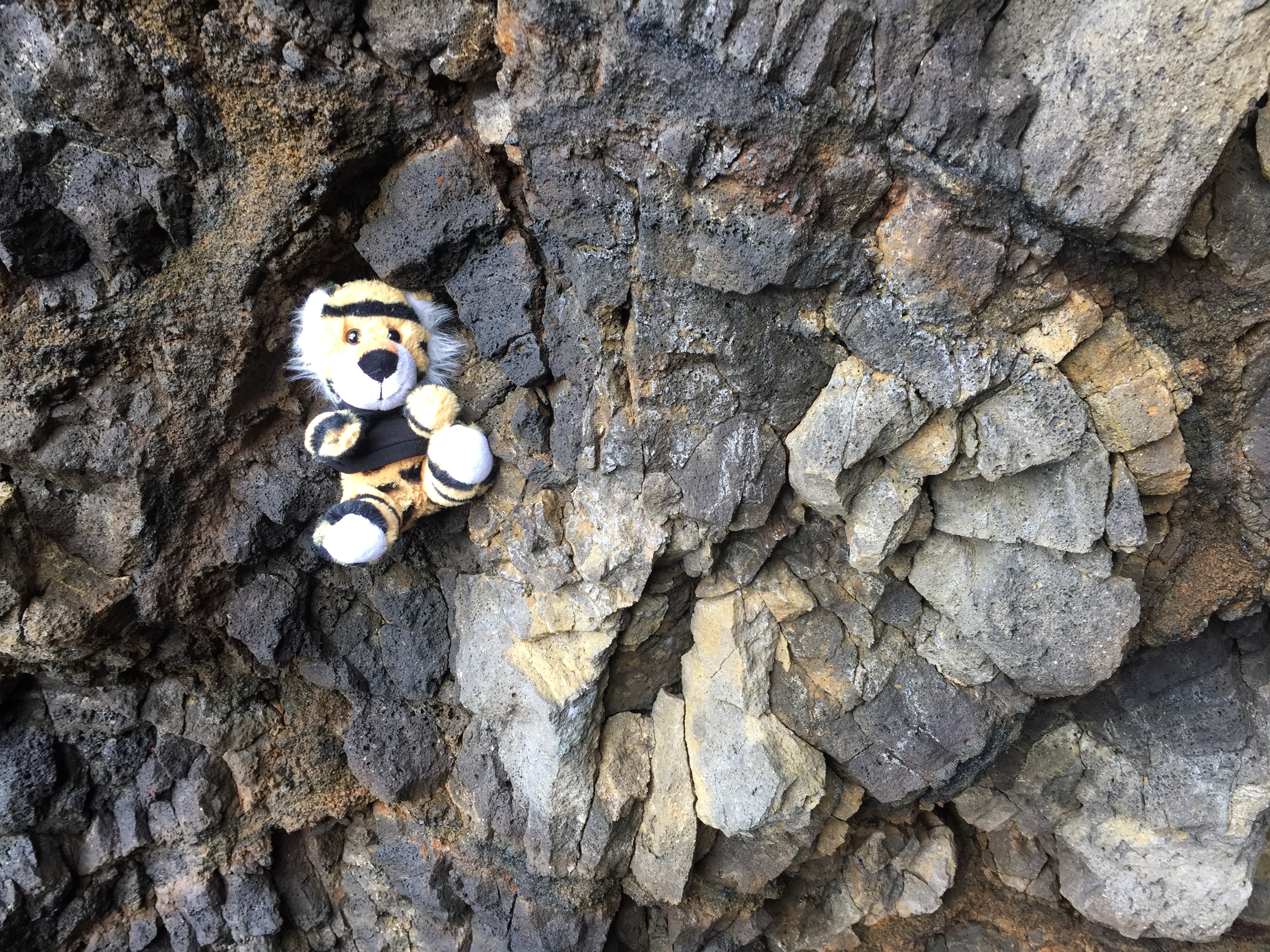 Timba finds pillow lava which form under the sea. Image: LEARNZ.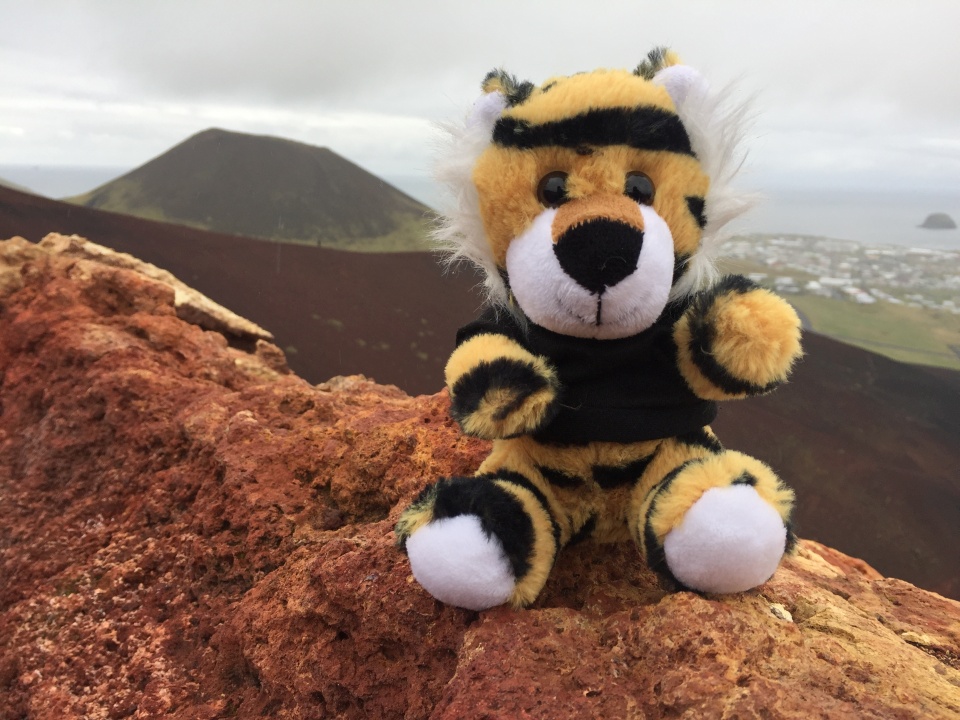 Timba hikes up Eldfell volcano on Heimaey Island. Image: LEARNZ.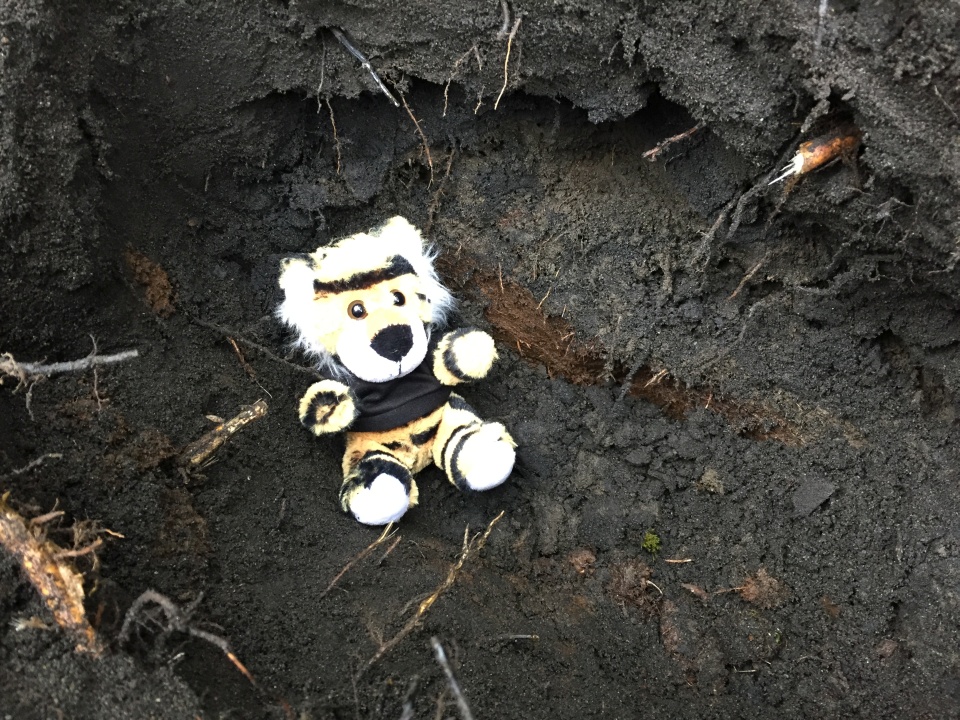 Timba checks out some layers of ash beneath the Eyjafjallajökull volcano. Image: LEARNZ.
Timba enjoys some sight seeing on the trip north. Image: LEARNZ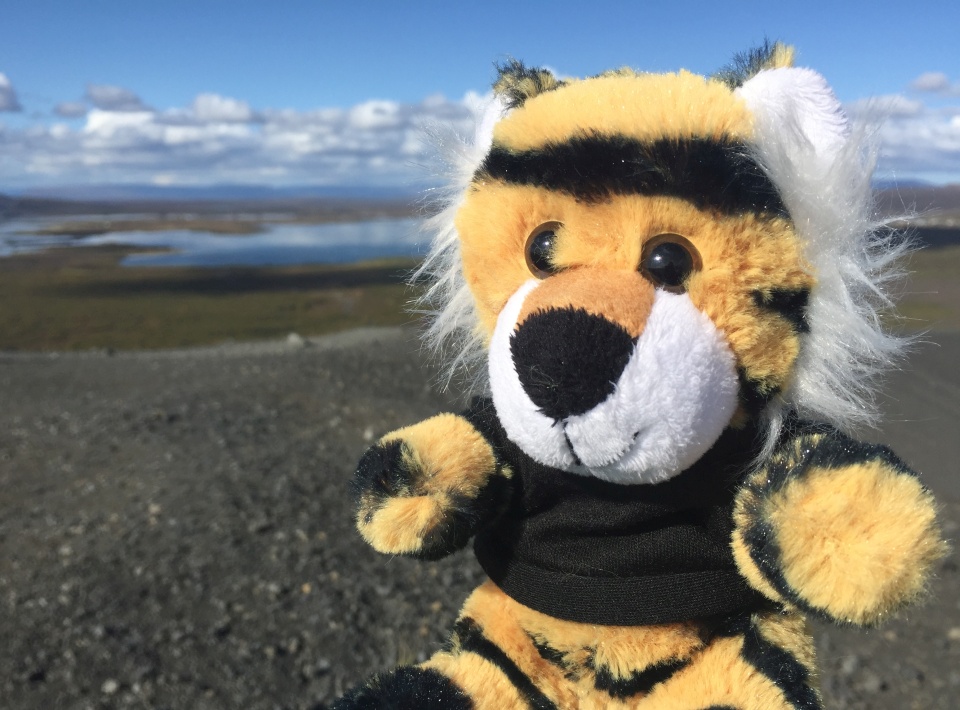 Timba looks out over Lake Mývatn from the top of Hverfyall volcano. Image: LEARNZ.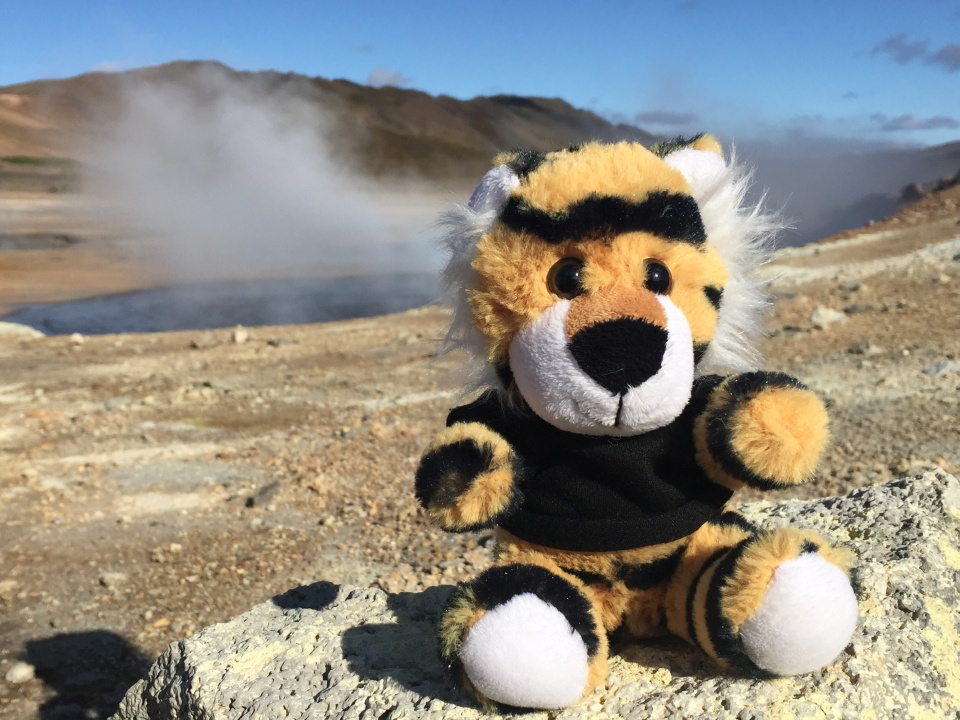 Timba discovers one of Iceland's hot spots, a geothermal area near Mývatn. Image: LEARNZ.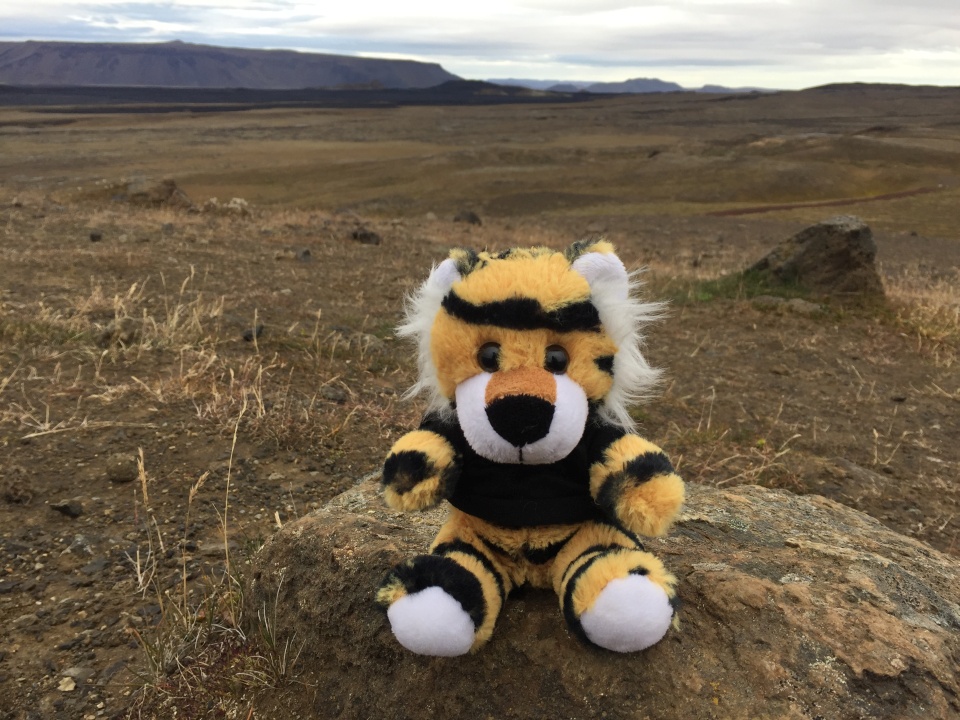 Timba explores the area around the Krafla Power Station. Image: LEARNZ.