Meet Ellie Kerrisk
Job:
Aquaculture technician.
Job description:
Look after the larvae and algae at SPATnz.
Work background:
I studied Aquaculture at NMIT for two years then started working here straight after that in 2015. I started off working in algae but have now moved into doing more larval rearing work.
Favourite part of job:
Getting to work with living things in an interesting environment with great people.
Least favourite part of job:
I'm always inside.
What I am working on now:
Getting larvae to stay alive in winter.
Qualifications:
Diploma in Aquaculture (fish farming and fisheries management)
Interests outside work:
Mountain biking, running, tramping… being in the great outdoors!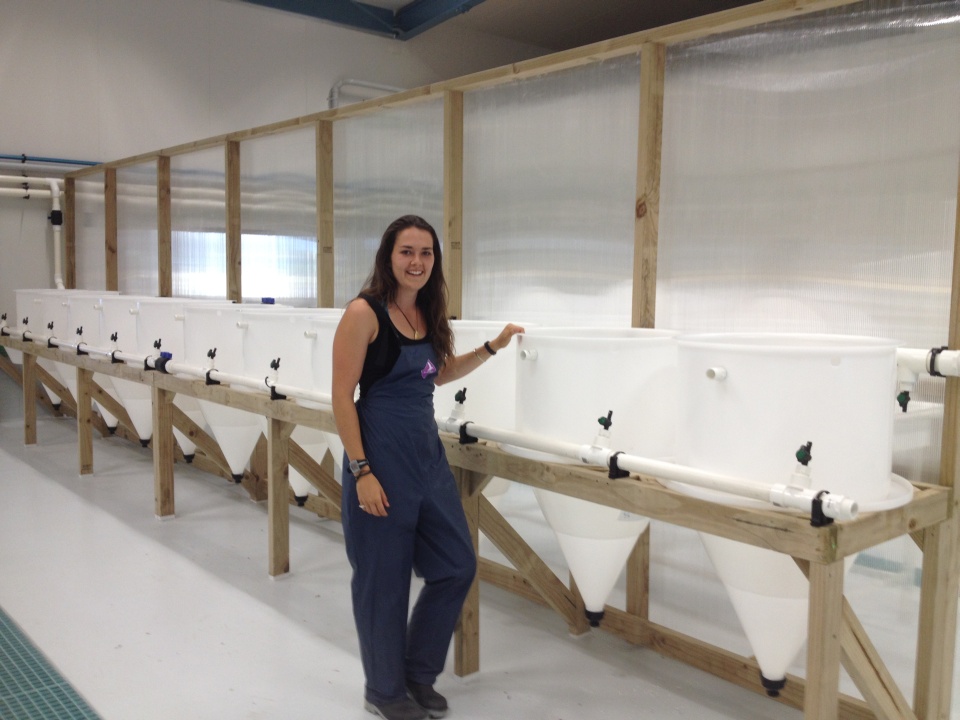 Ellie Kerrisk is an Aquaculture technician at SPATnz. Image: SPATnz.