Meet Clark Butcher
Job:
Project Manager – NCTIR - Ohau Point Seawalls
Job description:
Oversee and manage construction projects. This includes managing: construction of the design, ordering of the construction (programme), staff management, purchase of equipment, financial/cost management (money), quality of the work, health and safety of the staff.
Work background:
I have worked on some very different Civil construction jobs in different parts of New Zealand. I trained in Christchurch doing a Cadetship (apprenticeship) with Opus Consultants learning Civil Engineering on Roads, Infrastructure (power network), 3 Waters (Drinking water, Stormwater (rainwater), Sewerage), and Responding to the Christchurch Earthquake. I then worked in the Wairarapa managing the maintenance on 1000km of road. Then I worked for 3 years in Tauranga overseeing the building large stormwater construction projects (3x1.8m concrete pipe lines), and 0.9m Sewerage pipeline 14km long the project was worth $100m. I have worked in Kaikoura for the last 16 months starting on getting the railway line open and running, then moved to the Ohau point seawall to get the road open for Christmas 2017.
Favourite part of job:
My favourite job has been here in Kaikoura, because we have been working to help the community, by reopening the road and rail to reconnect them to the rest of New Zealand after they were cut off by the 2016 earthquake. It has been very rewarding, but also incredibly complex and challenging because of; tight timeframes, limited resources and coastal working environment.
Least favourite part of job:
Sitting all day counting traffic that was going around a large roundabout. This was for the design of a new overpass bridge to replace the roundabout.
What I am working on now:
I am project manager the construction of the large 1600m long concrete block seawall at Ohau Point on the Kaikoura coast. This includes managing: Construction of the design for the wall, programing the construction work, staff management, Finances/costs controls (money), Quality of the work, Health and Safety of the staff.
A quick story about a job well done:
Opening the road for Christmas 2017 after the 2016 Kaikoura earthquake was an awesome job to be part of. Some people thought that it was not achievable, but we worked incredibly hard as a team, we confronted and overcame each challenge as we ran into them. We had to use some very clever construction techniques, a lot of innovation and working harder and smarter than any of us had ever worked before. We managed to achieve our goal. It was a very proud moment for us all, it was also amazing to be part of the community as they celebrated together the work we had achieved for them. There were 1700 men and women working on the project to open the road and up to 300 of them working towards building a seawall and road around Ohau Point.
A (humorous) story about a job that went badly and what you learned:
In construction the guys work incredibly hard, but also have a lot of laughs along the way. Some of the funny stories are not very funny at the time because they are a major problem that has occurred, or something that may have been quite dangerous but fortunately no-one was hurt. One situation we had was one day we were transporting a portaloo by Helicopter off a clifftop worksite, this day the transport frame we were using had a broken weld on the steel arm that secured the toilet into the frame. One of our rules is that the Helicopter cannot fly over top of any people or equipment when they are carrying a load underneath. We had stopped all the traffic on the road for the helicopter to fly over and have a clear flight path, but as the Helicopter took off from the cliff with the toilet underneath, the toilet fell out of the frame from approximately 200-300m high. The toilet fell to the ground and exploded all of its contents all over the ground and made a huge mess everywhere! This situation was very serious at the time because of the possible danger that this could have been to anyone below. Fortunately we had followed the rules about nobody being under the load, so there was no-one hurt or even near the site, but it had the potential to be a very bad situation. The main lesson to learn was about using faulty equipment, rather than waiting for the frame to be fixed, it was used because we tried to save some time, but clearly this was a big error. Afterward, we had a huge number of falling pooh jokes around the site. Because nobody was hurt we were able to laugh very hard about the situation, if it had happened differently we may have been in a very sad situation.
Qualifications:
New Zealand Diploma in Engineering – Civil. (NZIHT) Graduate Diploma Emergency Management. (Massey University)
Interests outside work:
Outside of work I am married with 2 young sons. My youngest son was born in Kaikoura 1 month after I moved to Kaikoura for this project, so they keep me very busy and entertained. I also love the outdoors: hunting, fishing, diving, running, cycling.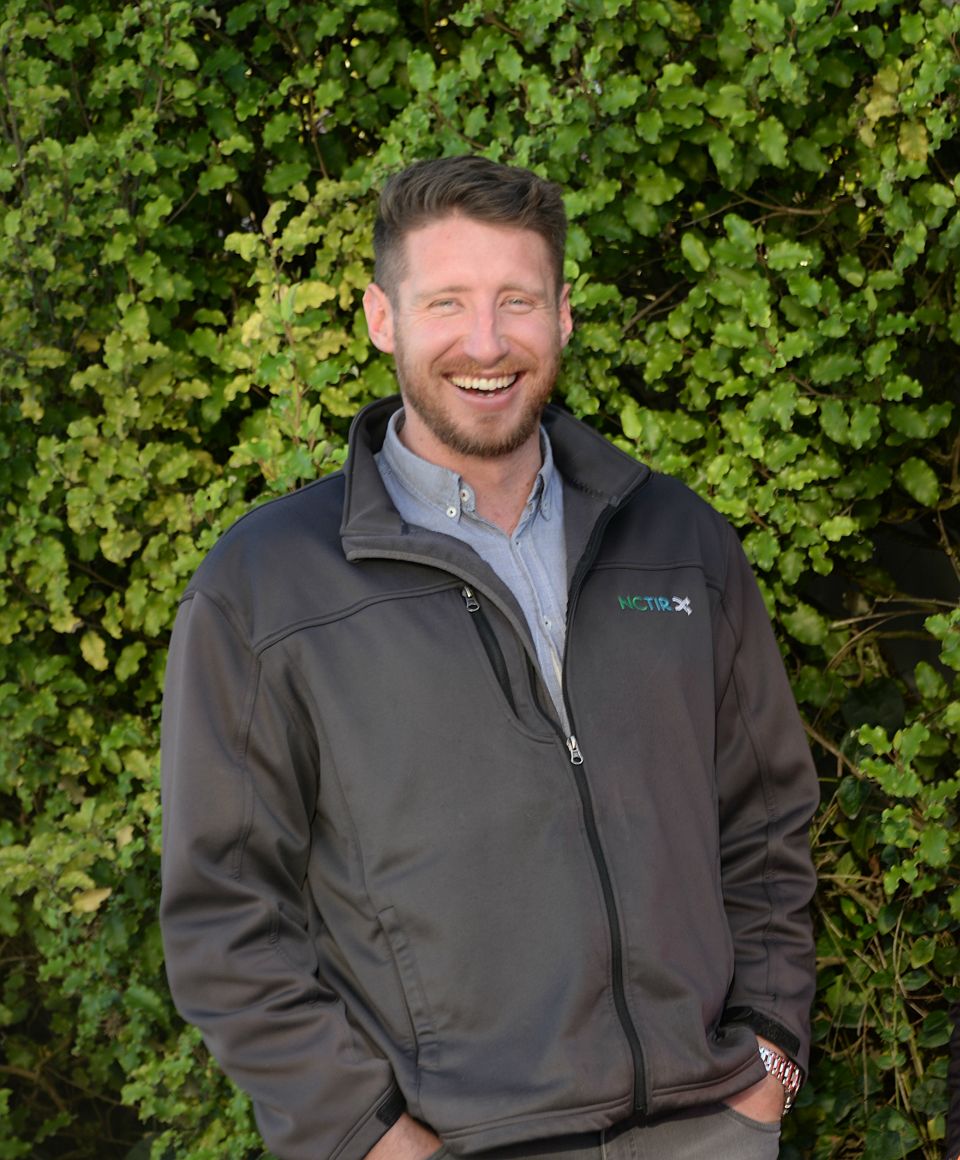 Clark Butcher is a project manager for NCTIR. Image: Supplied.