Meet Rachel Vaughan
Job:
Health Promoter, All Right Campaign Kaikoura
Job description:
All Right? supports people to become more aware of their mental health and wellbeing, and to take small and regular steps to improve it.
Work background:
Rachel has been working with Communities for over 20 years. With a background in environmental science, Rachel is passionate about people's sense of understanding, happiness and belonging within the Community. Rachel has good understanding of New Zealand legislation, local government, government processes and Community engagement.
Favourite part of job:
Engaging with people.
Least favourite part of job:
Seeing people in distress.
What I am working on now:
Research that was completed in April and May about people's wellbeing.
A quick story about a job well done:
Our Kaikoura Views project shares where Rachel worked with fifteen Kaikoura locals to share where they were at when it comes to their recovery. By sharing their stories and perspectives, the project lets people know that other people are feeling just like they are - because no matter how you're feeling, you're not alone.
Rachel discovered some heartful stories on local experiences during the earthquakes. Stories of overcoming fear, making new connections and finding personal strength during the event.
A (humorous) story about a job that went badly and what you learned:
The Kaikoura views project – when posters and quotes were finished and printed, I had people claim "they never said that!"
Qualifications:
Bachelor of Science Environmental Science
Certificate in Sustainable Practice
Facilitator for the Natural Step Framework
Tutor for Sustainable Living Programme
Interests outside work:
Mother of two adult children
Permaculture and organic gardener
Junior Gymnastics Coach
Experienced snorkel and scuba diver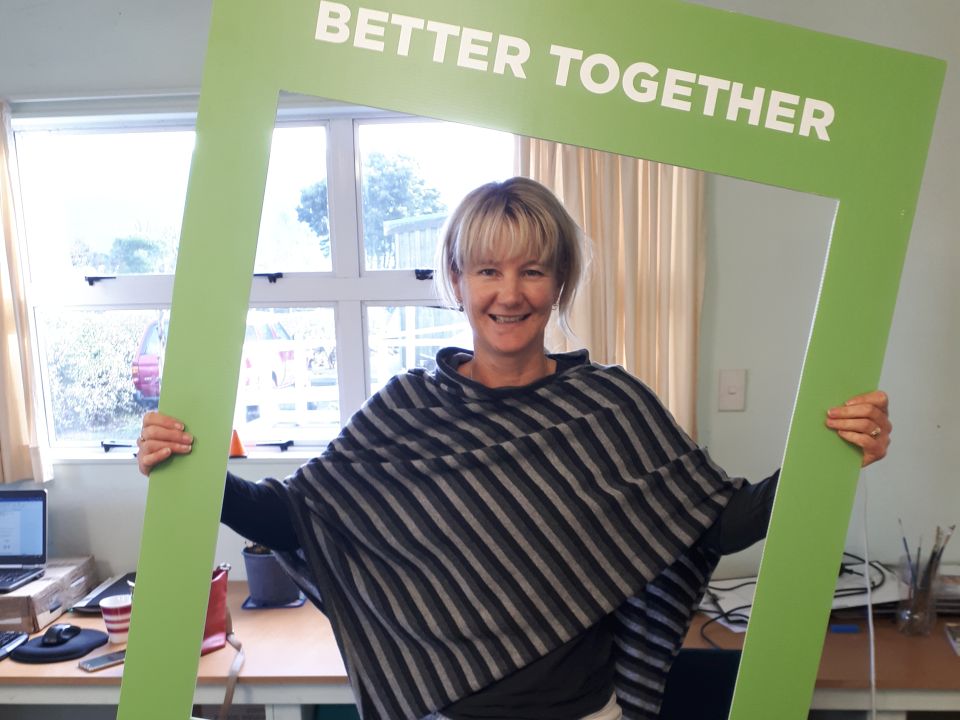 Rachel is a Health Promoter for the All Right Campaign, Kaikoura. Image: Red Cross.